About ANDE
A global network of organizations that propel entrepreneurship in developing economies.
ANDE members provide critical financial, educational, and business support services to small and growing businesses (SGBs) based on the conviction that SGBs create jobs, stimulate long-term economic growth, and produce environmental and social benefits. Ultimately, we believe that SGBs can help lift countries out of poverty.
Learn more
Register now for the 2022 ANDE West Africa Regional Conference
The 2022 ANDE West Africa Regional Conference will take place in person in Accra, Ghana. The two-day conference will feature an interactive agenda, with sessions focused on solutions to the most pressing challenges faced by SGBs, informal networking sessions, and Anglophone and Francophone plenaries with speakers working to build the culture of entrepreneurship in the region.
Join Us for the 2022 ANDE West Africa Conference
Registration for the 2022 ANDE Annual Conference is Now Open
After two years of virtual conferences, the Annual Conference is back in person for 2022 outside Washington, DC. This year's theme, Resilient Entrepreneurship, will bring the ANDE community together to discuss how to best ensure the strength and sustainability of the SGB sector.
Join Us for the 2022 ANDE Annual Conference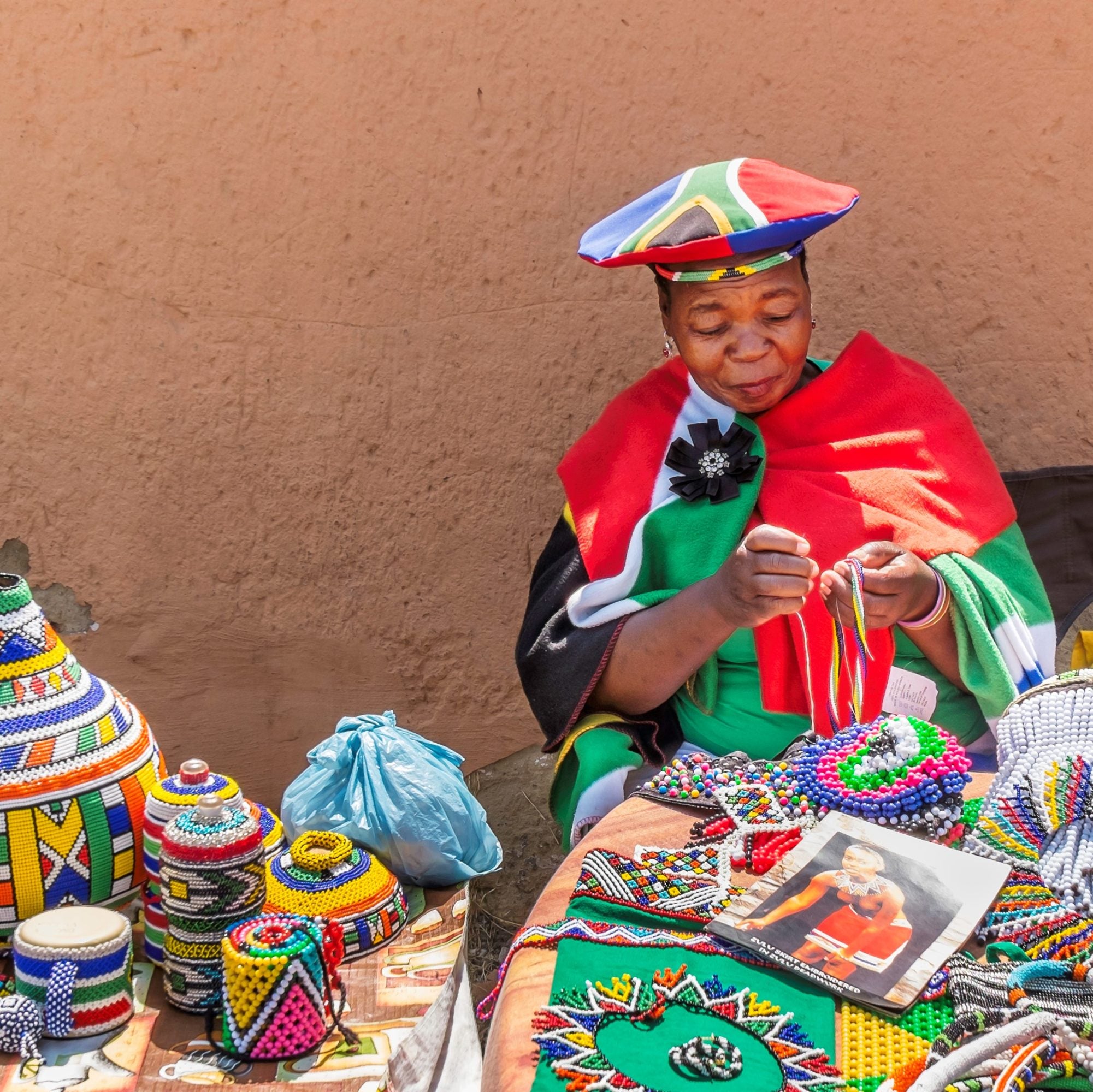 Currently there are over 500 townships in the South Africa, whose combined land mass surpasses that of Johannesburg and Durban combined and which are home to an estimated 40% of South Africa's urban population. While more is understood about the small and growing businesses (SGBs) in metropolitan areas, less is known about the entrepreneurial ecosystems in the townships and how to support the primarily micro, necessity-based businesses that operate there. This report focuses on identifying the key actors implementing programmes to support entrepreneurs and small businesses operating in townships in the Eastern Cape, Gauteng, and Western Cape Provinces, the challenges the entrepreneurial support providers face, and the opportunities to strengthen this ecosystem.
Entrepreneurial ecosystems comprise the set of cultural, political, and economic elements that allow entrepreneurs to start, sustain, and scale a new business. While the concept of an entrepreneurial ecosystem is well-established, the evidence base on how exactly ecosystems grow and whether interventions can accelerate this growth is still emerging. This report synthesizes the existing evidence on the complex process of building entrepreneurial ecosystems and offers key lessons from the literature.

With the launch of the United Nations' Sustainable Development Goals, "SDG 8: Decent Work and Economic Growth" has become a rallying cry for practitioners aiming to boost entrepreneurship as a means of economic and social development. However, while the concept of decent work may seem straightforward, clearly defining a "quality job" has proven to be a complex endeavor. The report by ANDE first summarizes how job quality is defined and measured, then provides an overview of the current evidence on the quality of jobs within SMEs, and finally examines the effectiveness of interventions to improve job quality.
Two organizations have been selected to receive funds in the expanded Accelerating Women Climate Entrepreneurs Fund. With funding support from FMO, Dutch Entrepreneurial Development Bank, the project seeks to build the gender lens investing ecosystem for growth-oriented women entrepreneurs to grow scalable climate-related businesses in Sub-Saharan Africa. Each winner will receive up to $65,500 over one year to test models for increasing gender lens investing in women climate entrepreneurs with SGBs through innovative approaches.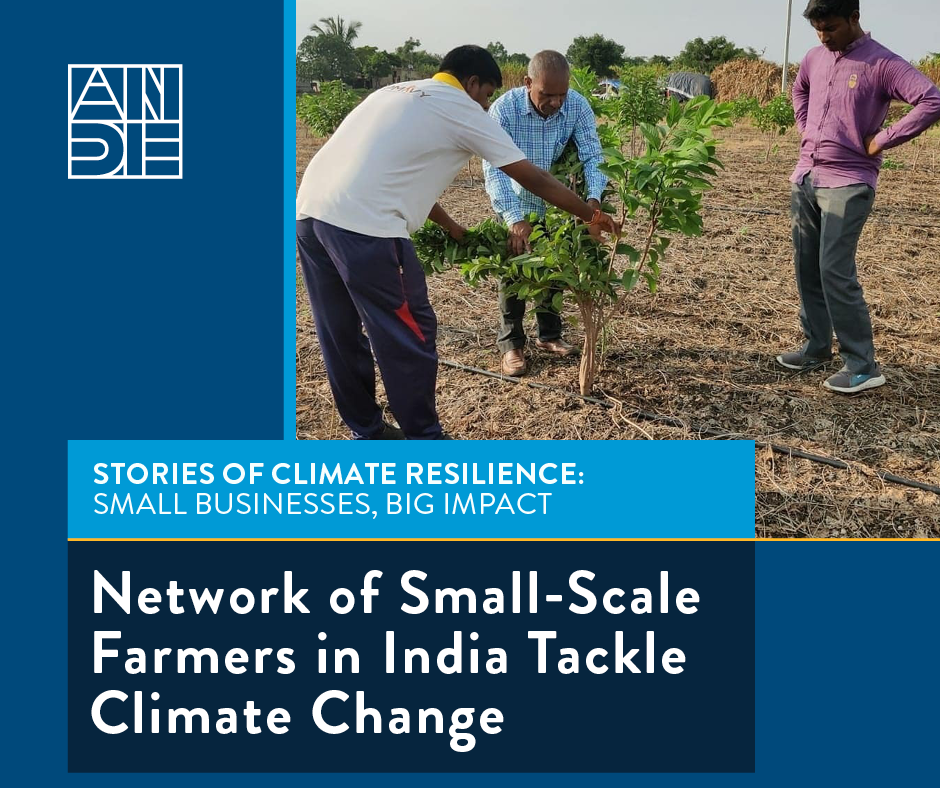 "It was a turning point for me," said Ruchi Jain, Founder and CEO of Taru Naturals, about her trip to the villages of small-scale farmers in India struggling with the effects of climate change. "I realized that if you want to make a big impact on the world, you have to be grassroots based—it has to be a movement." Since then, Jain has grown Taru Naturals into a fair-trade network connecting over 10,000 tribal and small-scale organic farmers across India to the resources and training they need to grow climate-resilient crops and markets to sell their products.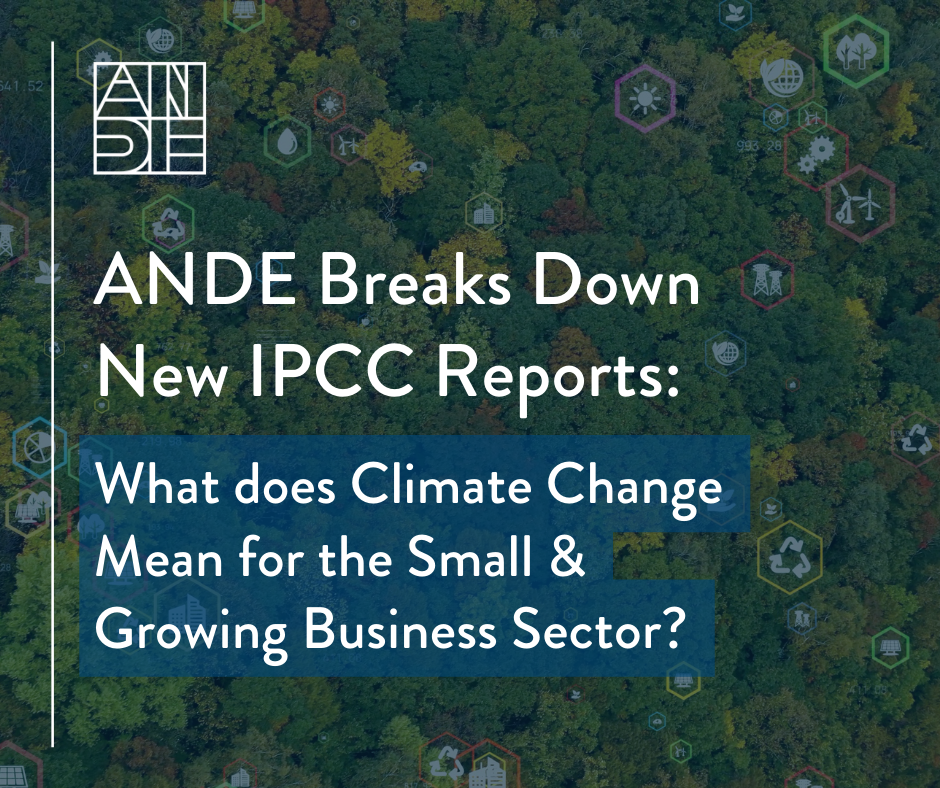 Read ANDE's break-down of recent IPCC reports to find out why SGB's should be at the center of the global fight against climate change.
COVID-19 and the SGB sector
Given the importance of SGBs to economic growth and job creation, supporting these businesses must be a critical part of the global recovery. To support our members and the overall SGB sector during the ongoing crisis, ANDE is working to understand and meet our members' evolving needs, providing relevant resources and a platform for sharing adaptation strategies.
See resources