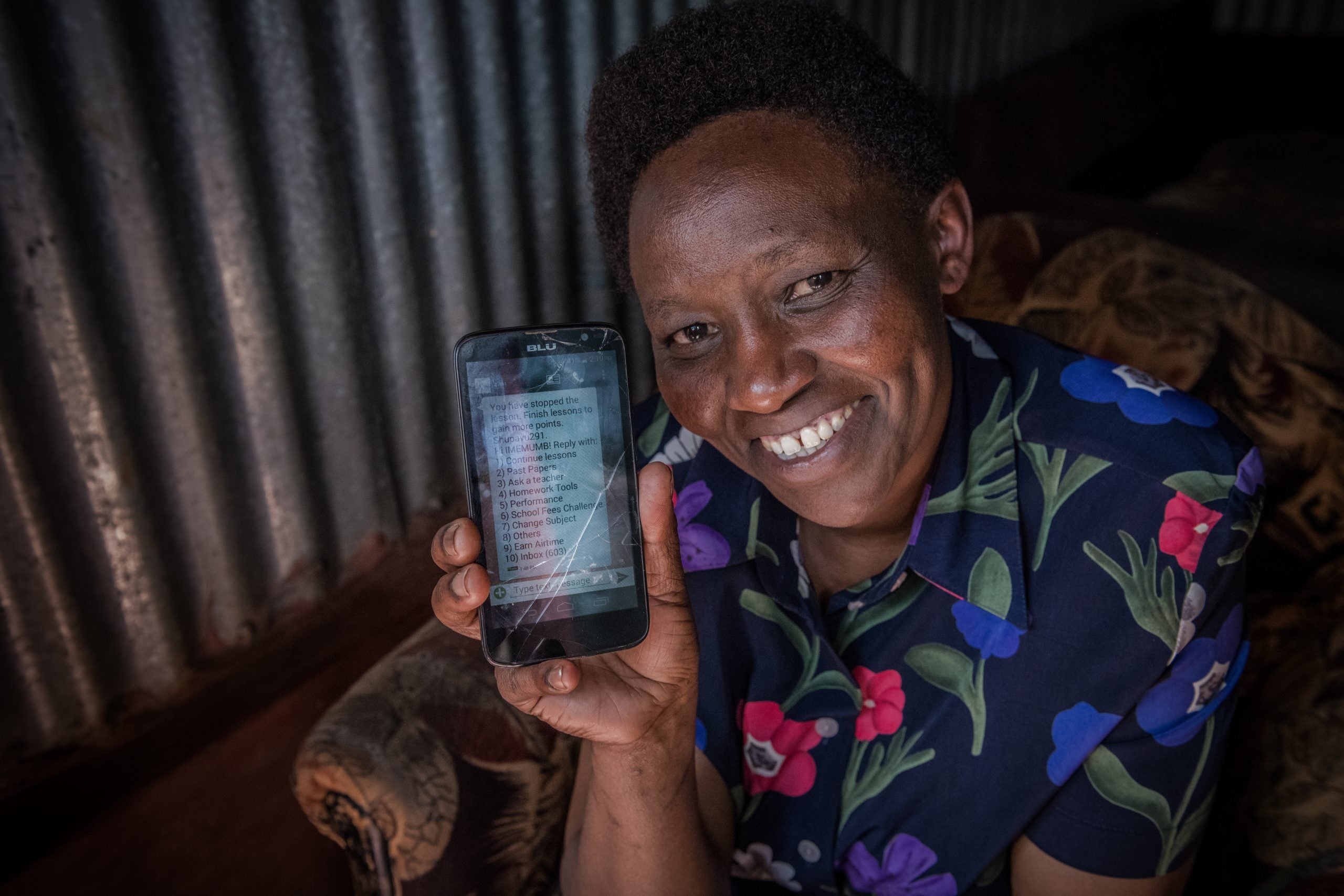 Supporting the SGB sector in its journey to digitalize.
The COVID-19 crisis is accelerating the need for both entrepreneurs and intermediaries to digitalize. ANDE aims to support them in doing so successfully, increasing their resilience and allowing them to scale.
Why digitalization?
Digitalization refers to the adoption of digital tools and practices for service delivery, or the interaction between business development services organizations and their clients.
An ANDE survey of 30 intermediaries found the average share of services that are digital jumped from 24% pre-pandemic to 72% at the end of 2020, as social distancing and lockdown measures took effect throughout the world. Organizations' aspirations for the long term averaged out at 62%. 
As we emerge from the pandemic, what level and type of digitalization makes sense for ESOs and the SGBs they support?
ANDE and Digitalization
ANDE is working to understand and improve the ability of SGBs and entrepreneurial support organizations to accelerate their transition to digital support services and the overall digitalization of SGBs. 
ANDE seeks to enhance the digitalization of the SGB sector through increased resources for intermediaries and support organizations and specialized services to help small businesses digitalize their own operations. This will strengthen the resilience of businesses in a post-COVID environment, and help businesses reach greater scale through digitally enabled business models. 
Some organizations are able to digitalize services easier than others. For example, delivering asynchronous training on specific topics using digital platforms is easier than creating online spontaneous real-time peer-to-peer learning. The decision as to what services an ESO should digitize and how to do so most effectively will depend on many factors, including types and locations of SGBs served, strategic ambition, and existing implementation capacity. Organizations must plan their digitalization journey intentionally, keeping in mind these factors.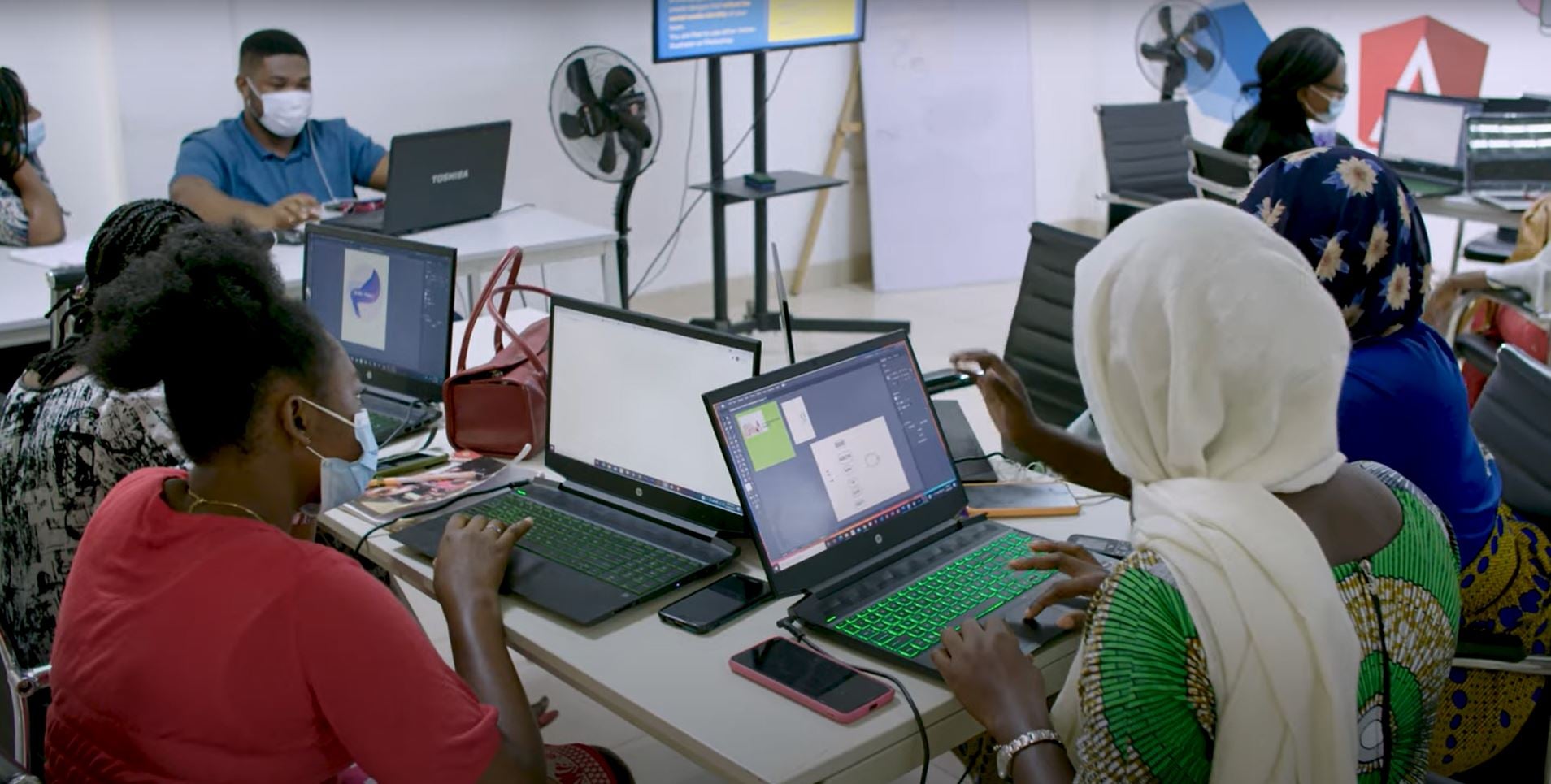 Digitalization in the SGB Sector
The future of business is digital. Yet many businesses face obstacles in adjusting to this new reality. Learn what ANDE and its members are doing to solve these challenges.
See videos
Featured Resources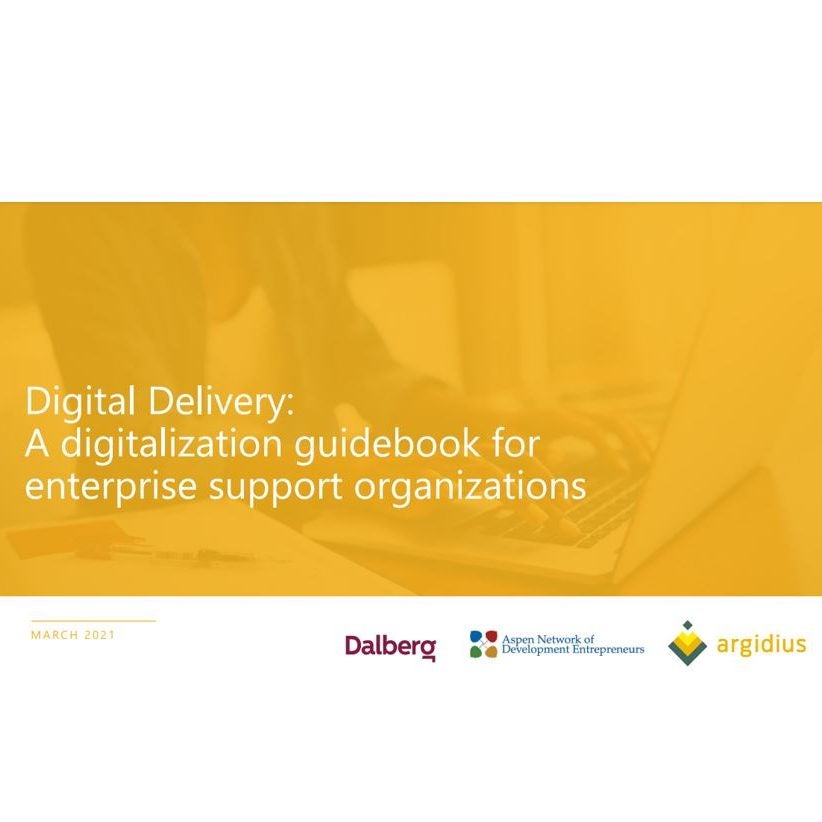 Digital Delivery: A Digitalization Guidebook
ANDE partnered with the Argidius Foundation and Dalberg to develop a strategic guidebook to support business development services (BDS) providers to successfully adopt digital practices and tools. It explores current practices and opportunities across the landscape to guide support organizations in using digital technologies to provide services to entrepreneurs in an effective and inclusive way. 
Digitalization Assessment Tool
This assessment tool is designed as a diagnostic for an organization to consider the steps it may need to take on its digitalization journey, and receive recommendations based on answers with further reading on best practices and considerations.
Digitalization Learning Lab Brief
ANDE's Digitalization Learning Labs are a series of convenings that aim to support the digital transformation of the SGB sector by exchanging knowledge among ANDE members and evaluating their needs. This document is divided into the three modules of the Learning Lab sessions that were carried out by ANDE chapters. Each includes the purpose of the stage, the diverse methodologies that support digital transformation, and reflections on how and why to use them, based on the experience of three ANDE members.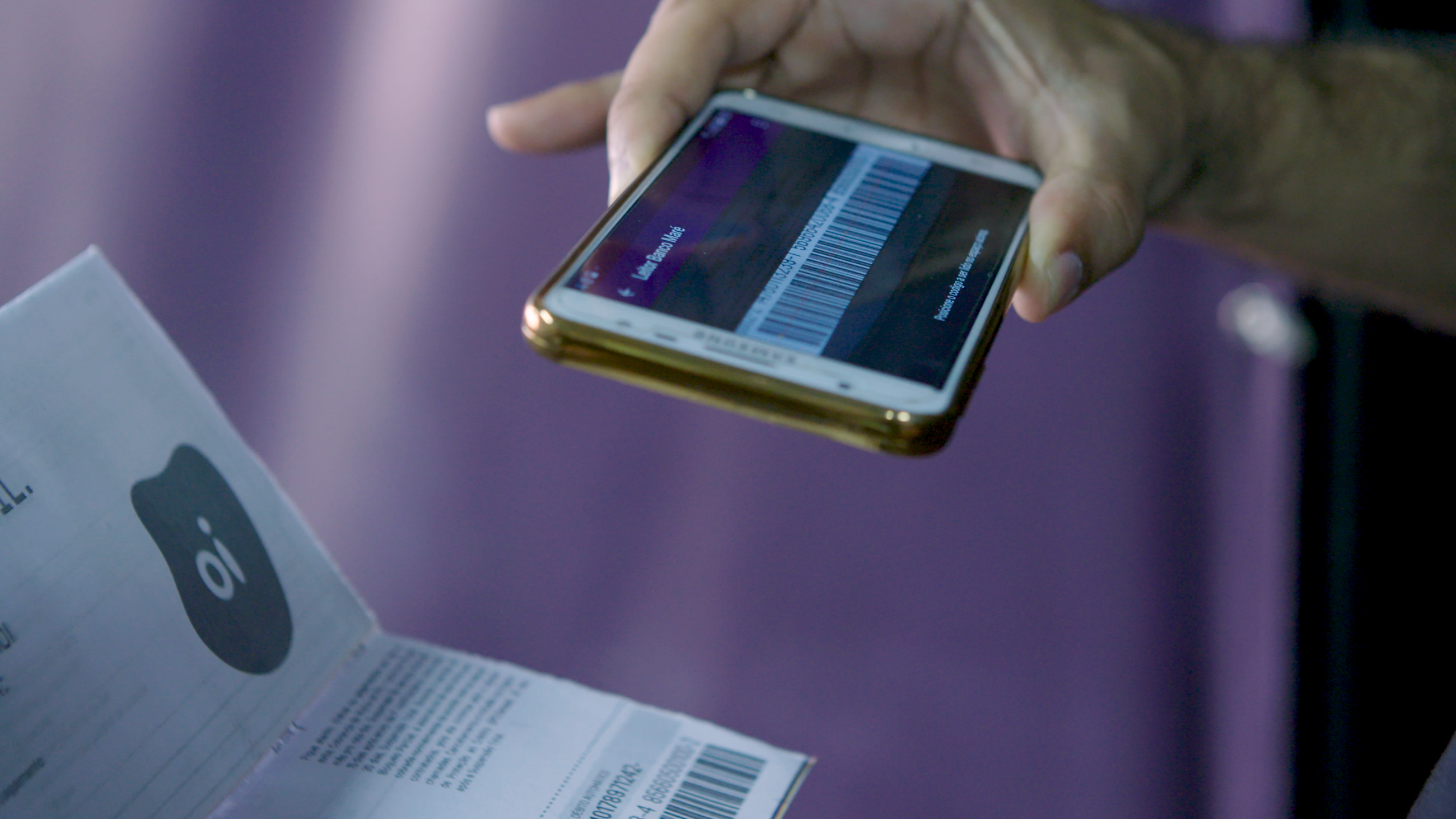 Featured Activity
Matchmaking Events
In 2021, ANDE organized three matchmaking events, one each in Latin America, Africa, and Asia, in which technical experts (consulting firms, technical implementers, developers) came together to facilitate constructive connections between entrepreneurial support organizations and digital solutions or services vendors. 
Thanks to all the vendors who participated in the three matchmaking events. Learn more about some of the solutions in the following playlists.