Sobre ANDE
Una red global de organizaciones que impulsan el emprendimiento en economías en desarrollo.
Los miembros de ANDE brindan servicios críticos de apoyo financiero, educativo y empresarial a pequeñas empresas en crecimiento (PEC) con la convicción de que las PEC crean empleos, estimulan el crecimiento económico a largo plazo y producen beneficios ambientales y sociales. En última instancia, creemos que las PEC pueden ayudar a sacar a los países de la pobreza.
Aprender más
COVID y el sector PEC
Dada la importancia de las PEC para el crecimiento económico y la creación de empleo, el apoyo a estas empresas debe ser una parte fundamental de la recuperación mundial. Para apoyar a nuestros miembros y al sector PEC en general durante la crisis actual, ANDE está trabajando para comprender y satisfacer las necesidades cambiantes de nuestros miembros, proporcionando recursos relevantes y una plataforma para compartir estrategias de adaptación.
Ver recursos
INVESTIGACIONES DE ANDE DESTACADAS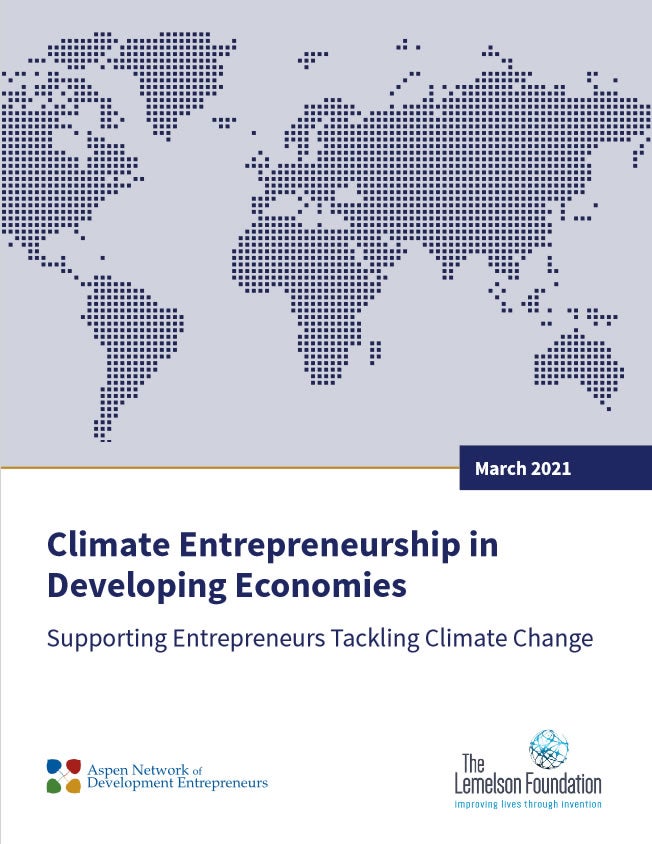 "Entrepreneurs in developing economies are vital to addressing climate change and promoting sustainable and resilient development. Developing countries will experience some of the worst climate impacts. and they also hold enormous potential for encouraging mitigation and adaptation on local and regional levels. Yet, entrepreneurs in developing economies face distinct challenges and barriers when it comes to addressing climate change. This report is intended to serve as an overview of the current literature on the intersection of entrepreneurs and climate action, as well as a call to action."
"This document is a strategic guidebook developed by Argidius Foundation and Dalberg Advisors to support business development services (BDS) providers to successfully adopt digital practices and tools. It explores current practices and opportunities across the landscape to guide BDS providers in using digital technologies to provide services to entrepreneurs in an effective and inclusive way."
"Este informe pretende captar las peculiaridades del sector de inversión de impacto en América Latina durante los dos últimos años, basándose en una muestra de los inversionistas en la región. Mediante información a nivel institucional y a nivel transacción de estos inversionistas, se ofrece un retrato de dónde y cómo se está asignando capital, e identifica los retos que enfrenta el ecosistema. Si bien abarca la región entera, el informe se enfoca en los tres mercados principales de la región: Brasil, México y Colombia."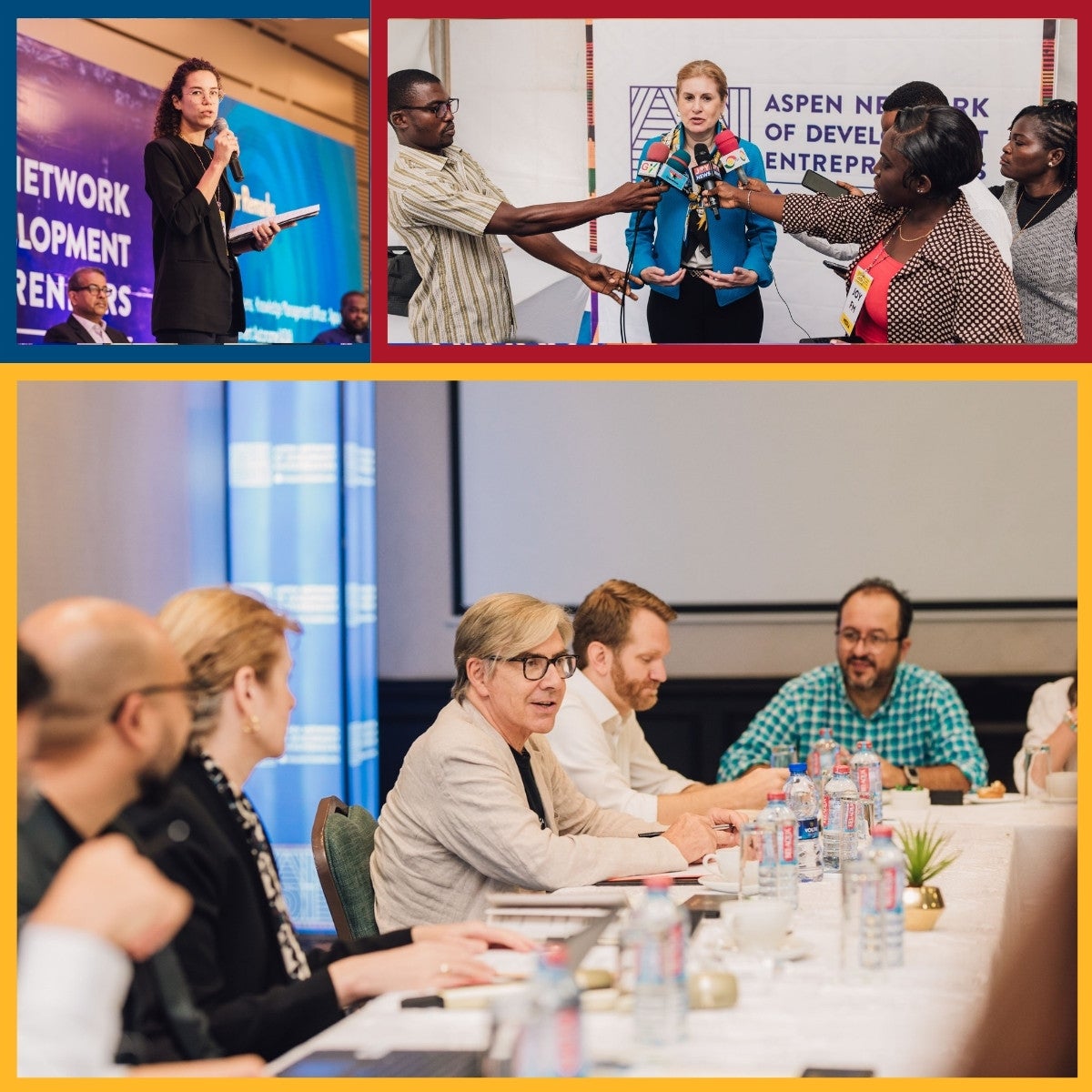 ANDE's Global Conference in Accra highlighted the crucial role of small and growing businesses in meeting the UN SDGs by 2030, stressing the imperative for collaborative efforts to build viable business ecosystems and promote innovative financing to address the $5.2 trillion financing gap for entrepreneurs grow and succeed in developing nations.