ANDE Strategy
Over a decade of elevating entrepreneurs.
As the leading global voice of the small and growing business (SGB) sector, ANDE believes that SGBs are a powerful, yet underleveraged, tool in addressing social and environmental challenges. Since 2009, we have grown into a trusted network of nearly 300 collaborative members that operate in over 150 countries and support nearly 200,000 SGBs each year. ANDE grows the body of knowledge, mobilizes resources, and connects the institutions that propel the small business entrepreneurs who build inclusive prosperity in the developing world.
Learn More
May 10, 2022
The two winning projects will focus on finding solutions to the lack of capital for climate entrepreneurs in India.
March 30, 2022
The funding will allow four investors to advance their gender lens investment capabilities.
December 21, 2021
The Aspen Network of Development Entrepreneurs (ANDE) today announced eleven winning projects to receive funds through ANDE's Gender Equality Action Labs.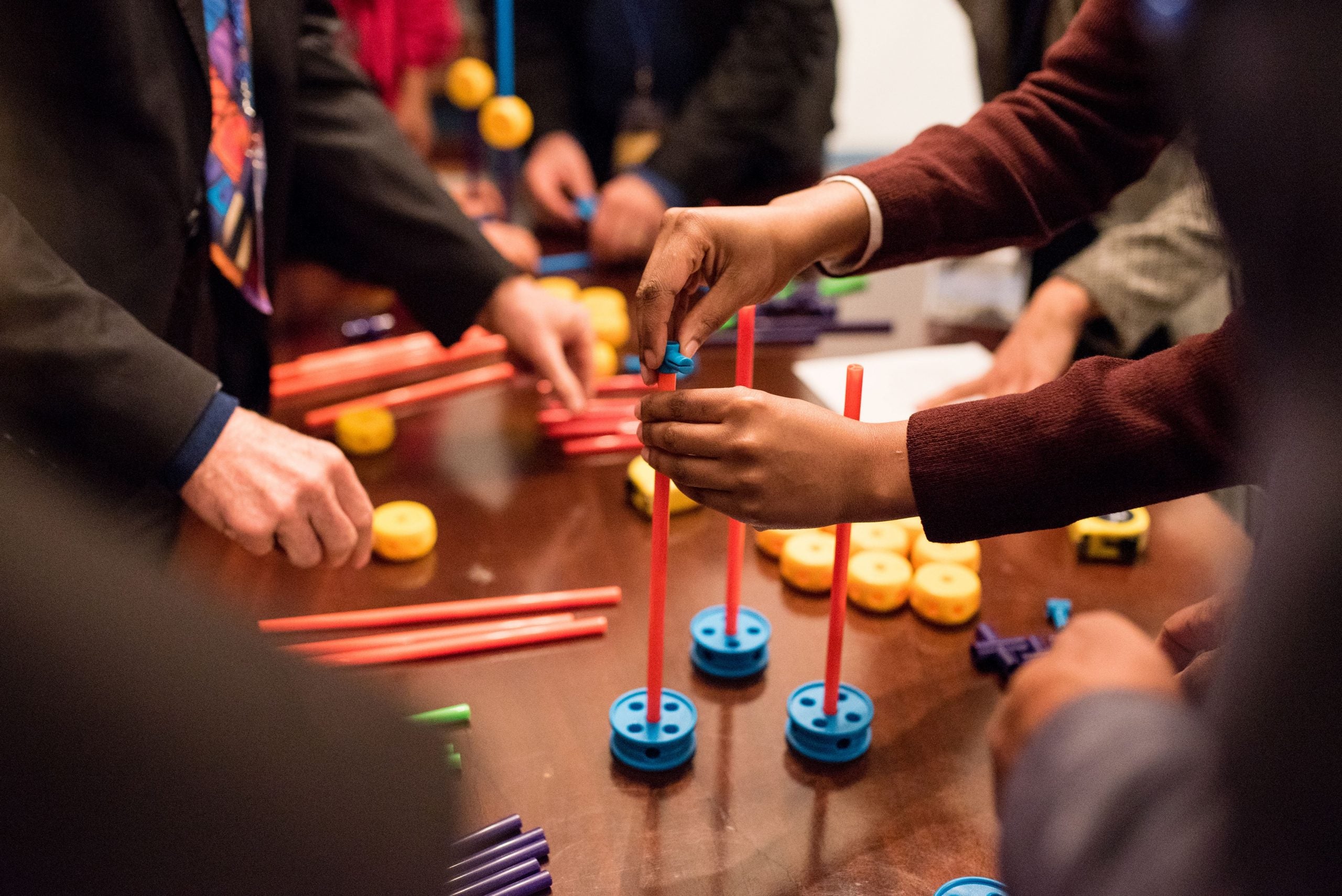 Meet The Team
A global team
ANDE's staff span the globe, with offices in Washington, DC and across Latin America, Africa, and Asia.
See all staff
Funding
ANDE relies on the financial support of governments, foundations, corporations, and civil society, in addition to earned revenue from membership dues and events. Development agencies currently provide the largest share of ANDE's annual budget, though foundations and the private sector at the global and regional levels represent a growing share of both programmatic and unrestricted support. We often partner with our members to implement field building activities and strengthen the convening, learning and dissemination components of their work. We always seek not to duplicate or compete with the work of our members, but to use our platform to maximize the impact of their work to benefit the small and growing business sector.
ANDE's global programs are supported by a variety of donors, including:
Argidius Foundation
Blue Haven Initiative
British Council
Department of Foreign Affairs and Trade, Australia
Deutsche Gesellschaft für Internationale Zusammenarbeit (GIZ) GmbH
Ford Foundation
Foreign, Commonwealth and Development Office
Global Affairs Canada
International Development Research Centre
Kauffman Foundation
Lemelson Foundation
MacArthur Foundation
MasterCard Worldwide
Omidyar Network
Shell Foundation
Small Foundation
Stichting DOEN
U.S. Agency for International Development
U.S. Department of State
Visa Foundation
Vitol Group
Walmart
ANDE's work would not be possible without the generous support of donors that believe in the power of entrepreneurship as a tool to address social and environmental challenges in developing economies. Please consider making a contribution to strengthen entrepreneurial ecosystems in Africa, Asia and Latin America. Unrestricted support allows us the flexibility to respond to local needs in the markets we serve, and ensures we can keep our membership dues accessible for locally based organizations who are at the core of our mission.