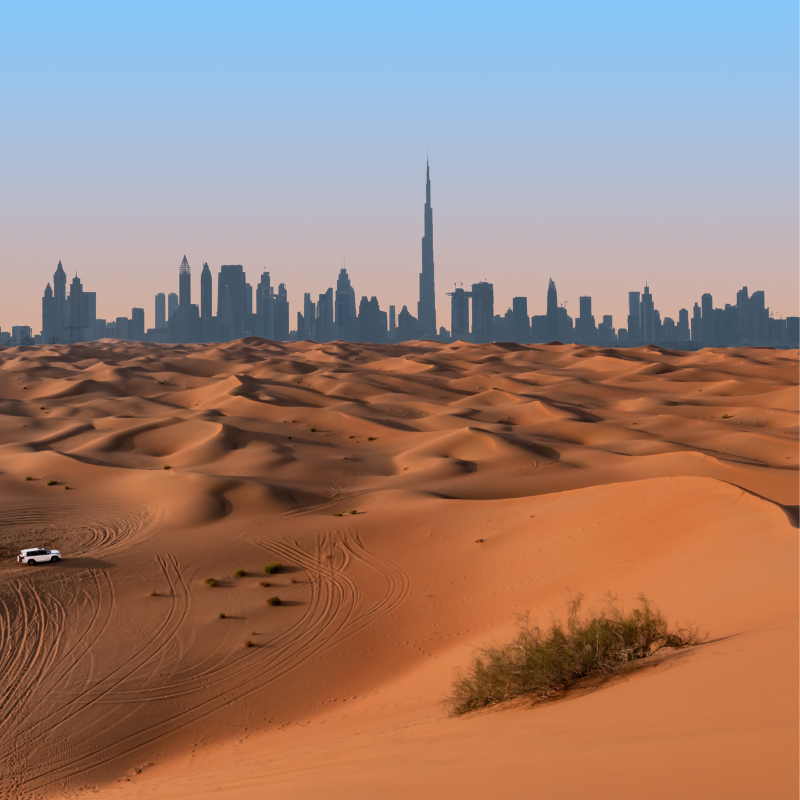 For the first time at this year's COP28 conference, set in Dubai, UAE, ANDE, together with members and partners, will explicitly explore the intricate nexus between food, land use, and the unfolding climate emergency.
With global experience in supporting entrepreneurship in the agribusiness sector, ANDE and its members want to contribute to COP28's agenda by highlighting this vital area and the policies and financial support needed to strengthen progress on the UN Sustainable Development Goals.

Entrepreneurship with a well-calibrated climate lens can make a difference. ANDE members have been actively involved in climate action, and our organization has increased its advocacy efforts throughout this year, participating in all major global gatherings.

ANDE's presence at COP28 also aims to reinforce our existing partnerships and establish potential collaborations for the future.

Join us for these events
Let's meet in the Blue Zone
Find your way to booth 41

and meet us there from December 1 to 3. Connect with other ANDE members and team.
Don't have a Blue Zone pass? Only UNFCCC-accredited participants, such as Parties, world leaders, media, and observers, will have access to this sector. If you don't have a pass, reach out to our Climate Manager, Laura Simmons-Stern (Laura.Simmons-Stern@aspeninstitute.org), to schedule a meeting outside the Blue Zone!"
Blue zone site
December 3 | Resilience in the face of polycrisis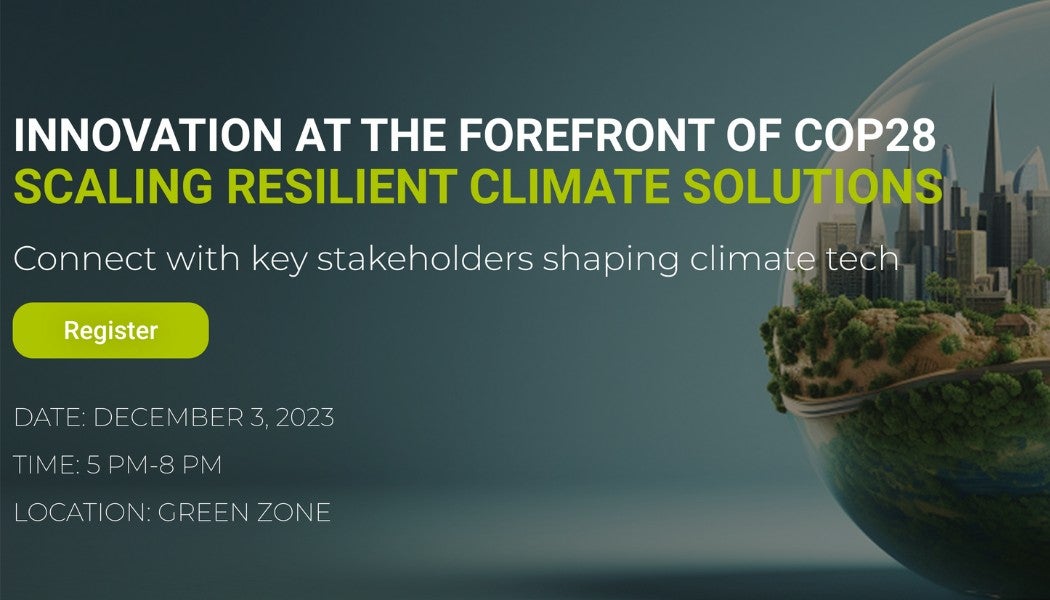 ANDE's Executive Director, Richenda Van Leeuwen and Brian E. Kurtz, Chair of the Climate Tech Association, will lead a fireside chat within the Startup Nation's forum on Scaling Resilience Climate Solutions. | Green Zone's Terra Pavilion, at 5:40 pm.
Register here
December 4 | Invitation by ANDE and IRENA
Reception: You are invited to an exclusive event focused on clean energy, livelihoods, health, and entrepreneurship. This reception will be co-hosted with The International Renewable Energy Agency (IRENA). It is an opportunity to network with the ANDE team and members, the IRENA team, partners and friends, with remarks from Richenda Van Leeuwen, Executive Director of ANDE, and Gauri Singh, Deputy Director General of IRENA. | Global Renewables Hub, Mobility District, Blue Zone, the event starts at 6 pm.
RSVP
December 5 |  Energy Day
Panel discussion: Entrepreneurial Impact of Youth-Led Energy and Clean Technology Startups Youth in Energy Stocktake. |

Youth & Children Pavilion, from 10.05 am to 11 am (GST)
Roundtable discussion: Actionable steps for supporting renewable energy SGBs. Be part of an intimate discussion to learn where we see climate action in the ecosystem going forward.| Global Renewables Hub (roundtable meeting room on the first floor) 4 pm to 5:15 pm.
Register here
December 9 | Developing markets to scale up renewable energy for climate-resilience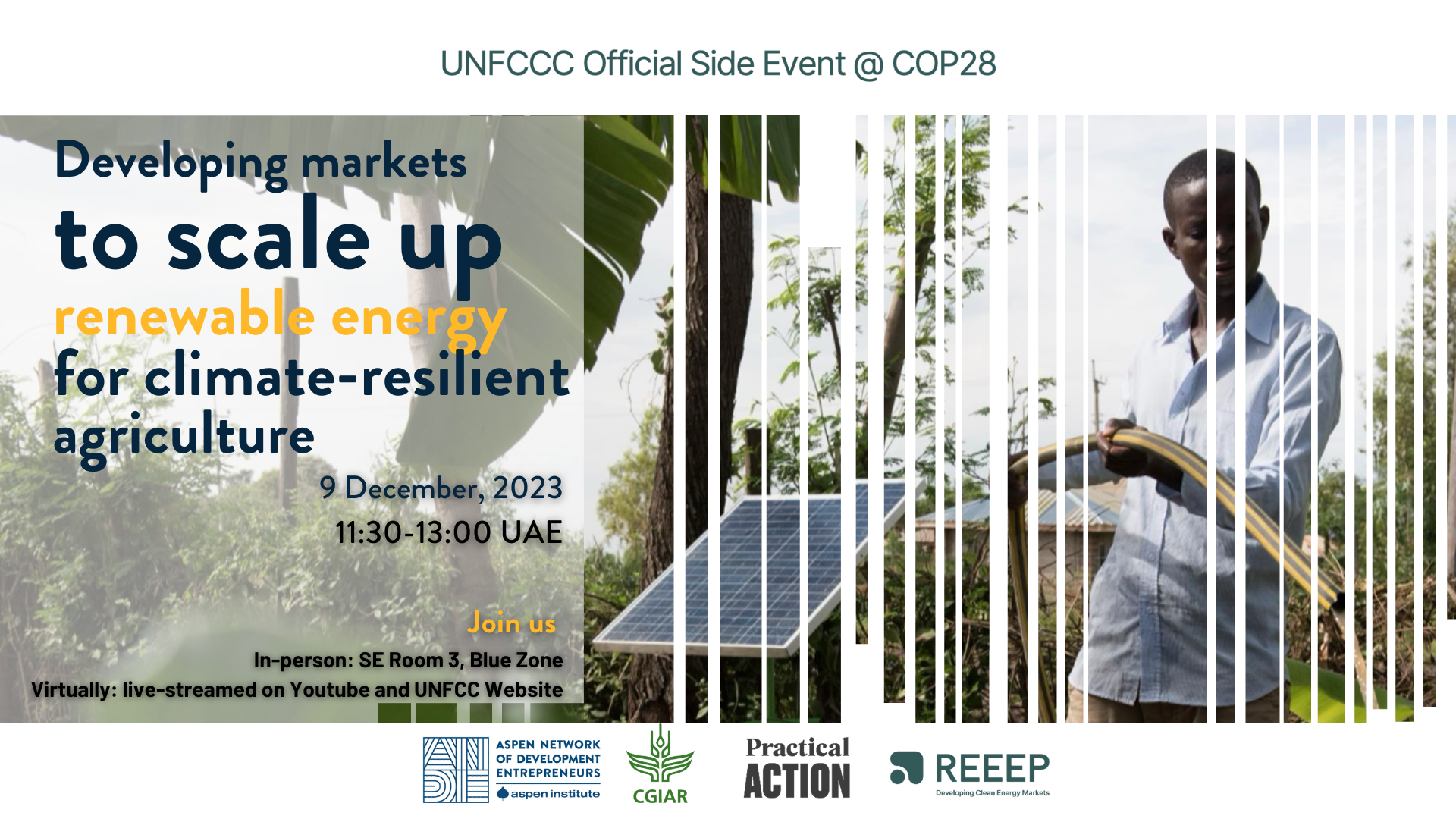 ANDE Members Activated at COP28
You may want to check out the many events hosted in Dubai by our network! Here is just a sample of entrepreneurship meetings happening at the climate summit.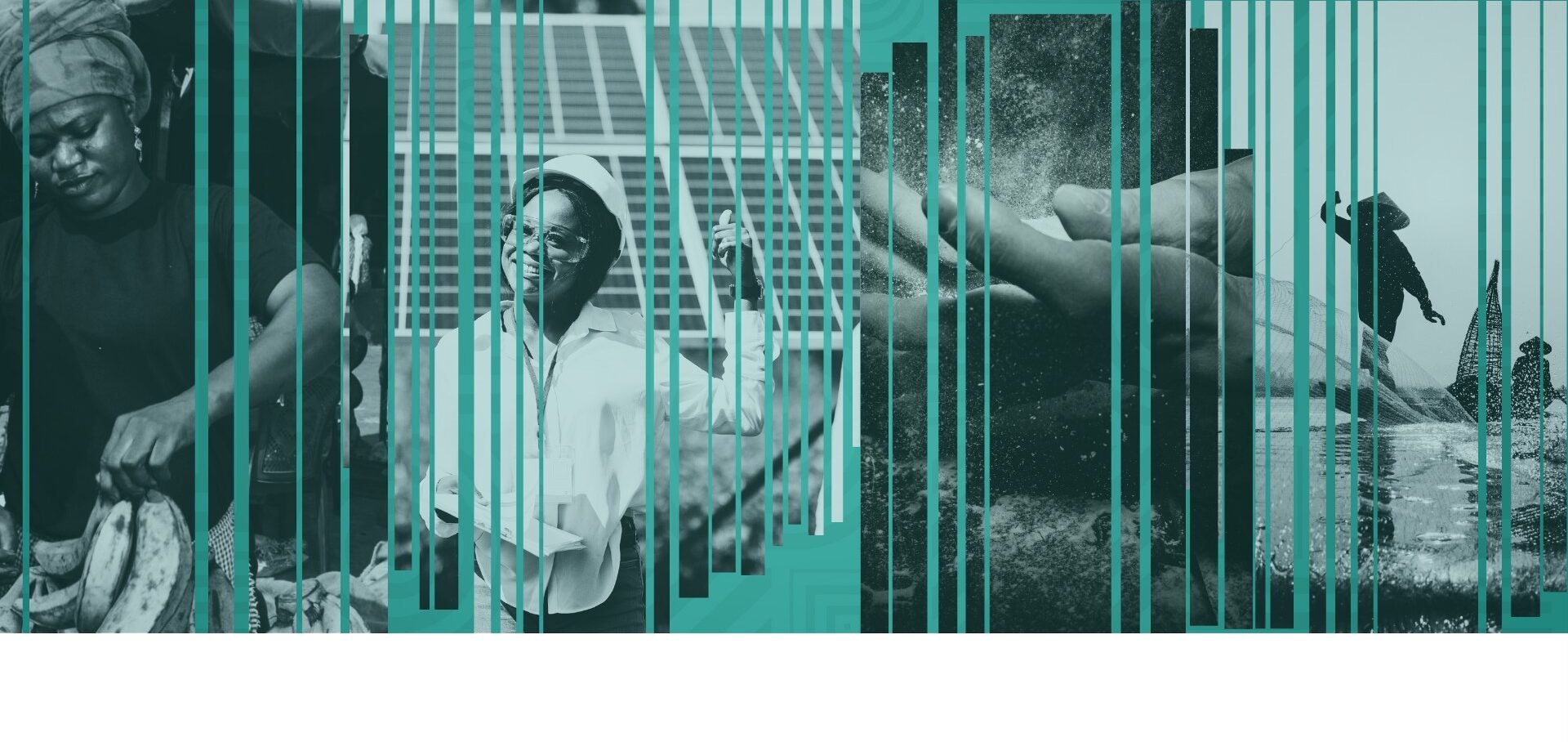 ANDE Global Call to Arms on Eco-Entrepreneurship at COP28
Mobilizing finance and technology to empower SGBs. ANDE global climate framework for sustainable business ecosystems and renewable energy integration in agriculture. 
Learn More
Entrepreneurs tackling climate change
Small and Growing Businesses  (SGBs) are in a unique position to provide climate solutions. ANDE scales ecosystems supporting green entrepreneurs to advance global goals, pushing climate action, and ensuring clean water, sanitation, and affordable, clean energy by 2030.
Climate change presents unique challenges and opportunities 
SGBs must be involved in mitigation, adaptation, and resilience-building efforts, and they need support.
"Green entrepreneurs" are developing, deploying, and expanding localized solutions to global climate crises, yet only 2% of incubators and accelerators focus on climate challenges worldwide. One example is Mark Kebo Akparibo, founder of Tele-Bere Green AgroFarms. They are revolutionizing agriculture in Ghana's semi-arid Northern Savanna.
As part of ANDE's Accelerating Women Climate Entrepreneurs (AWCE) program, Tele-Bere received funding support from ANDE member FMO, the Dutch entrepreneurial development bank. Watch this video to learn more about their entrepreneurial journey.

About ANDE's work in Climate and Environmental Action
The ANDE Climate and Environmental Action Initiative was launched in 2020 to address the myriad of challenges that prevent green entrepreneurs within the broader SGB sector. From optimizing their contribution to climate change mitigation and adaptation and shepherding sustainable and resilient development, SGBs are well-placed to scale environmental solutions and cultivate more resilient economies.
Through research, convening, training, and advocacy, this initiative seeks to close critical gaps in financing and capacity building services tailored to the unique needs of green entrepreneurs and draw attention and funding towards climate action champions across entrepreneurship ecosystems. Recognizing the unequal burden of climate impacts, the initiative will also advance ecosystem support for women and minority groups. Finally, the initiative endeavors to establish a shared understanding of what successful climate action looks like and how to measure it within the SGB sector.  
Featured Programs
Accelerating Women Climate Entrepreneurs
ANDE, along with the Aga Khan Foundation Canada (AKFC) and World University Service of Canada (WUSC), and support from Global Affairs Canada (GAC), aim to build the gender-lens investing ecosystem for growth-oriented women entrepreneurs to start and grow climate-related businesses in Sub-Saharan Africa through this project. AWCE will contribute to poverty reduction by identifying and promoting good practices to support women entrepreneurs in climate-related value chains and developing a road map for international development stakeholders to provide further gender-responsive support to women climate entrepreneurs and intermediaries.
Supporting the green enterprise economy in India and Kenya
ANDE and the IKEA Foundation partnered to help ensure a smooth transition to a greener, more inclusive economy, in which green entrepreneurs can thrive and create good jobs. Through this partnership, ANDE conducted research on the green enterprise economy and brought together donors, investors, enterprise support organizations, policymakers, and entrepreneurs to identify and support solutions that help green enterprises in India and Kenya to grow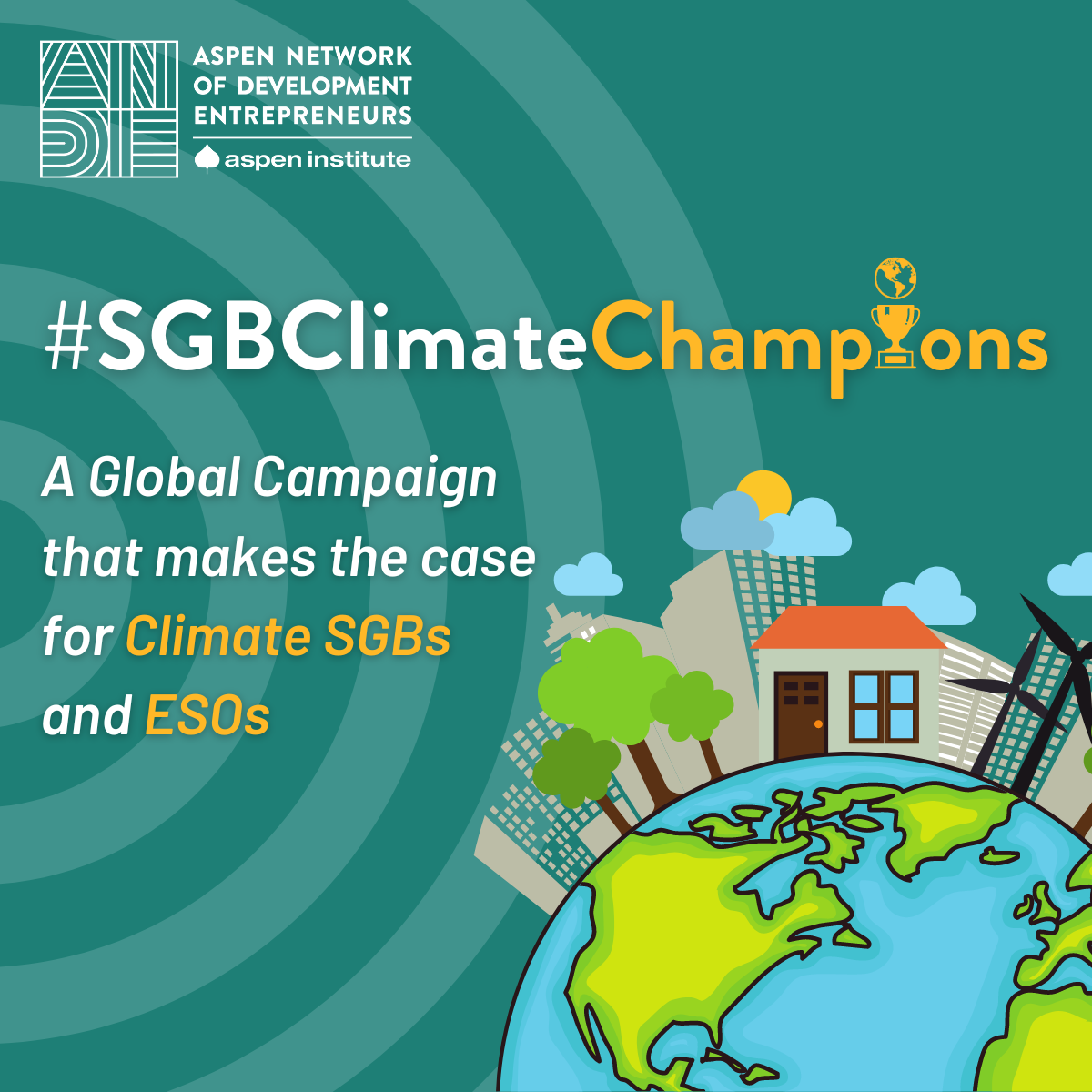 Campaign
It's Time to Crown our #SGBClimateChampions!
Our ANDE members are true heroes. They are saving the world one step at a time through taking climate action.
#SGBClimateChampions is a global ANDE campaign that aims to share the stories and experiences of our members across ANDE's network from all eight chapters. These will highlight successful climate business models and share knowledge on how SGBs and ESOs can incorporate climate lenses into their work.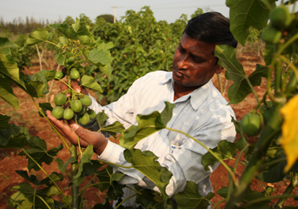 Issue Brief
Climate and Environmental Action in the SGB Sector
The SGB sector has an important role to play in taking positive climate and environmental action. Broadly, SGBs can advance SGBs 6, 7, and 13 through three categories of action:
Supporting and scaling "cleantech" and conservation-focused SGBs that help mitigate climate change and environmental degradation.

Supporting and scaling SGBs that help communities adapt to climate change.

Helping SGBs and SGB intermediaries increase the environmental sustainability of their own operations.