ANDE's 2022 Annual Report is Out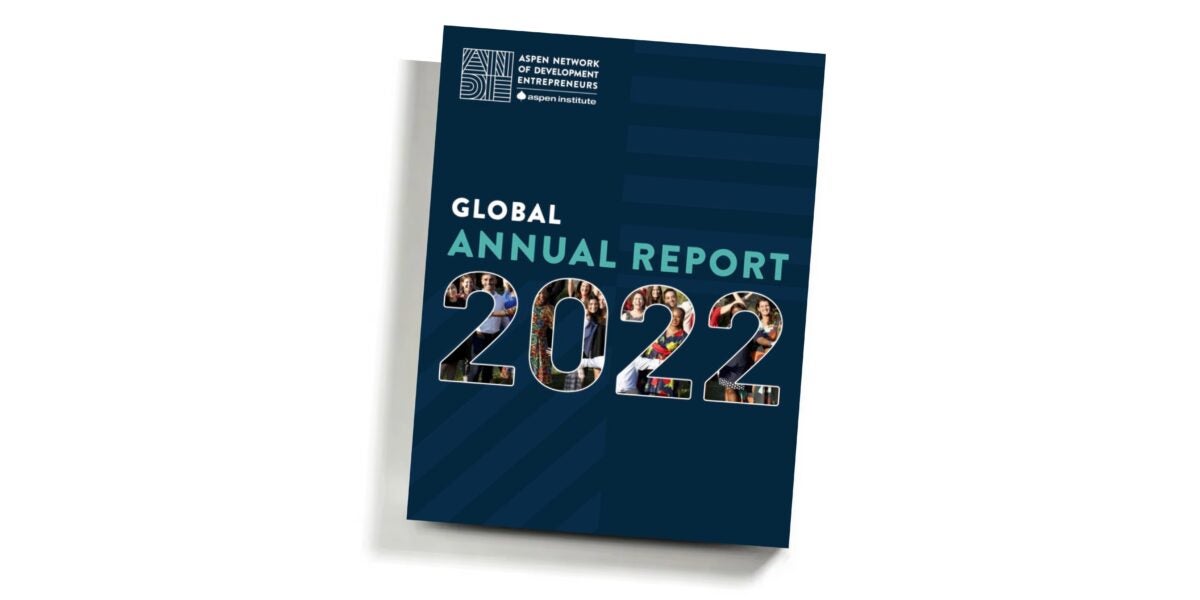 The members of ANDE are leading the way toward a bright future for small businesses across the Global South and around the world. This 2022 Annual Report serves as evidence of their efforts. 
Why does it matter?
It offers a glimpse into ANDE's global involvement, our united accomplishments, and the crucial contribution of our members in promoting sustainable economic growth and inclusive entrepreneurship. Although it is impossible to encompass all of the Network's endeavors in a single document, this report emphasizes our primary purpose of supporting the ecosystems of Small and Growing Businesses.
It is also a testament to ANDE's resilience. Without a doubt, 2022 proved to be a crucial year to measure the real impact of the global pandemic on the world economy. According to the International Finance Corporation (IFC), over 90 percent of micro, small, and medium enterprises across Sub-Saharan Africa suffered severe economic impacts during the pandemic. Yet, despite the challenging effect of the Covid 19 outbreak on the global community, with so many small businesses continuing to feel the impact of the pandemic, our Network is showing its vibrancy.
We grew in 2022: 38 new members joined the Network, including 14 members who have taken advantage of our new lower–cost membership tier introduced in early 2022, which we designed to encourage more inclusive engagement from lower–budget organizations from the Global South.
The bottom line
Our global Network has worked together effectively, engaging in discussions, exchanging ideas, addressing obstacles, taking advantage of opportunities, and conducting valuable research to determine the direction of the industry and pinpoint areas that require significant change. Moreover, we focus on specific aspects of the Sustainable Development Goals (SDGs) where we can make a substantial impact while producing more than a satisfactory ROI, a meaningful dividend in the form of thriving business ecosystems.
What's our next move? 
Let's keep up the momentum. Please take a look at the report, share it, and leave a comment on your social networks to give us your valuable feedback.