Accepting Nominations from Member Organizations
Dear ANDE members,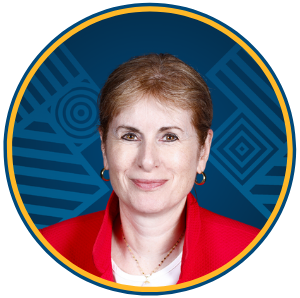 I am pleased to announce that the 2023 nomination period for the ANDE Executive Committee (EC) membership is now open. The deadline for submissions is July 14th, 2023.
Senior executives from ANDE member organizations are eligible to serve as one of the 15 members of the committee, which provides strategic guidance and support to ANDE operations. Member executives may nominate themselves or be nominated by other ANDE members.
EC member responsibilities include providing ongoing guidance to ANDE staff and participating in six EC calls (some full committee, some subcommittee) and two virtual or in-person meetings each year. Hybrid in-person or virtual meetings are held in March/April in Washington, DC, and in-person at the ANDE Annual Conference in September. Please only apply if you believe you can attend at least 75% of the meetings. 
Newly elected Executive Committee members will officially begin their three-year terms on January 1st, 2024. All EC members are eligible to serve up to two three-year terms but must be re-nominated to serve their second term. New EC members will be invited to attend (on an ex-officio basis) the EC meeting held September 11th, surrounding the ANDE Annual Conference in Accra, Ghana, September 12-14, 2023.
We currently expect there to be five open seats. Three seats are held by EC members who may be re-nominated.
To be considered, please submit a resume and cover letter expressing why you are interested and committed to serving on the ANDE Executive Committee to me at richenda.vanleeuwen@aspeninstitute.org.
The submission deadline is July 14th, 2023, at 5:00 PM USA Eastern Daylight Time. 
Please do not hesitate to contact me directly with any questions about the nomination process or requirements of the role.
Thank you for considering supporting ANDE's mission,