Metrics: Language to Translate Good Intentions Into Action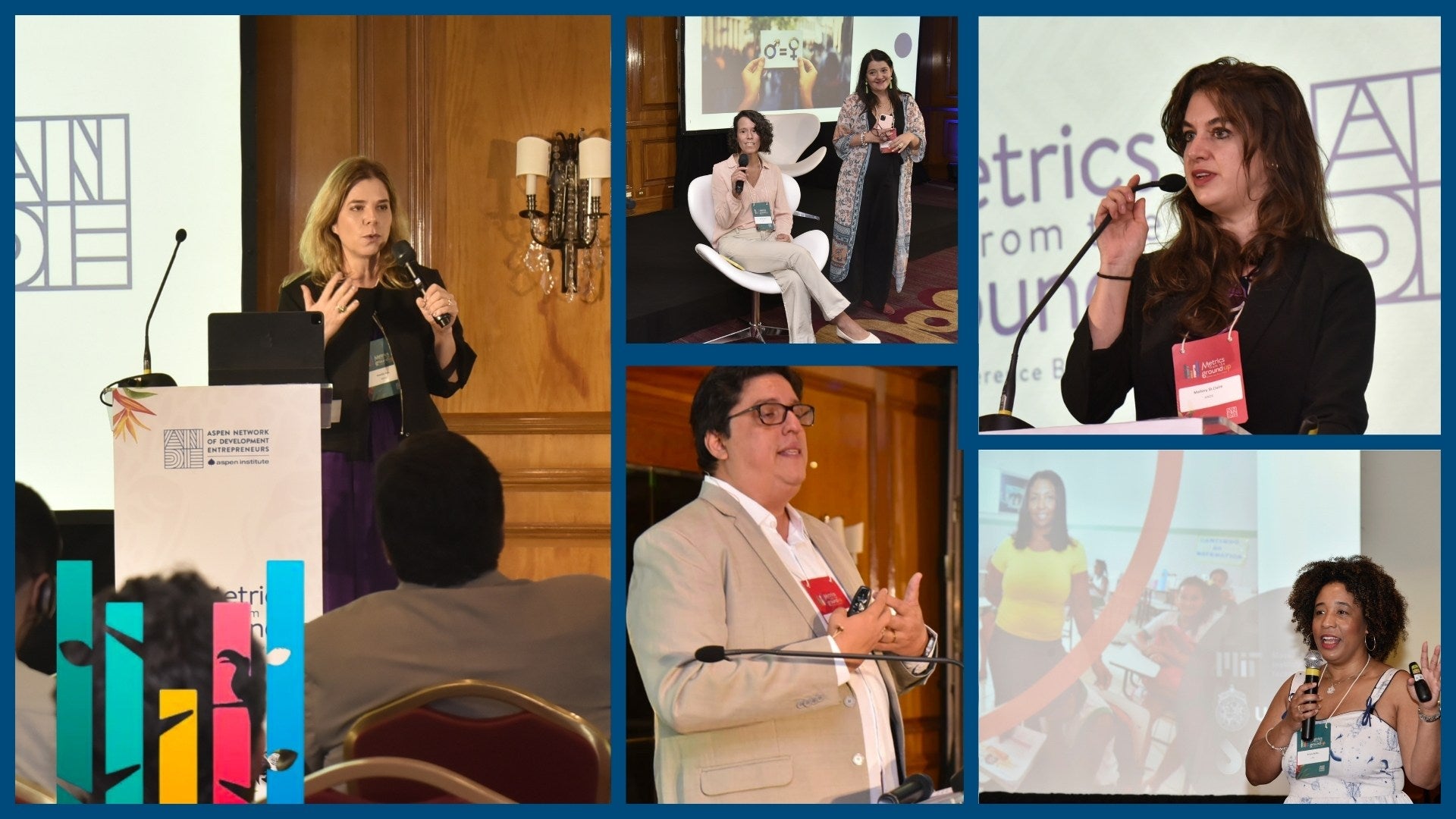 Metrics from the Ground Up is a vital forum for bringing together brilliant and innovative minds to address challenges and opportunities for impact metrics.

During the installation of the 'Metrics from the Ground Up' conference in Rio de Janeiro, José Mattos, ANDE Brazil Chapter Head, highlighted the significance of the event, which has been an annual milestone since 2009.
Bringing together brilliant and innovative minds to tackle emerging challenges and opportunities in impact metrics has made these global meetings crucial.
We view metrics as the language that can translate good intentions into action, the bridge between the corporate world and the everyday citizen – the missing link in the chain of actions that can truly drive sustainable transformations."

José Mattos, Brazil Chapter Head.
Jose Mattos described a significant shift in the way society expects corporations to operate. Companies are no longer just economic agents but are expected to contribute to the betterment of the environment and society. This change represents a course correction that is increasingly demanded by society, who now act as legitimate assessors of corporate impact.
In this context, "we view metrics as the language that can translate good intentions into action, the bridge between the corporate world and the everyday citizen – the missing link in the chain of actions that can truly drive sustainable transformations," said Mattos.
Tracking from the get-go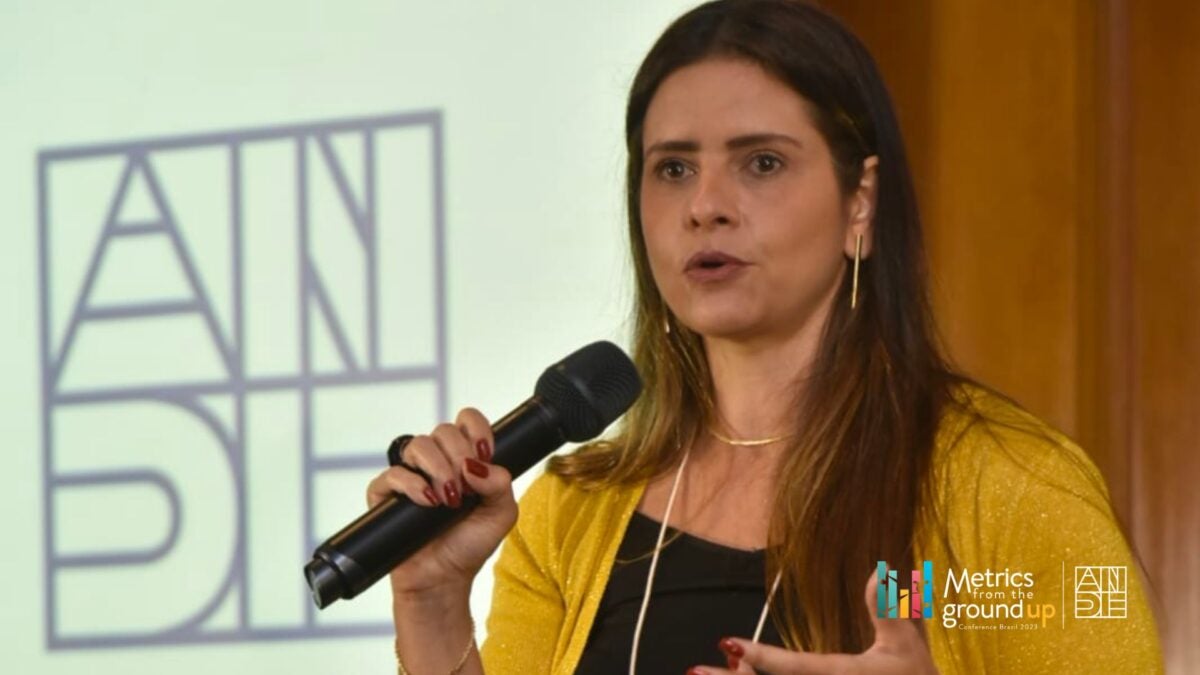 Juliana Vilhena, the Management and Measurement Leader of Impact and Socio-Environmental Innovation at Fundo Vale, unveiled their secrets for a meticulous measurement approach.
In a strategic move, Fundo Vale created GIMPACT, an innovative model geared towards elevating transparency and governance in impact assessment. This framework, meticulously crafted to oversee a diverse portfolio encompassing business promotion to investment, is poised to revolutionize decision-making processes.
Aligned seamlessly with Fundo Vale's ambitious 2030 Theory of Change, GIMPACT is not a static entity. It is envisaged to undergo iterative refinement, incorporating insights from partner organizations and industry best practices.
The model tracks the flow of initiatives and investments the organization supports from the beginning, conducting comprehensive analyses and employing specific tools for each step.
More Data is Needed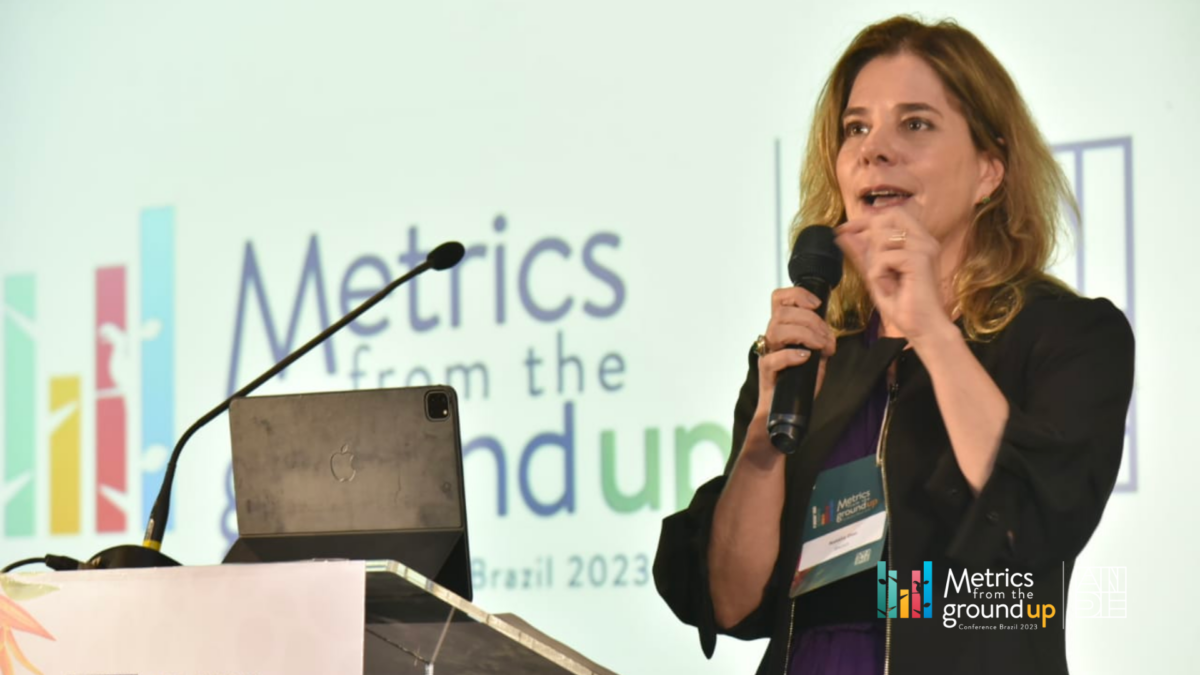 Natalia Dias, Director of Capital Market and Sustainable Finance of BNDES, appreciated that the Metrics from the Ground Up conference responded to the challenge of obtaining more data by addressing critical issues and finding ways to incorporate SDGs into decision-making, not just as a late post-investment reflection.
BNDES is one of the largest public banks in the world (5th place in the global ranking), has US$ 480 billion in loans, with 70% of its portfolio invested in green and social impact issues, including $32 billion linked to Sustainable Development Goals (SDGs).
At the heart of impact metrics
During the workshop 'Measuring Impact Along the Continuum of Capital,' three critical players in the social impact scene of Latin America – Latimpacto, represented by Samir Hamra, Artemisia, represented by Rodrigo Saad, and Aliança pelo Impacto, represented by Aron Belinky – discussed the spectrum of monitoring and evaluation.
The session highlighted the differences between ESG-driven and social/impact investing. Impact investments aim to achieve some social benefit with an expected financial return below market rate. On the other hand, ESG-based investments consider socio-environmental impacts on the risk-return factor for companies.
Petrobras joined forces with IDIS to spotlight another perspective: the significance of Social Return on Investment (SROI). This avant-garde measurement paradigm empowers entities to quantify social ramifications, mirroring traditional financial ROI metrics.
After an exhaustive cost-benefit analysis, Petrobras discerned that SROI stands out, striking an optimal balance between fiscal prudence and analytical stringency.
Conexsus: the Nuanced Impact of Community Businesses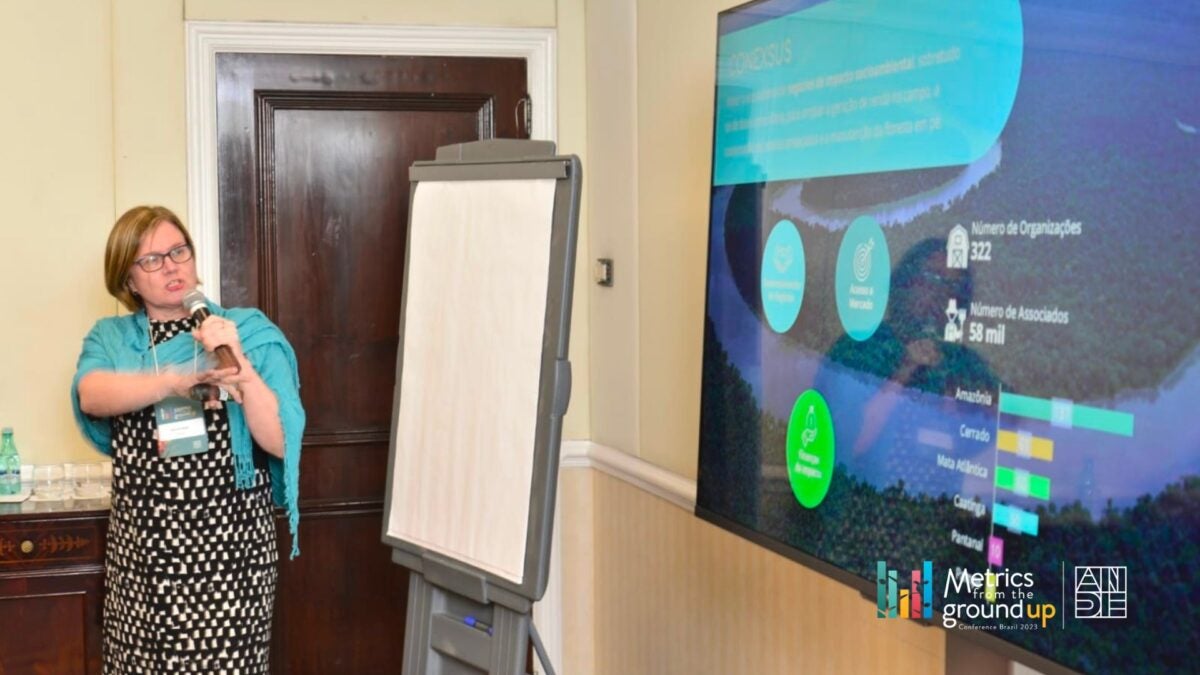 Monika Röper, Program Director, and Ana Caroline Costa, Data Analyst at Conexsus, shared invaluable insights from their three-year journey in understanding community businesses' socio-environmental and economic impacts.
Focusing on their collaborative efforts with cooperatives and associations across the Amazon and other Brazilian biomes, the duo highlighted the challenges of quantifying areas of impact, often measured in hectares.
"The true impact resonates not at the headquarters, but with associates scattered across vast terrains," said Röper.
Also, monitoring was a critical discussion theme, with Röper emphasizing that "our future vision is co-creating monitoring protocols alongside community businesses."