Charting Impact: Brazil's ANDE Conference Advocates for Rigorous Metrics in Social Entrepreneurship"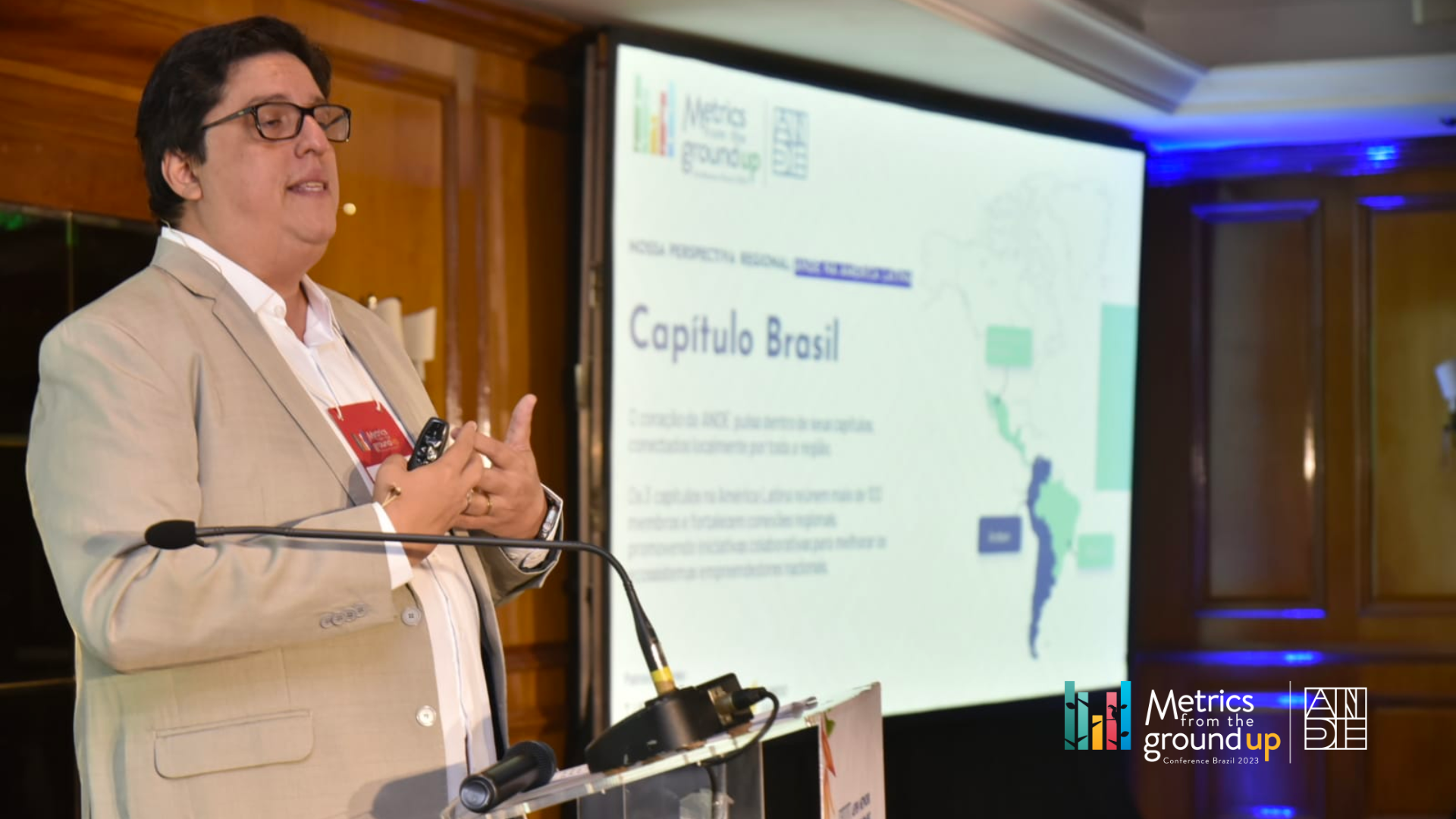 In the vibrant city of Rio de Janeiro, ANDE recently spearheaded a pivotal gathering, the "Metrics from the Ground Up" conference.
United by the vision of carving sustainable pathways through entrepreneurship, ANDE, with the support of the Tipping Point Fund for Impact Investing and Vale Fund, curated a convening of thought leaders on October 23rd and 24th.
The conference, an embodiment of collaborative knowledge-sharing, sought to infuse the social entrepreneurship ecosystem with advanced impact measurement tactics. High-caliber delegates from sectors as diverse as finance, technology, and philanthropy, including BNDES, Vox Capital, and the Anglo American Foundation, convened to chart the trajectory of impact metrics in the Brazilian context.
Juliana Vilhena of Fundo Vale took center stage with the GIMPACT model—a blueprint for socio-environmental innovation, underscored by a robust commitment to metrication. Her revelation of the "Impact Management and Measurement Maturity Index" (IMPAGIMP) was a landmark moment, marking a significant stride in self-diagnostic capabilities for organizations across the societal spectrum.
The event's architecture facilitated a rigorous exchange of expertise across parallel panels and workshops. Topics spanned the analytical spectrum—from leveraging the Gender Lens Investment Toolkit to the pragmatic use of WhatsApp and AI platforms like ChatGPT for data analysis.
These discussions underscored the imperative of a gender and regenerative lens in measuring societal empowerment and the role of ESG strategies in augmenting SMEs in emerging markets.
This year's conference was nothing short of international, bringing together more than 80 participants from 47 global organizations. Representatives from the United States, England, Canada, Singapore, the Dominican Republic, Colombia, Brazil, and various parts of Latin America. We united professionals from diverse sectors, including banking, investment funds, philanthropic foundations, corporations, and academia.
ANDE's Brazil Chapter Head, José Mattos, lauded the conference's success, noting its affirmation of Brazil's ascendancy as a crucible of social innovation. The convergence of international professionals underscored the necessity of refined impact metrics as the fulcrum for assessing the efficacy of social ventures.
According to Mattos, the event was more than a conference; it was a clarion call for a paradigm shift towards a more resilient and transformative entrepreneurial ecosystem with metrics at its core.
The "Metrics from the Ground Up" annual conference is a cornerstone of ANDE's research and knowledge dissemination efforts. It offers a unique opportunity for experts and enthusiasts in the field of IMM to enhance their grasp of metrics for informed decision-making and program improvement within their respective organizations.