ANDE on Tour: Malaysia Edition
We hosted a successful "Scale through SCALE" workshop and ANDE Members Meet-up Event in Kuala Lumpur
On 19 June 2023, our Chapter Head Joy and Program Associate Nancy hosted a a successful "Scale through SCALE" workshop and ANDE Members Meet-up Event in Kuala Lumpur. Watch our recap video now to see how many participants we welcomed, what we got up to, what our key takeaways were and what you thought of our events!
Malaysia Event Testimonials
"Scale through Scale" in Kuala Lumpur Workshop
"The SCALE workshop is a result of longitudinal research investment made into tackling the question that underlies all of our work: How do we most effectively support social enterprises? I thoroughly enjoyed exploring the answers alongside other ecosystem colleagues."
Nataša Goronja, Miller Center for Social Entrepreneurship
ANDE Members Meet-up in Kuala Lumpur
"My first ANDE event will not be my last! What an inspiring, welcoming group of humans, all committed to advancing impact in their communities. I was impressed with everyone's genuine curiosity and willingness to share their stories and work. Thanks Nancy and Joy!"
Cameron Neil, LendforGood
"The SCALE workshop at Kuala Lumpur was an evening spent reflecting and analyzing our work in building a talent development ecosystem with fellow entrepreneurs and industry practitioners. The workshop validated the mechanisms we have been using and gave me new insights on strategies we can adapt."
Ambika Sangaran, Mereka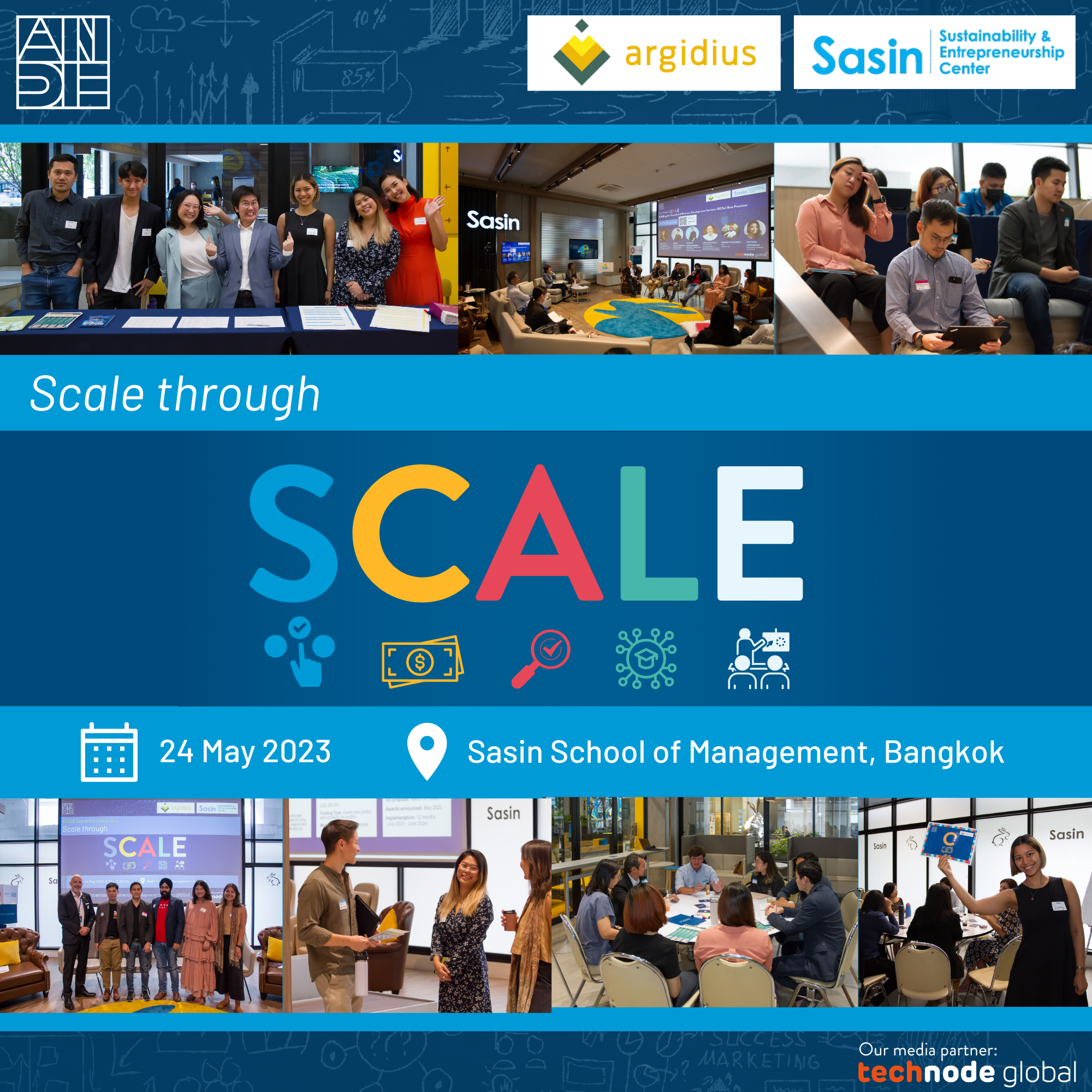 Find out more about our "SCALE through SCALE" Workshops
The workshop disseminates a set of evidence-based considerations emerged from the research of the Argidius Foundation that distinguishes the cost-effective and impactful Business Development Services (BDS) programs from the less effective ones. Check out the event run-down and key takeaways of our Bangkok workshop. All of our SCALE workshops use a similar format.