#SGBClimateChampions: Habitat for Humanity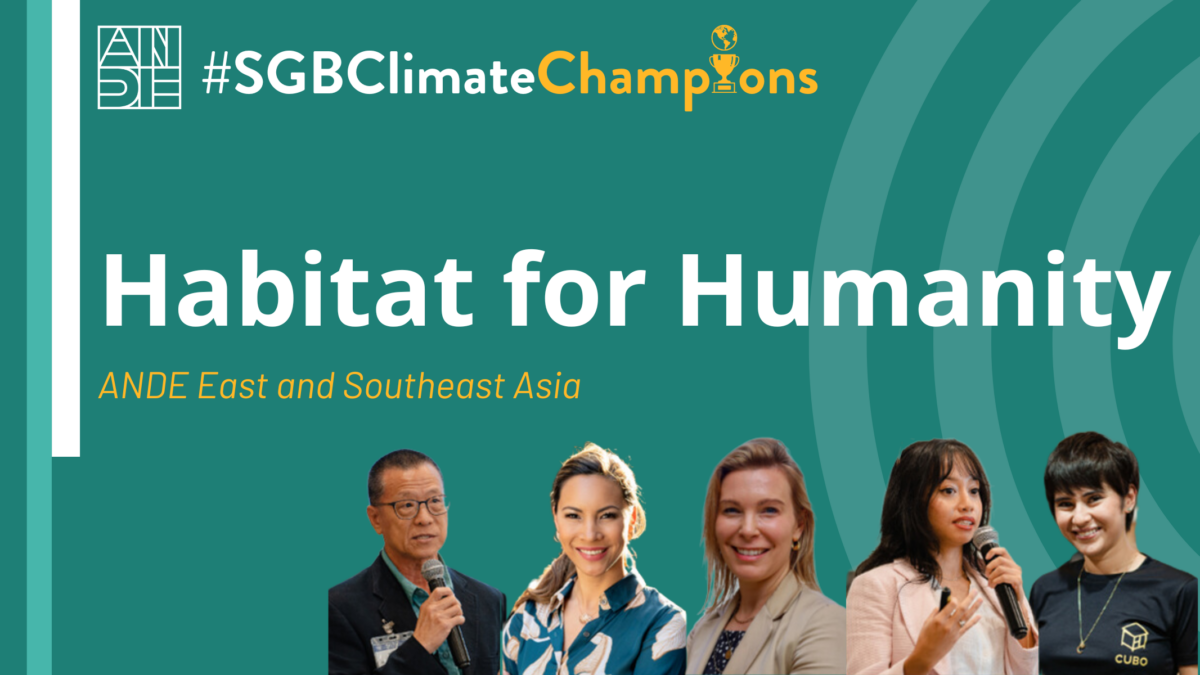 In this blog post, we spotlight Habitat for Humanity's Terwilliger Center for Innovation in Shelter, an anchor of support for small and growing businesses. Dedicated to empowering enterprises, as they facilitate the expansion of innovative affordable housing services, products, and financing solutions.
To delve deeper into their impactful work, we've had the privilege of asking Lizan Kuster, Director Entrepreneurship & Innovation some questions:
What are your key goals and mission?
Besides the significant contribution that the construction industry makes to global greenhouse gas emissions it is also estimated that 96,000 new affordable housing units need to be built every day until 2030 to keep up with the global demand. There is great potential in achieving such a milestone through sustainable and climate-friendly housing solutions but SGBs need support in order to rise to the challenge to address and decarbonize the industry. That is where sheltertech comes into place. Sheltertech refers to the innovative products and services that improve access to affordable housing, many of which are tackling the important role in addressing climate change through housing.
Habitat launched ShelterTech, a platform to convene the sheltertech ecosystem, building upon the organization's experience working with housing markets. Over the last 5 years Habitat supported more than 100 sheltertech startups and scaleups in Southeast Asia, India, Europe, Latin America, the Middle East and Africa. Through accelerators, catalytic funds, awards, partnerships with industry players and leading corporations, Habitat is mobilizing the sector with the ambitious goal of making sheltertech one of the top five impact investment categories.
Why do Entrepreneurship Support Organizations (ESOs) and Small and Growing Businesses (SGBs) play an important role in combating climate change?
Sheltertech ESOs and SGBs are at the center of innovations that can effectively address climate change issues. Given that those most impacted by climate change are also those most affected by the global housing shortage, investment and support to sheltertech solutions are a must for investors seeking to support climate change mitigation and adaptation solutions.
Many sheltertech startups offer products and services that are circular in nature: Affordable Abodes incorporates kenaf plant-based bio-composite materials into a prefab technology, bringing construction costs down while not compromising on quality and safety. In Indonesia, Sampangan converts waste into activated carbon, for use in building materials or as agricultural inputs. CUBO from the Philippines, engineers bamboo homes that are affordable and easy to assemble. 
The work of these startups clearly highlights that the most disruptive climate-friendly technologies in the affordable housing space are being developed by SGBs. Startups who have joined various ShelterTech initiatives estimate that they have improved the housing conditions of over 500,000 people through the sales of more than 665,600 products and services, and mobilized over US$8 million in capital.
This is why Habitat for Humanity actively provides capital, visibility, connections, and knowledge for sheltertech startups, better equipping them to build housing solutions that are sustainable, profitable, and long-lasting.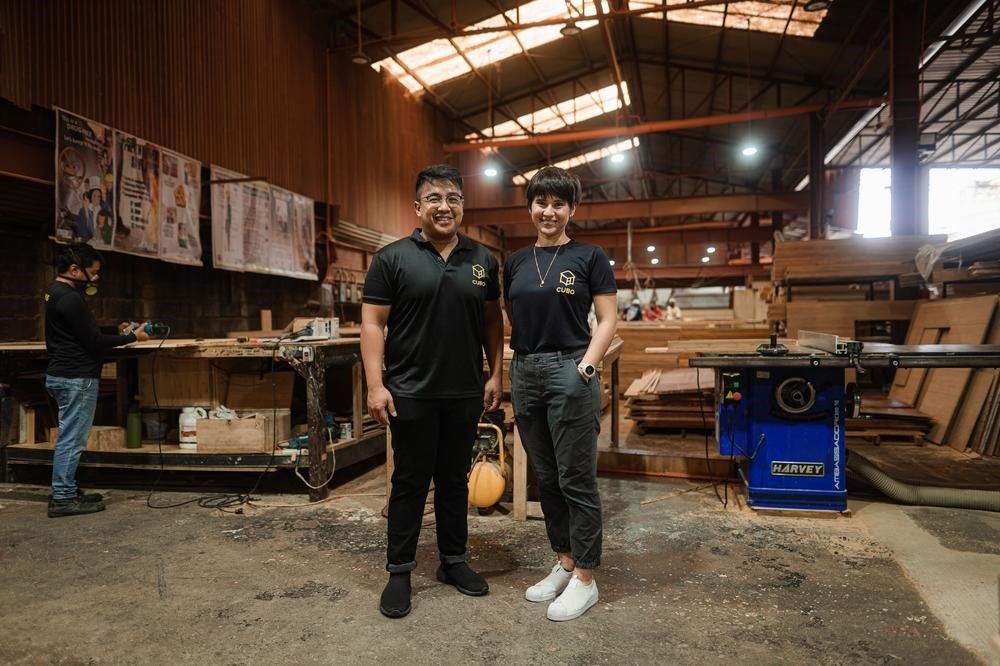 CUBO founders, Earl Patrick Forlales and Zahra Halabisaz Zanjani, in front of their model home at their showroom and manufacturing facility in Quezon City, the Philippines.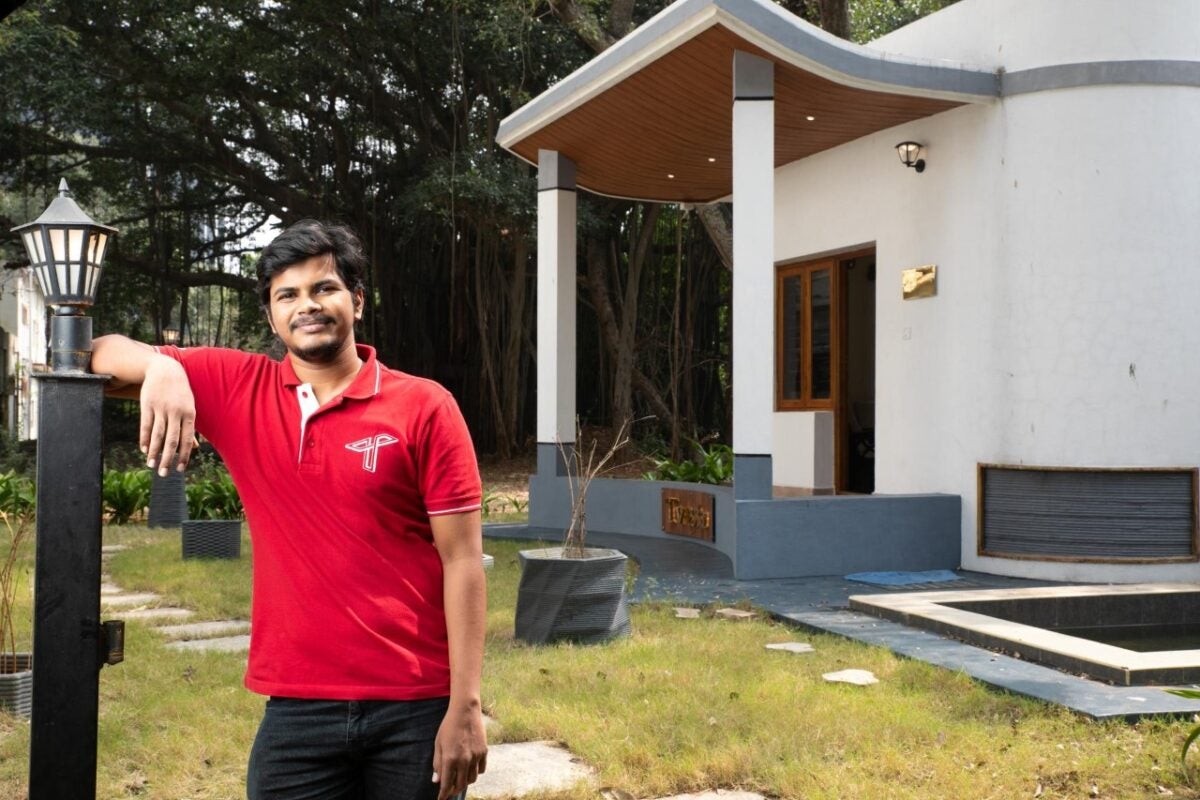 Parivarthan Reddy, Co-Founder of TVASTA Manufacturing Solutions standing in front of the first 3D printed house in India built by TVASTA. Tvasta is a ShelterTech India accelerator alumni and Shelter Venture Fund investee.
What has been your biggest challenge and what did you learn from this experience? 
 Habitat for Humanity wants to increase sheltertech's visibility as an asset class and build the profile of solutions and innovation enablers connected to sheltertech and its potential to impact millions of people and address the climate crisis. It is still a work in progress, since many investors and ecosystem players do not see how sheltertech can meet their impact targets. As a new industry in the innovation space – and one that encompasses sectors that are traditionally not related to social impact, such as construction materials, finance and labor – there is still a learning curve in terms of educating the market on existing sheltertech investment opportunities.  Habitat for Humanity has therefore recognized the importance of education and knowledge-sharing.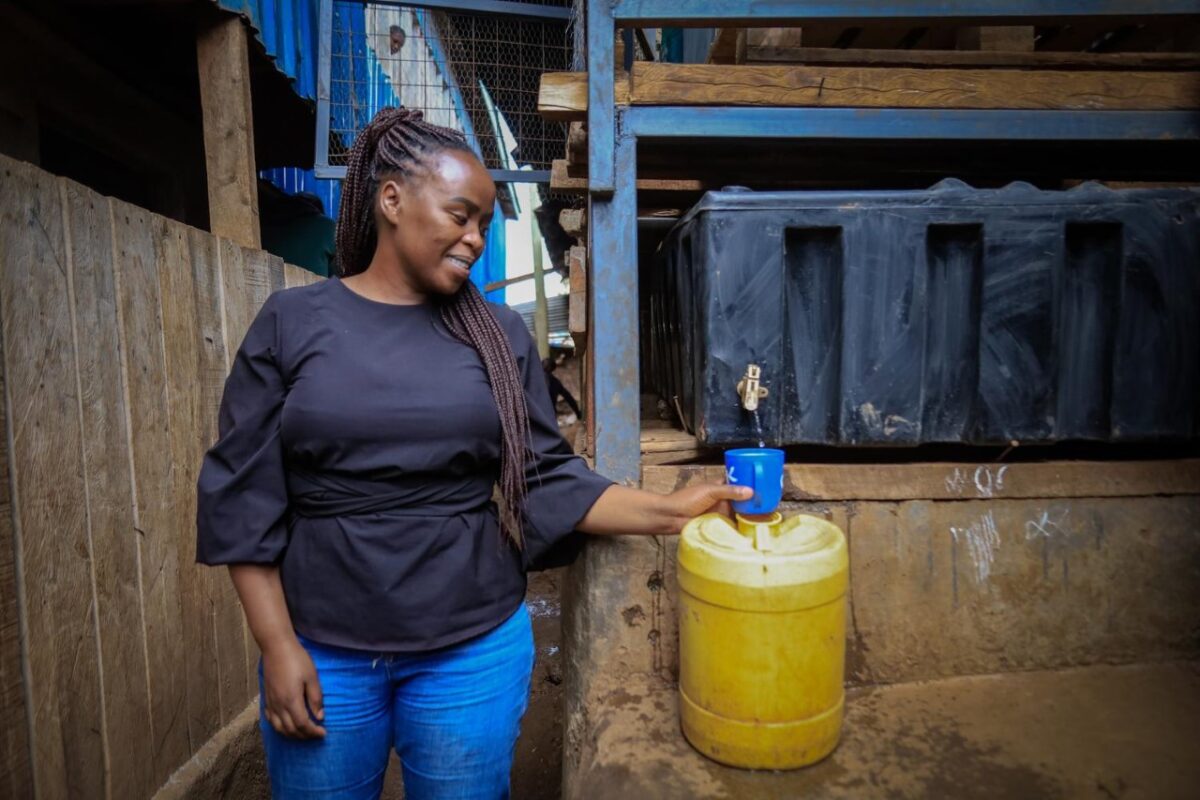 The sheltertech startup Majik Water co-Founder Beth Koigi demonstrates her startup's potable water technology in Kibera, an informal settlement in Nairobi, Kenya.
What was most successful in overcoming that challenge that might be useful for others going through similar challenges?
Habitat for Humanity's work with partners has been crucial to elevate sheltertech as an investment category with full buy-in from players, such as startups, investors, VCs, corporations and other partners. With the success of the ShelterTech accelerators, they  have been able to build a community connecting like-minded players who recognize the compound impact and potential of products and services that target affordable housing segments. They aim to continue working with partners across the housing value chain to support sheltertech SGBs. They have done this with organizations like Villgro in India and the Philippines as well as with Plug and Play in sub-Saharan Africa, and they are now committed to support and scale the ecosystem. That interest to join forces to tackle the global housing crisis from a different lens will bring new perspectives into sheltertech and better support SGBs in the industry.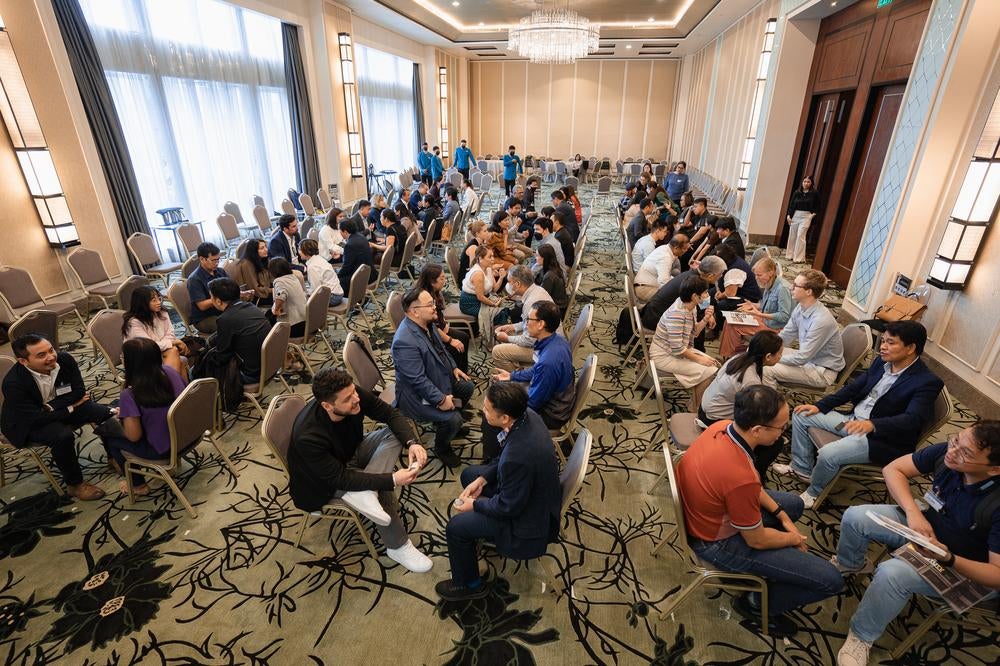 In January, 150 participants participated in speed networking at the conference Building a vibrant and investible sheltertech community in Southeast Asia, organized by Habitat for Humanity, Villgro Philippines, Plug and Play, Impact Pioneers Network, and Manila Angel Investors Network (MAIN). 
What resources would you recommend for others interested in climate work?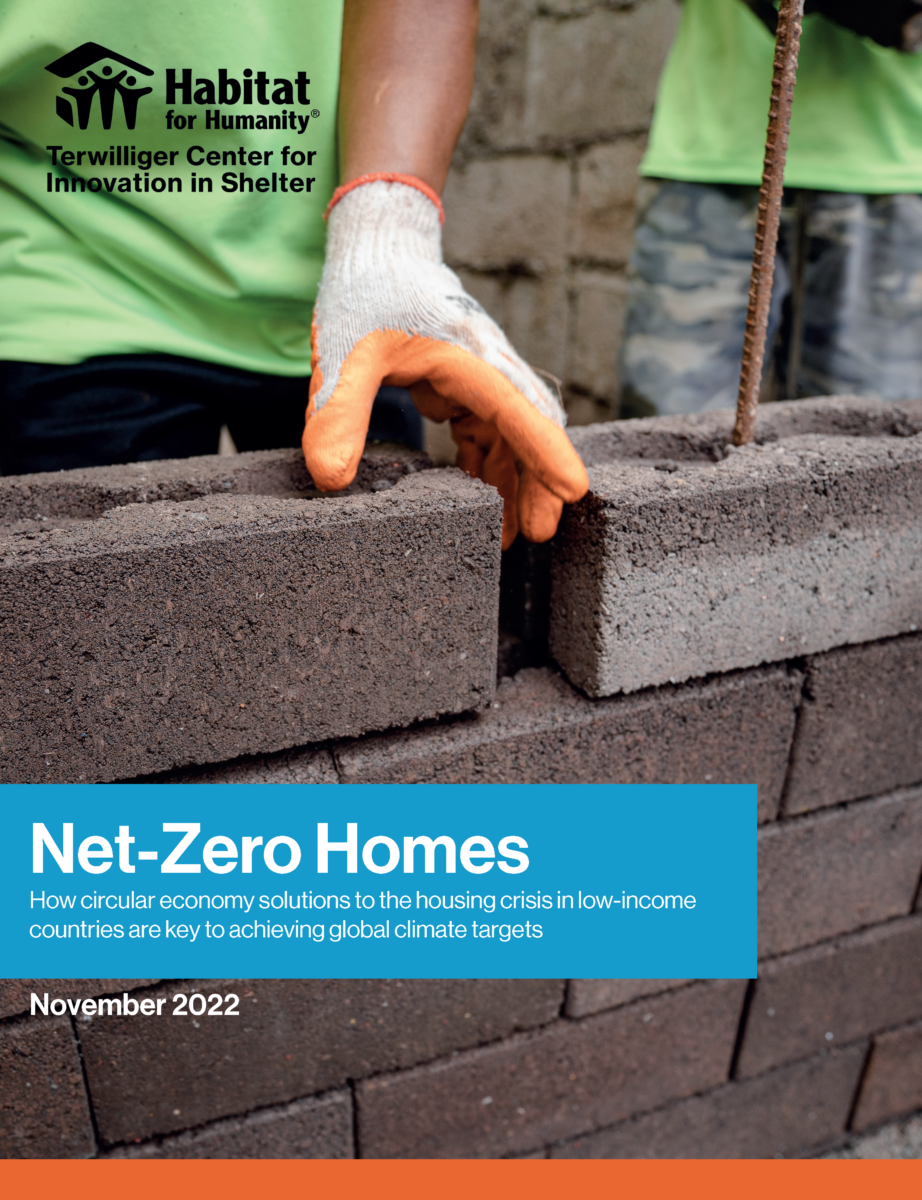 Sheltertech startups and scaleups are addressing the growing demand for decent and affordable housing across the entire value chain – comprising sectors such as materials, labor, finance, land, markets, water and sanitation, and energy – while also contributing to climate change adaptation. At the center of this ecosystem, startups and partners leverage housing solutions as drivers of economic growth and equity. To find out more and join sheltertech's ecosystem, contact Lizan Kuster or go to this website.  
We would like to thank for participating in our #SGBClimateChampions Campaign. Stay tuned for more opportunities to meet our climate SGBs and ESOs in this series in the next few weeks.