Power (of Entrepreneurship) in the Global South
We can achieve our goals for a world where the entrepreneurship ecosystem serves sustainable development by shifting power and amplifying voices from the Global South. Some reflections after the Annual Conference in Ghana. By Flora Bracco, ANDE Partnerships Manager.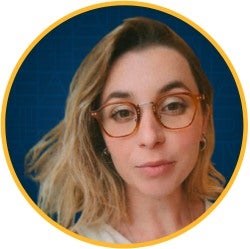 This year's Aspen Network of Development Entrepreneurs' Annual Conference had a very special energy to it, as it was held for the first time in the African continent, our global motherland. Of all possible places, the ANDE membership convened for three productive and collaborative days in Accra, Ghana, which has an additional layer of significance as it was the first country in Sub-Saharan Africa to regain independence from colonial rule.
Those of us working in the development sector know the power dynamics at play very well, so it is no surprise that our conference had a very special flavor this year. Having the Global South as the protagonist of our flagship convening just one week ahead of the high-level UNGA meeting marking the mid-point to the 2030 Agenda matters a great deal. 
Shifting the locus of power, elevating Global South voices, strengthening South-South cooperation, rethinking international development, engaging homegrown private sector partners and investors, and bringing together governments and practitioners. This is the way we can materialize our aspirations for a world where the entrepreneurship ecosystem is united and at the service of sustainable development in countries like Ghana, Brazil, South Africa, India, and so many others where entrepreneurs are driving positive change.
I feel so inspired by my colleagues and partners who came from around the world to share their learnings and discuss how we can accelerate action in the private sector to achieve the Sustainable Development Goals. In fact, about 72% of attendees registered to our conference came from outside of Ghana, making this a truly global event.
I am also very thankful for working with the amazing people on the ANDE team. I am particularly thankful to my colleague Em Ekong, ANDE's head for West Africa, for her amazing leadership and vision in putting this conference together. I feel honored and privileged to have worked by your side on this event!
Finally, a big thank you to our sponsors: IKEA Foundation ADA asbl United Nations ITC Shell LiveWIRE programme USAID Chemonics International Center for International Private Enterprise CGIAR Excellence in Agronomy Initiative FBIS Technologies LTD Habitat for Humanity International The Lemelson Foundation The Tony Elumelu Foundation ACDI/VOCA Development Bank Ghana Entrepreneurship To The Point Invest Salone Partners in Food Solutions PIND Foundation Access Bank Plc for your incredible support and commitment.
We will announce the 2024 ANDE Annual Conference location soon, so stay tuned for that! 
In the meantime, I hope to see you all in Rio de Janeiro on October 23-24 for our Global Metrics from the Ground Up Conference.
Medaase, Ghana!
A previous version of this article was originally published on LinkedIn
DISCLAIMER. The opinions expressed in this article are those of the author. They are free, individual interpretations and ideas related to ANDE's mission but do not purport to reflect the views of ANDE or its members.