Looking Back on the 2022 Metrics from the Ground Up Conference
Looking Back on the 2022 Metrics from the Ground Up Conference
In November 2022, ANDE was excited to host its first in-person Metrics from the Ground Up conference in 3 years in Bangkok, Thailand. This year, we welcomed nearly 60 participants from 42 organizations and around 10 countries! We enjoyed 6 workshops, 11 break-out sessions, 1 trivia quiz, 2 plenary panel sessions, 2 networking sessions, and lots of fantastic food. See the full agenda here.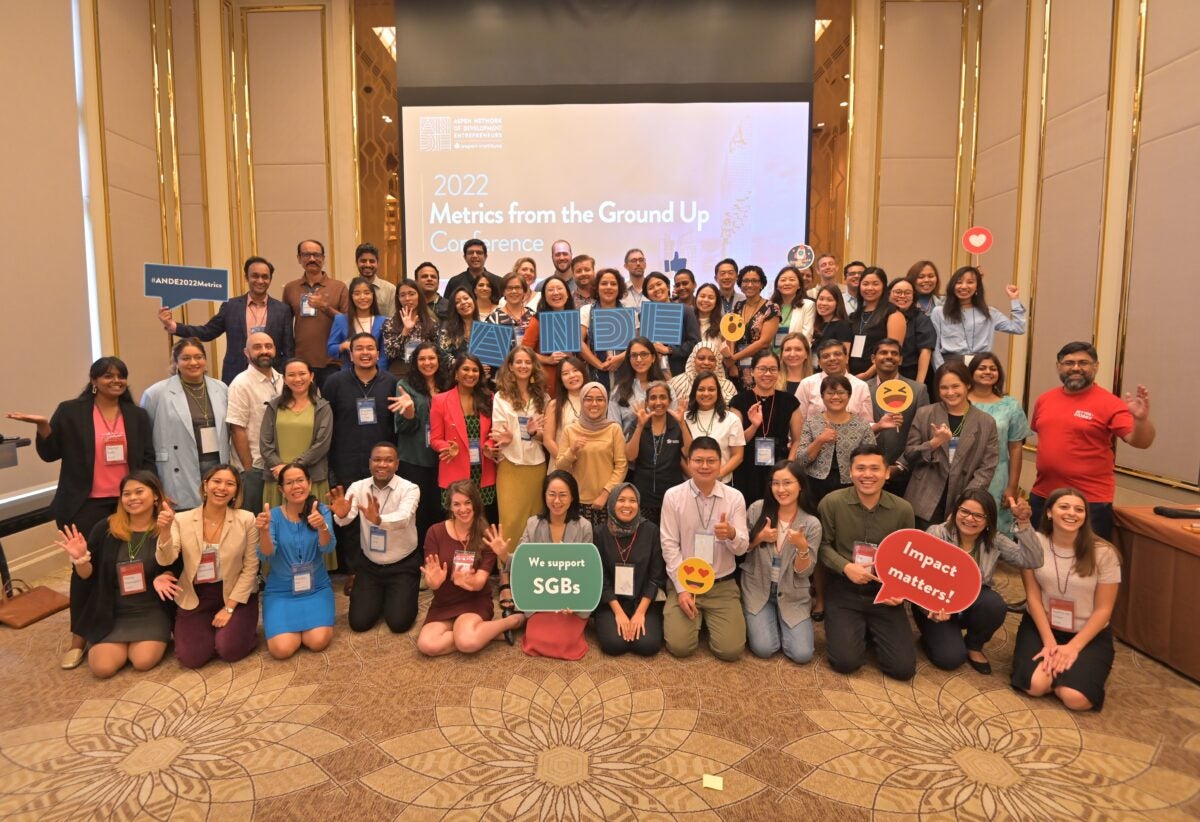 Measurement is about more than just accountability. When impact metrics are integrated with financial and operational metrics they can help organizations develop better products and services, make better investment decisions, and become more efficient in achieving impact. And when evaluations support a collective learning agenda rather than just a single project, they build knowledge for the entire sector. We thoroughly enjoyed discussing all things Impact Measurement and Management (IMM) and have greatly appreciated everyone's contributions of relevant knowledge and professional experience.
Attendee Recap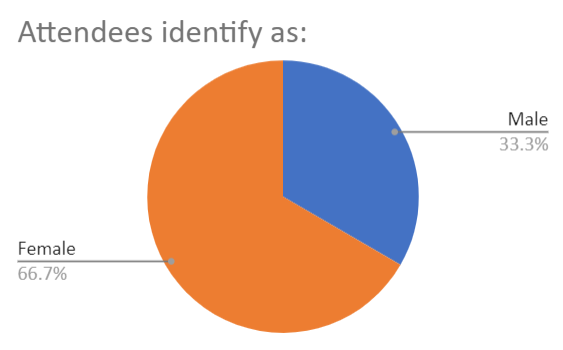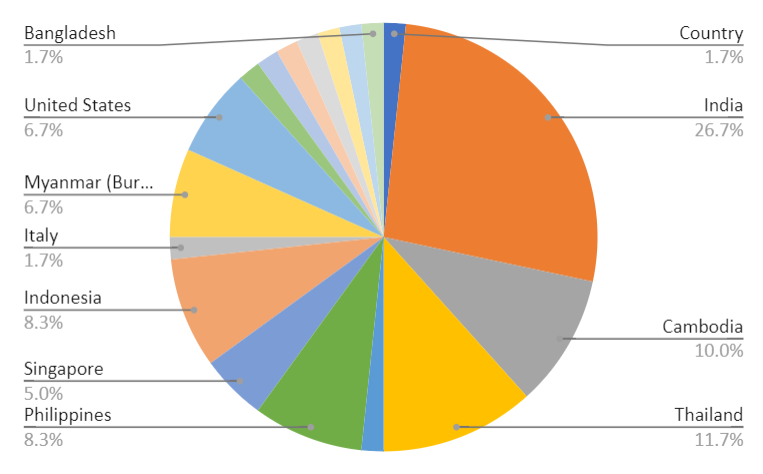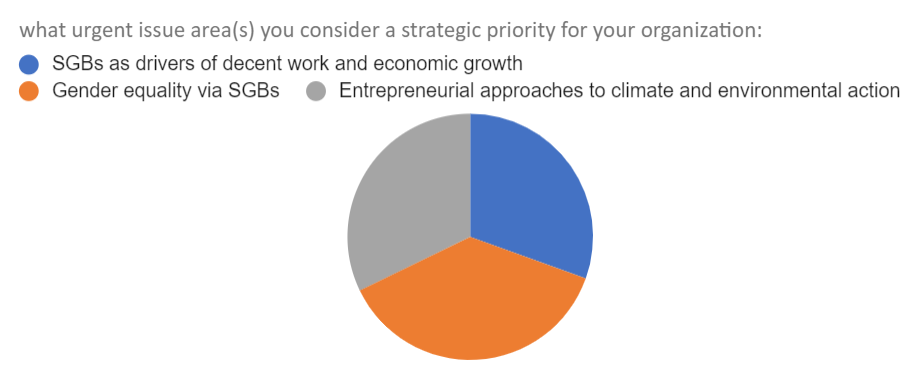 Highlights of the 2022 ANDE Metrics from the Ground Up Conference
Opening Remarks
ANDE India's Chapter Head Sucharita Kamath kicked off this year's conference by giving an overview of ANDE's work and our commitment to supporting the growth of Small and Growing Businesses (SGBs). She also thanked our sponsors the Australian Department of Foreign Affairs and Trade (DFAT) and the Tipping Point Fund on Impact Investing (TPF). The opening remarks included a video message from Madeleine Plocki, Private Finance for Climate and Development at DFAT. A special thank you to ANDE East and Southeast Asia (ESEA) Program Associate Nancy Iteeyaporn for being the MC for this conference.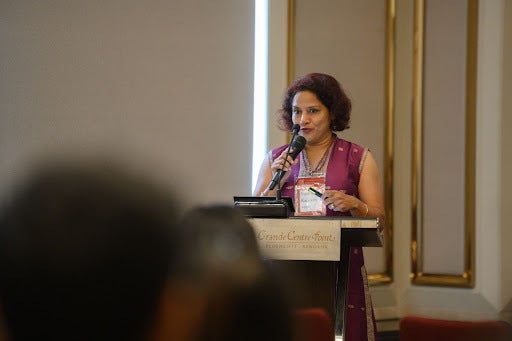 Climate Metrics Trivia
ANDE's Senior Impact Analyst Mallory St.Claire and ANDE India's Program Associate Saipriya Salla encouraged some friendly competition during the Climate Metrics Trivia. Using mentimeter, the participants had to answer 15 multiple choice questions based on the "Measuring the Impact of Climate Small and Growing Business" (2022) report by the ANDE research team and Climate Collective. Congratulations to our trivia winners who have won some iconic prizes from a local SGB.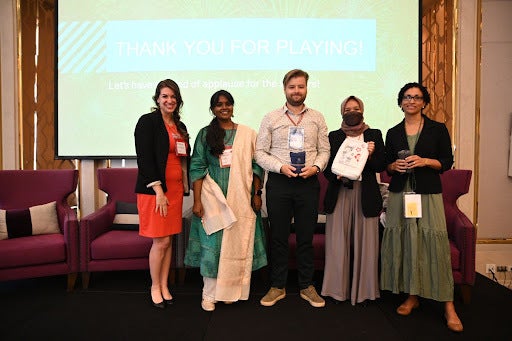 Opening Plenary Panel: Diversity, Equity and Inclusion (DEI) and Gender in IMM
The opening plenary panel brought to light diversity, equity, and inclusion considerations in IMM. Moderated by Mallory St.Claire, the panelists Afua Sarkodie (Dalberg), Nivisha Shah (New Energy Nexus), Rowena Reyes (Sweef Capital) and Jenaan Lilani (Villgro Innovations Foundation) discussed issues not only related to gender-lens and gender related measurement, but also other areas of equity and inclusion that need to be addressed and advanced in the IMM community.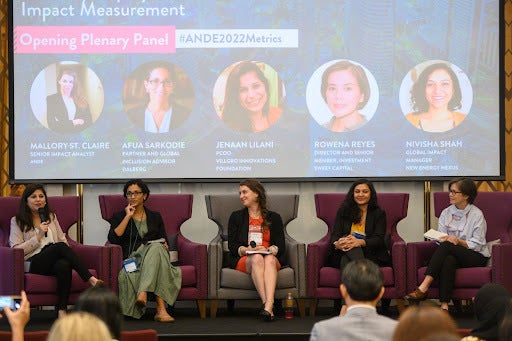 Workshops and Break-Out Sessions
ANDE members and partners gave presentations, led discussions and organized activities on topics ranging from gender-lens in Monitoring, Education and Learning (MEL), climate metrics, storytelling for impact, measuring decent work, outcome mapping and much more.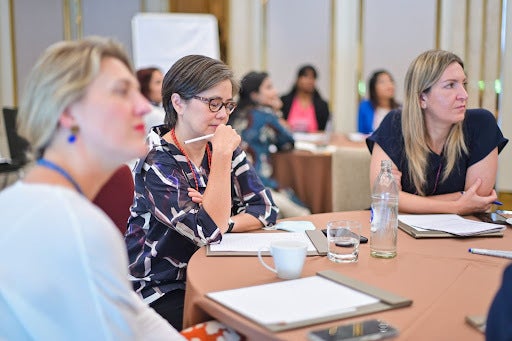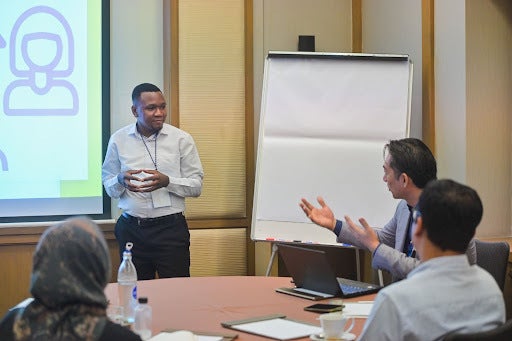 Networking Reception and Speed Networking Session 
There are always plenty of opportunities to meet and connect with key ecosystem players at ANDE events, and this year's conference was no exception. Participants enjoyed the great conversation and delicious food at our networking reception. We also hosted a speed networking session to start off day 2 – a classic ANDE favorite!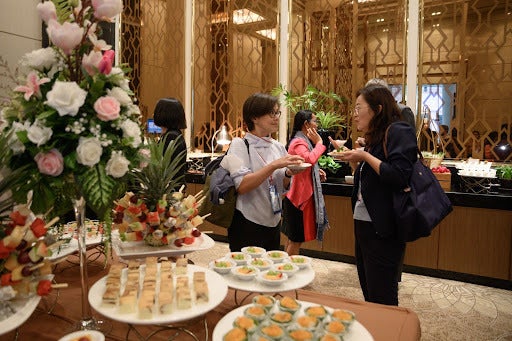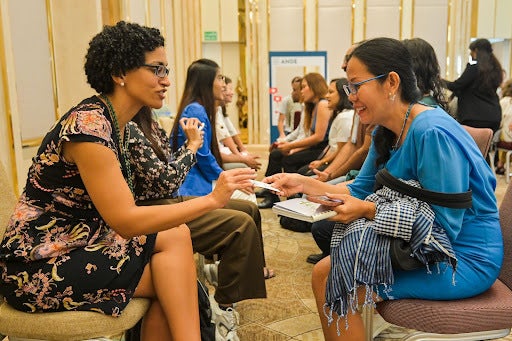 Closing Fireside Chat: Moving forward – Future of IMM
To wrap up the conference, Mallory discusses the next steps moving forward with Bobbymon George (Sattva Consulting), Jana Svedova (FMO) and Minhaz Anwar (BetterStories Limited). We reflected on what we learned, discussed areas of future innovation, and highlighted areas that need further work, attention, and resources.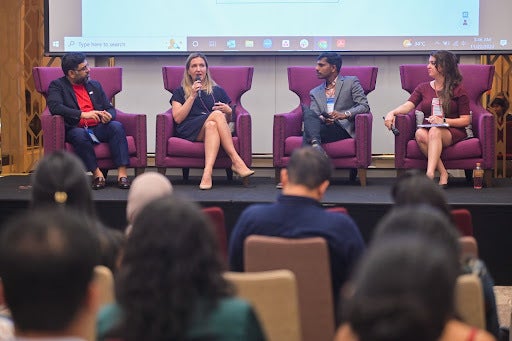 Announcing our Whova Social Savvy Superstar Winners 
Throughout the conference, we hosted a competition on our events app Whova. The most social users were awarded for their support, engagement and enthusiasm. Congratulations to the winners! 
If you have any photos you of your own you would like to share, don't forget to use the hashtag #ANDE2022Metrics.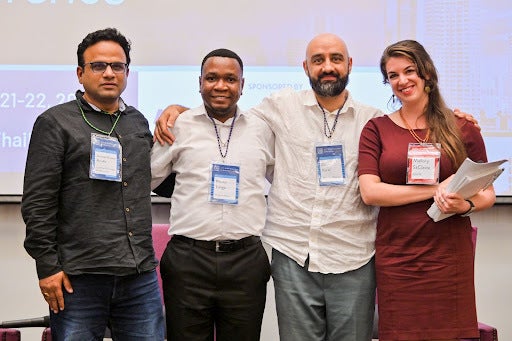 We would like to say a heartfelt thank you to all our sponsors, outreach partners and attendees. See you next year!