Back to London: the 2023 Members' Meeting
ANDE's London Member Meeting brought together experts and thought leaders to address key challenges in small business development. From reducing the gender financing gap to bridging the climate capital gap, the event showcased innovative solutions and emphasized the importance of collaboration. Excitement builds for the upcoming Annual Conference in Accra, Ghana.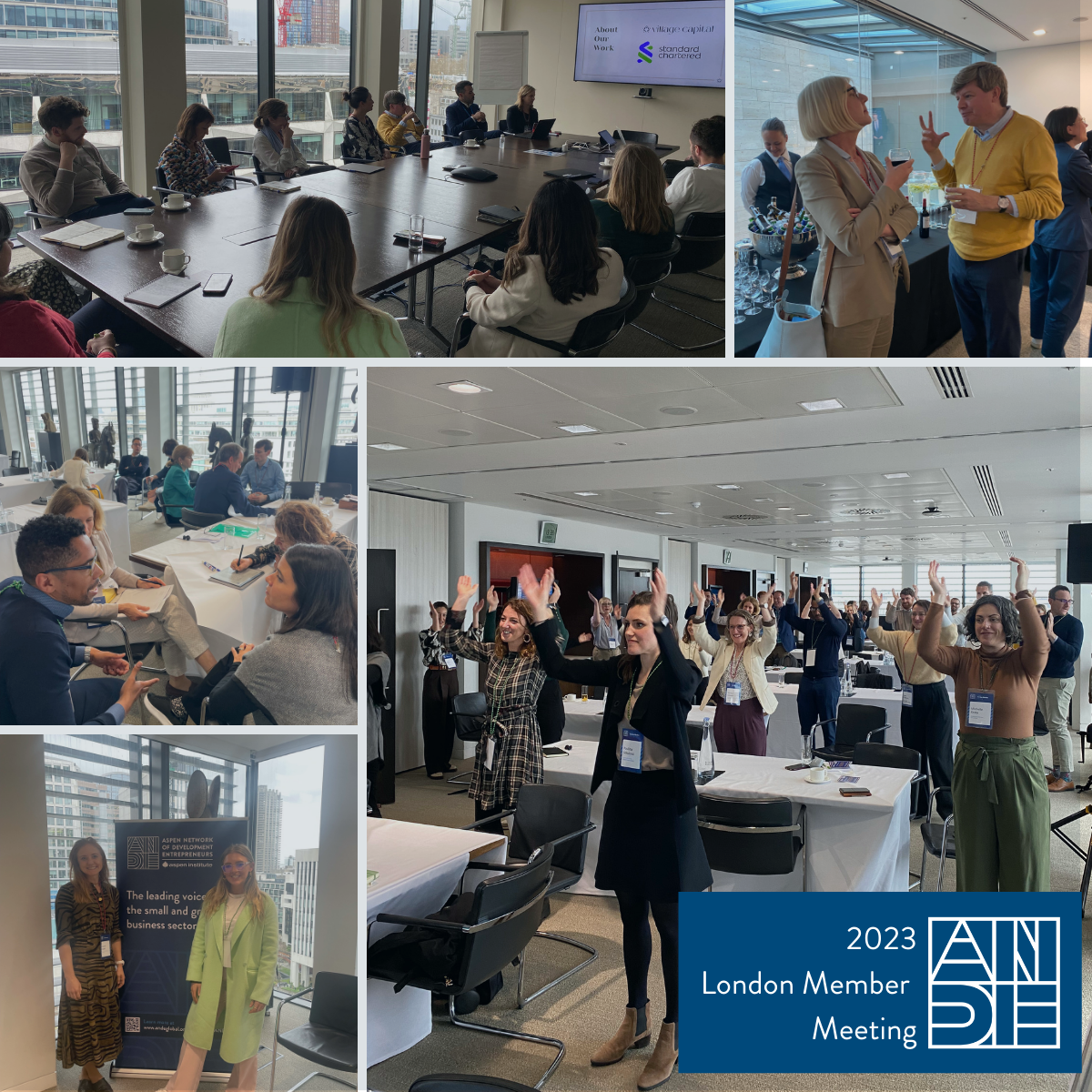 Reflecting on the vibrant and intellectually stimulating London Member Meeting held in April, it becomes clear that the event was a resounding success. Coordinated alongside the Skoll World Forum, this gathering was made possible by the generous support of Standard Chartered Bank, with Neil Fleming, their Director of Financial Inclusion, playing the role of host.
The event's centerpiece was the plenary on emerging trends in donor support for SGB market building. Jessica Stewart from Creative Metier moderated an engaging discussion focused on the ever-evolving landscape of the international small business development ecosystem. 
Notably, it delved into the persistent challenge known as the "missing middle," the finance gap that small and growing businesses encounter during their mid to late stages of growth.
A group of well-informed panelists, backed by the latest evidence-based approaches, provided valuable insights and strategies for funders to tackle this finance gap. 
Nicholas Colloff from the Argidius Foundation underscored the significance of formalization and its direct link to creating decent jobs. Moreover, the discussion shed light on the crucial role of localization and how funders can actively contribute to its realization, benefiting the entire ecosystem.
Decent work and Support for Young Founders
Beyond the plenary, breakout sessions allowed participants to dive deeper into specific topics of interest. In a session that explored responsible business approaches through decent work, attendees had the opportunity to familiarize themselves with Youth Business International's Decent Work Training. 
For most, listening to insights from the initiative's research, design, piloting, and global rollout was an illuminating source of inspiration. Participants also shared their experiences and approaches to investing in decent work principles while collectively exploring the opportunities and challenges they have encountered.
Another fascinating breakout session focused on Upaya's Dignified Jobs Index for "Accelerating Efforts to Increase Job Quality and Quantity in Emerging Markets." While some participants expressed concerns about the potential complexity of the index, there was great enthusiasm and recognition of the merits of developing a tool that highlights ranges rather than absolutes. 
This approach encourages continuous improvement rather than binary judgments. The session emphasized investors' crucial role in driving action and stressed the importance of establishing standards at a regulatory level.
Systems Innovation
How do we allocate capital to reduce the gender financing gap? This question sparked a session with discussions on actionable steps to bridge the gender financing gap. It became evident that there needs to be a fundamental shift in the existing structures and incentives within the development ecosystem. 
Financial institutions, especially the large ones, were identified as influential players capable of mainstreaming financing options for women by highlighting their commercial viability rather than perceiving them solely as charitable endeavors. 
Interactive polling revealed that risk perception and patriarchy are the most significant factors contributing to the gender financing gap for participant members. Nevertheless, there was an overall optimistic outlook, with 90% considering it one of their top three challenges.
The "Urgent Ways to Bridge the Climate Capital Gap in Emerging Markets" session explored the pivotal role played by the ANDE community in mapping out the functions of catalytic capital and entrepreneur support organizations. 
This session showcased visionary entrepreneurs working on breakthrough technologies, innovative business models, and effective climate adaptation solutions. Examples included adaptive agriculture innovations, inclusive fintech solutions for climate risk management, and climate-smart technologies such as flood data analytics platforms and sustainable supply chain solutions. 
A key to the success of these products was the tailored approach, a process and distribution model that put women at the center, given their disproportionate vulnerability to climate change.
Missing pipelines
What are the best practices in climate-related investments and the keys to their success? To build a climate investment pipeline, the participant's conversation led to identifying the following seven crucial elements:
Stakeholder collaboration.

Seamless technical support for investees.

A bottom-up approach.

Flexible capital.

Transparent lender procedures.

Business assistance for climate enterprises.

And market mechanisms to reduce methane emissions.
When the focus turned to building a gender-inclusive pipeline, a unique opportunity emerged for investors interested in building agribusinesses. For agri-business development is paramount to offer customized and expandable support, integrating gender considerations into pre or post-investment business development services. 
During the event, participants discussed concrete measures investors can implement to promote gender inclusivity. They considered available resources, capacity, and desired outcomes when suggesting these steps.
Learning while expanding business networks
The essence of ANDE events is to connect professionals and experts dedicated to supporting small and growing businesses in developing economies to strengthen local entrepreneurial ecosystems.
The passion and energy generated during the London Member Meeting create anticipation for conversations that will continue and evolve at the upcoming Annual Conference in Accra, Ghana, this September. The ultimate event shaping the future of small and growing businesses and making a meaningful impact on the global stage.
---
B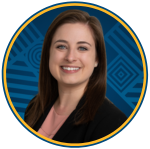 y Kate Clowes
ANDE Global Events Manager