Closing the gap in well-being between males and females is as much a part of development as is reducing income poverty. Greater gender equality also enhances economic efficiency and improves other development outcomes.
ANDE East and Southeast Asia started our #GenderGems campaign to showcase key actors working to support women's entrepreneurship last year and again this year to explore how these amazing organizations across Southeast Asia embrace and incorporate a gender lens into their work.
Throughout Women Entrepreneurship Week (October 17-22 2022), we post our members' highlights on our LinkedIn, Facebook and Instagram.
Building better business. Designing impactful solutions. (re)imagining the future. This is what their community of impact-driven entrepreneurs, creators, innovators and intrapreneurs do; taking action – today – to create a better tomorrow for people and planet.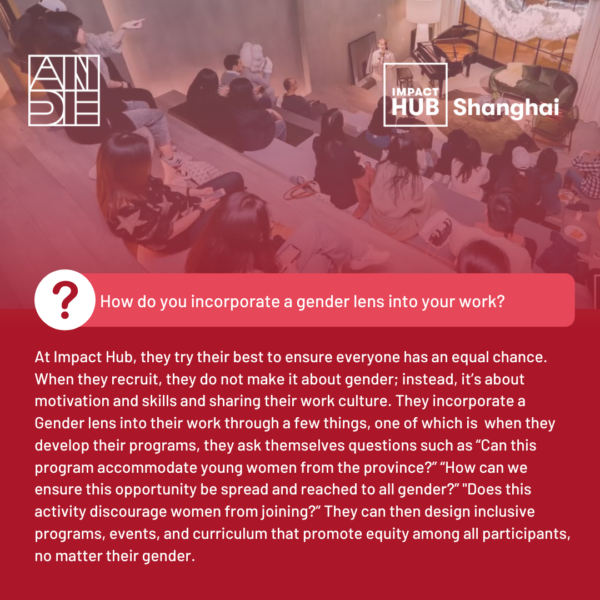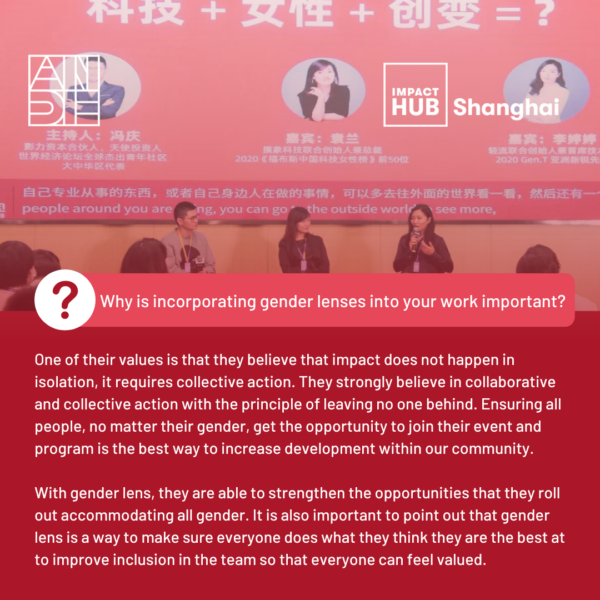 Manila Angel Investors Network (MAIN) 
MAIN is the largest committed private investors network in the Philippines that was formed to support the country's startup ecosystem by connecting investors with promising early-stage companies. Apart from providing capital funding, it also mentors entrepreneurs, provides expertise support, and opens networking opportunities. This innovative startup ecosystem will benefit both MAIN members' portfolio and overall growth of Filipino startups.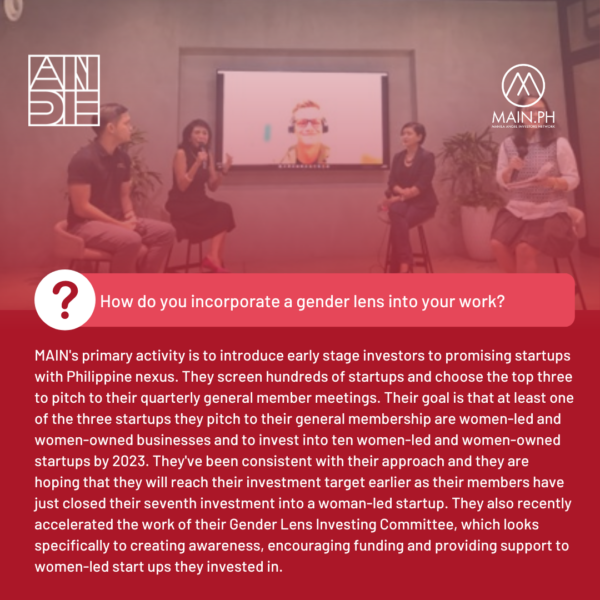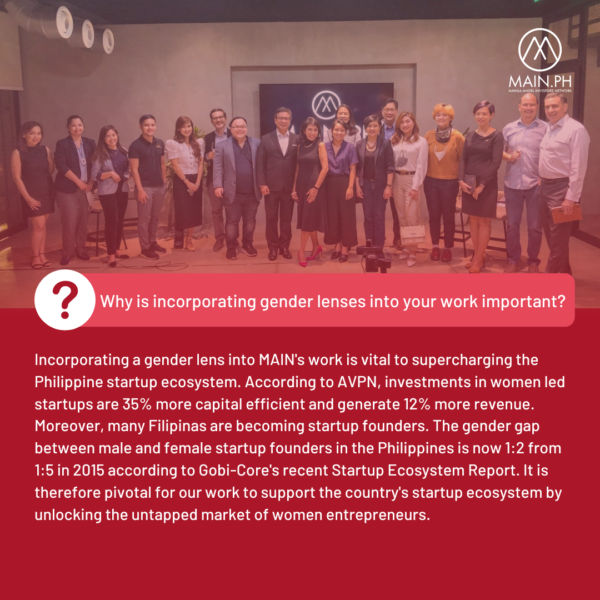 International Development Enterprises (iDE)
iDE is a global team of 1,200 changemakers coming from diverse backgrounds within international development and the private sector. What they all have in common is the belief that one entrepreneur can change their community and millions can change the world. We believe that everyone has the ability to increase their livelihoods and build long-term resilience by their own accord. They may just need training or connections to suppliers and customers.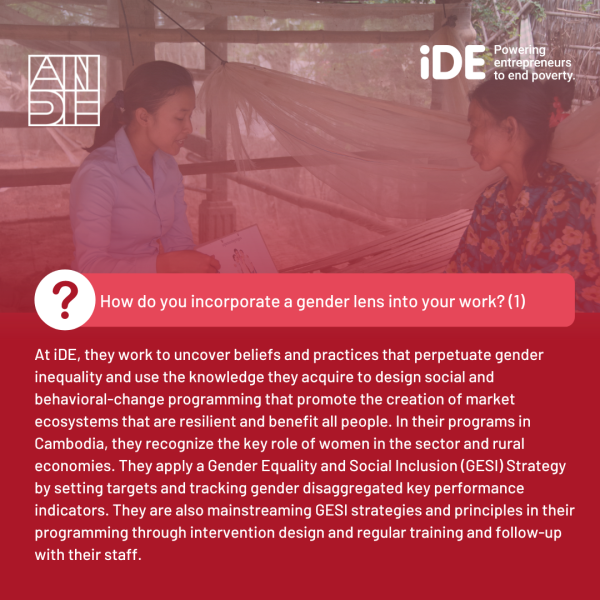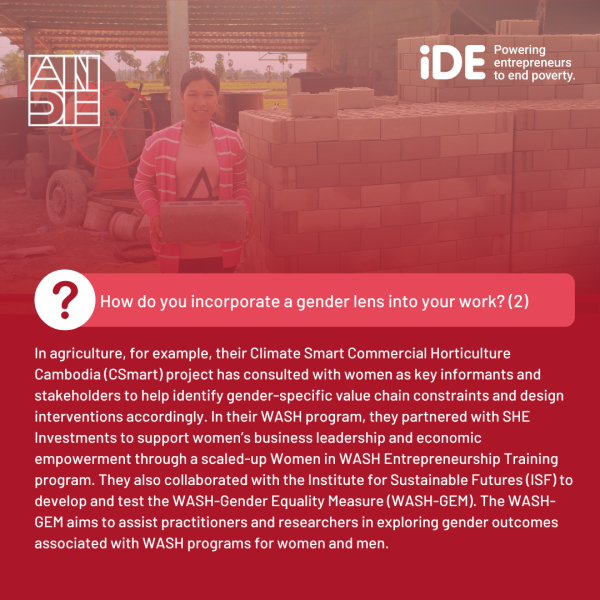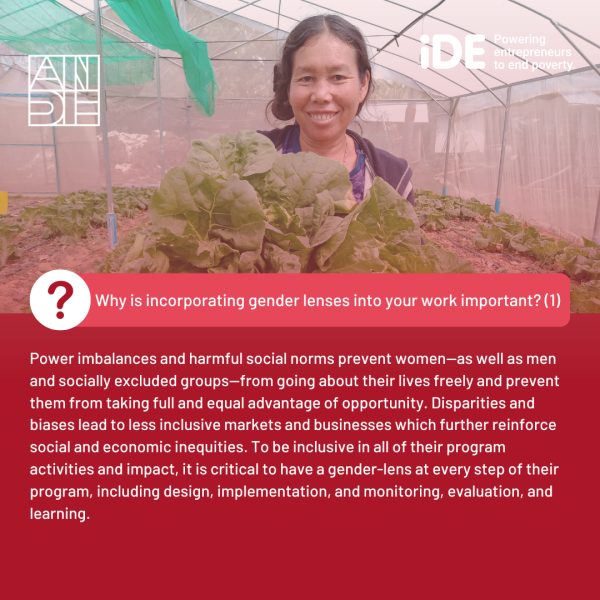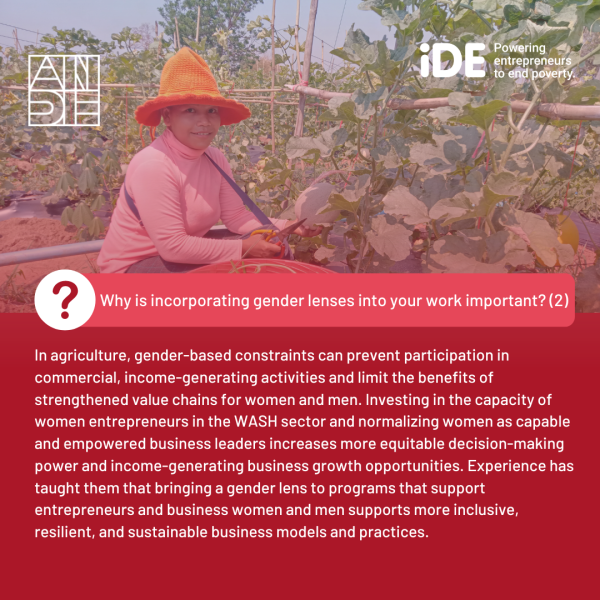 Sasakawa Peace Foundation (SPF)
They leverage the unique freedom our status as a private foundation grants us to explore innovative solutions and approaches for addressing a wide range of issues facing the world today in partnership with a diverse community of both domestic and international collaborators.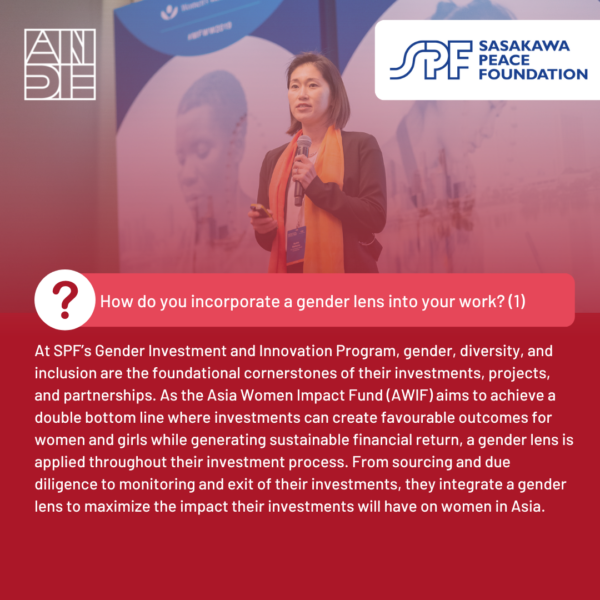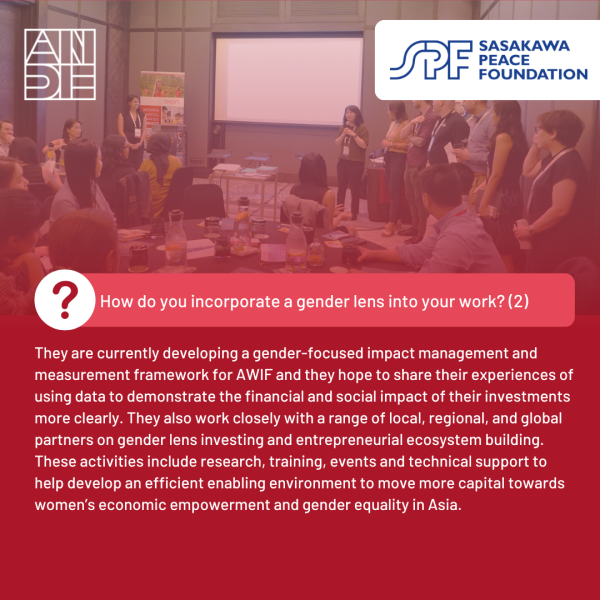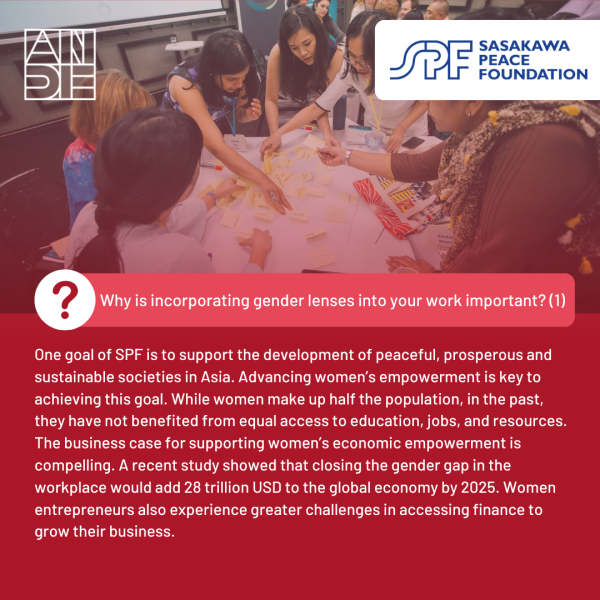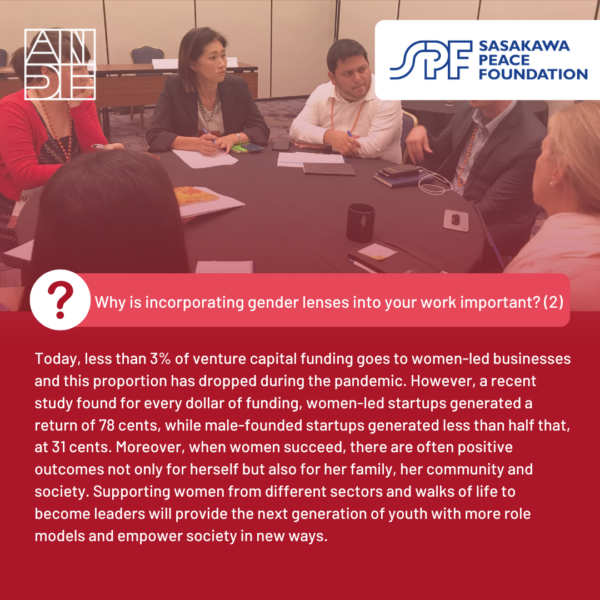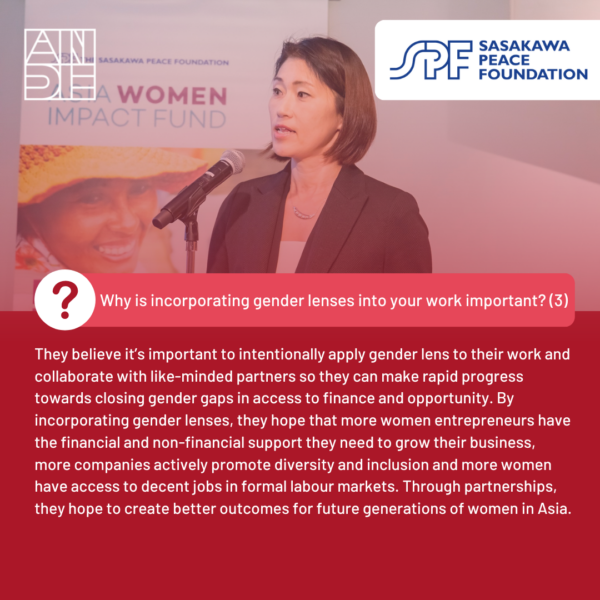 Center for International Private Enterprise (CIPE)
CIPE was founded on the principle that economic freedom and political freedom are linked. A strong private sector needs a flourishing democracy to work – and vice-versa. Their work centers on building strong democratic institutions to create an enabling environment for business and entrepreneurship to flourish.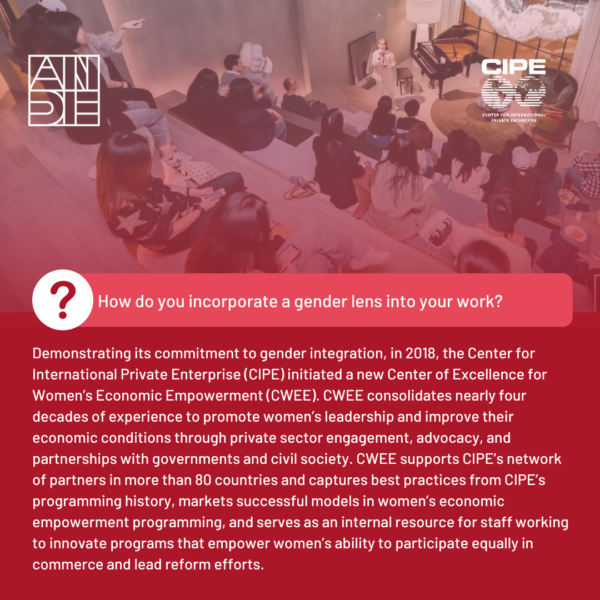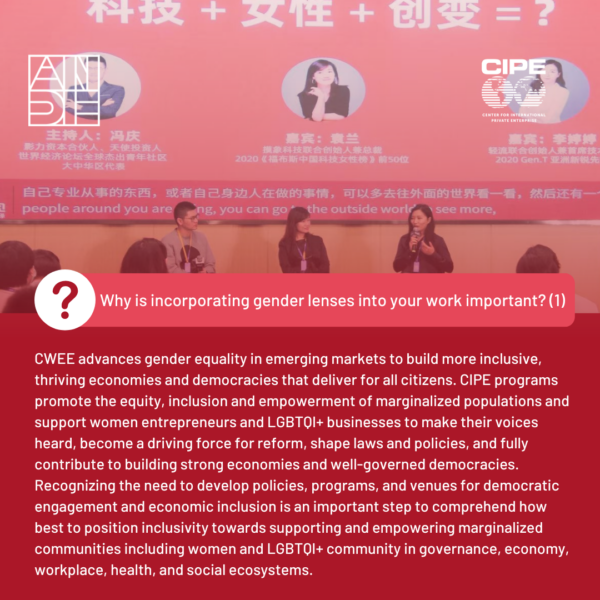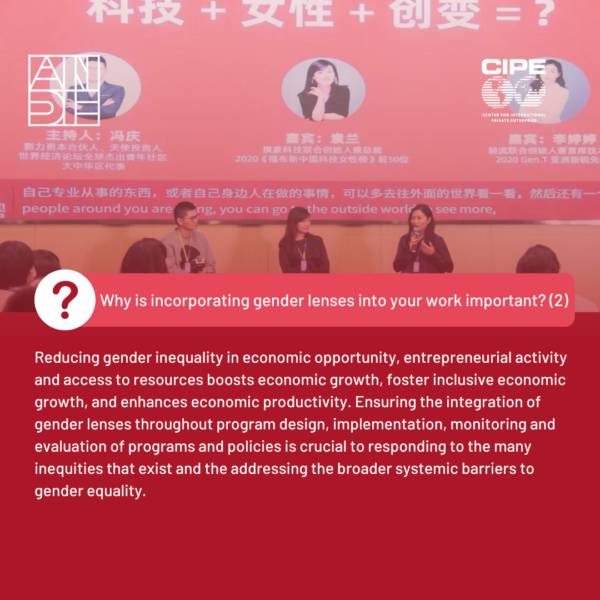 Impact Hub Taipei establishes a unique ecosystem of social innovation in Taiwan‭. They work with governments‭, ‬corporates and social innovation organizations to catalyze positive change‭, ‬create measurable and scalable impact and achieve the United Nations Sustainable Development Goals‭ (‬SDGs‭) ‬together‭.‬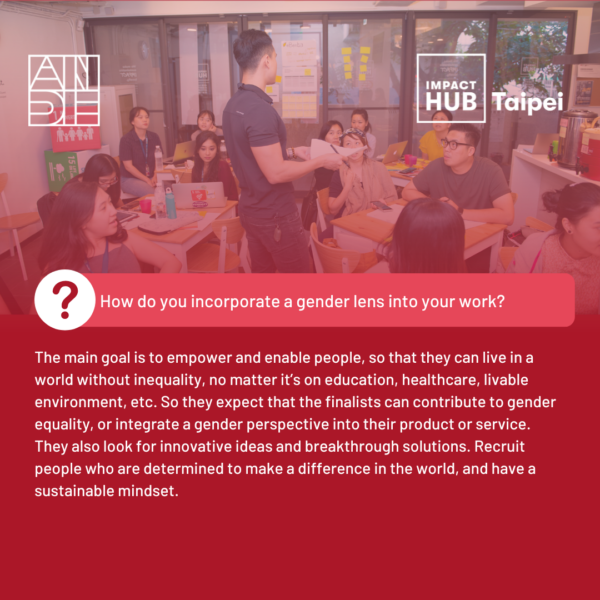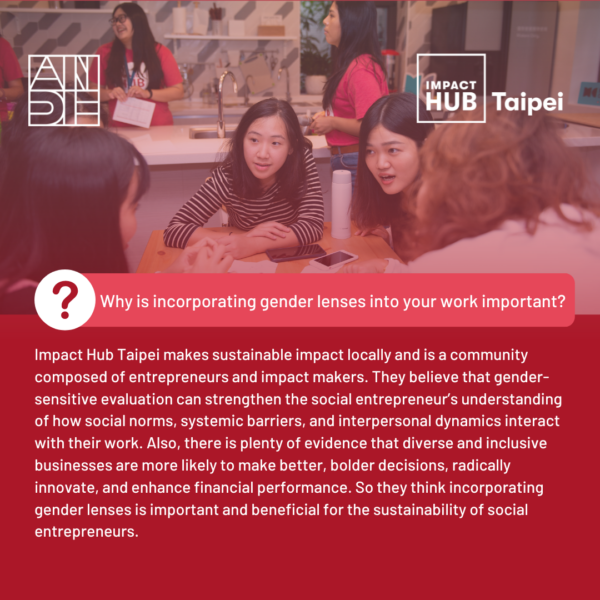 Mercy Corps is a global team of humanitarians working together on the front lines of today's biggest crises to create a future of possibility, where everyone can prosper. Their mission: to alleviate suffering, poverty, and oppression by helping people build secure, productive, and just communities.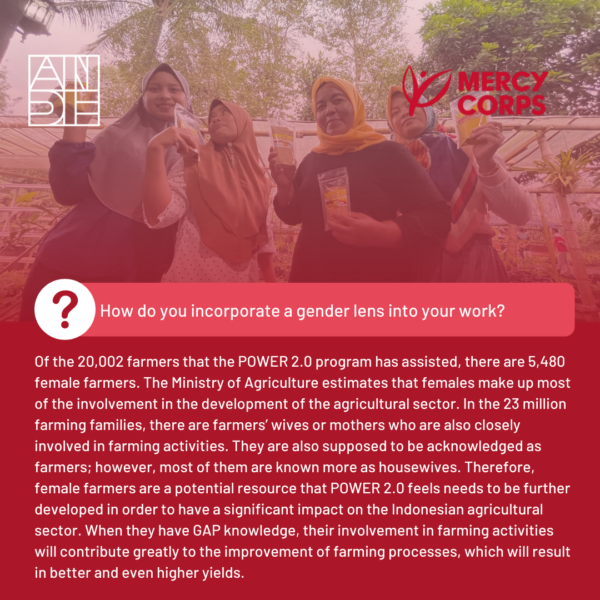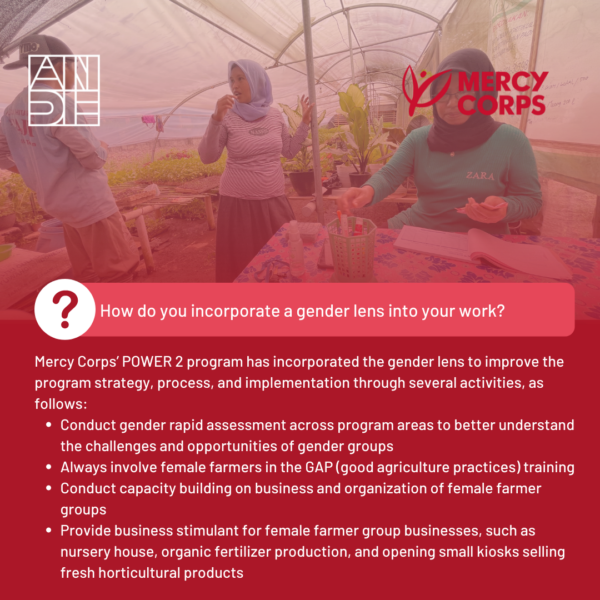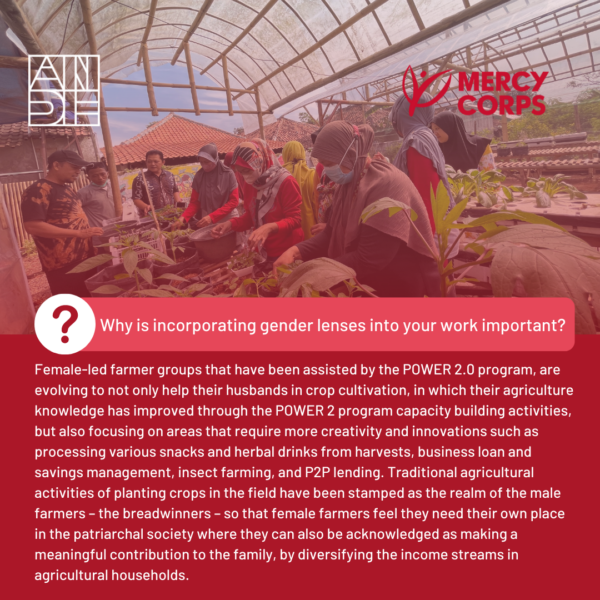 Palladium is in the business of making the world a better place, and they believe that collaborative models and systemic approaches are the way to achieve progress and success. It is no longer enough to pursue social progress or commercial growth. In fact, they do not believe you can have one without the other. When you have both, that is what they call "Positive Impact".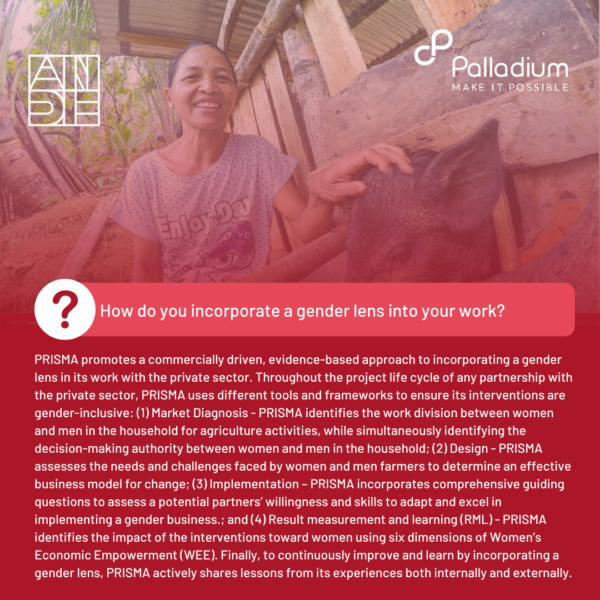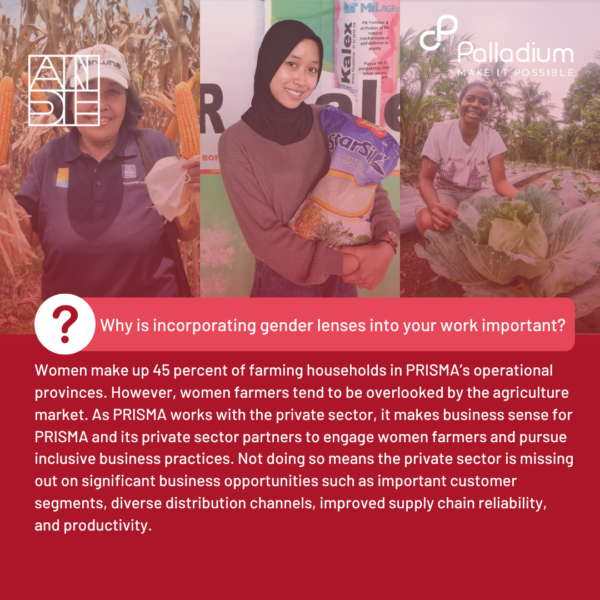 Insitor is the first impact fund manager to set up operations in Southeast Asia, and a pioneer investor in India and Pakistan. They focus on the long-term development of the countries where we operate. They maintain a proactive approach to sourcing and invest their time and skills in partnering with founders, incubators, and ecosystem programs.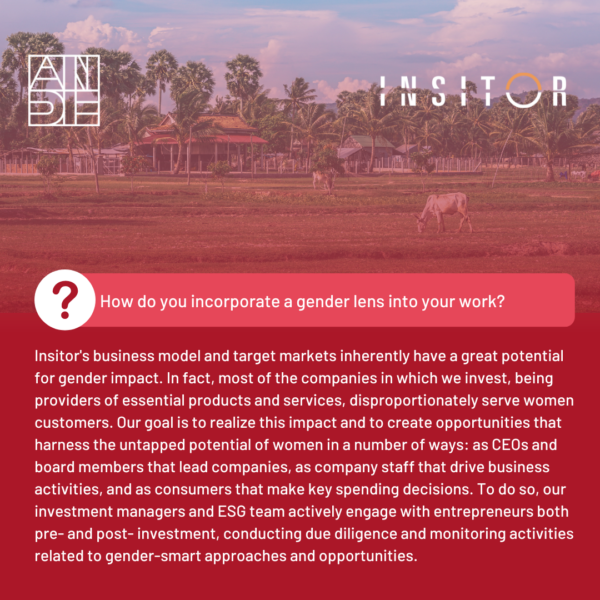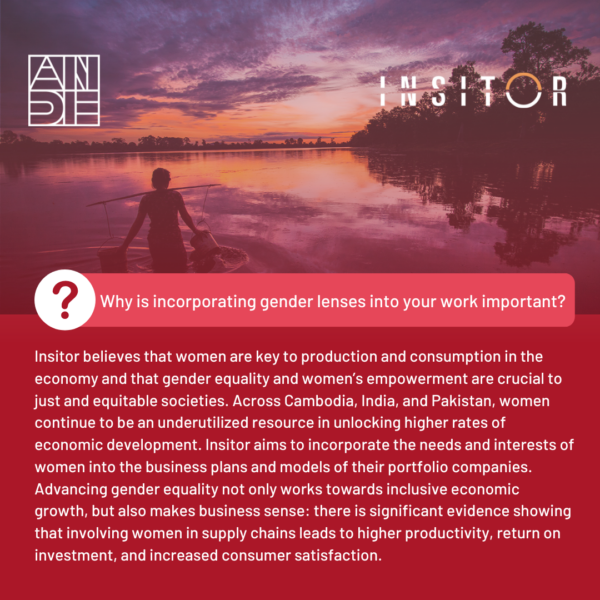 We would like to thank everyone for being part of our #GenderGems series. We looking forward to seeing your future work in gender lens investing.