New dawn for the township economy: In search of innovative and effective ways to strengthen the township economy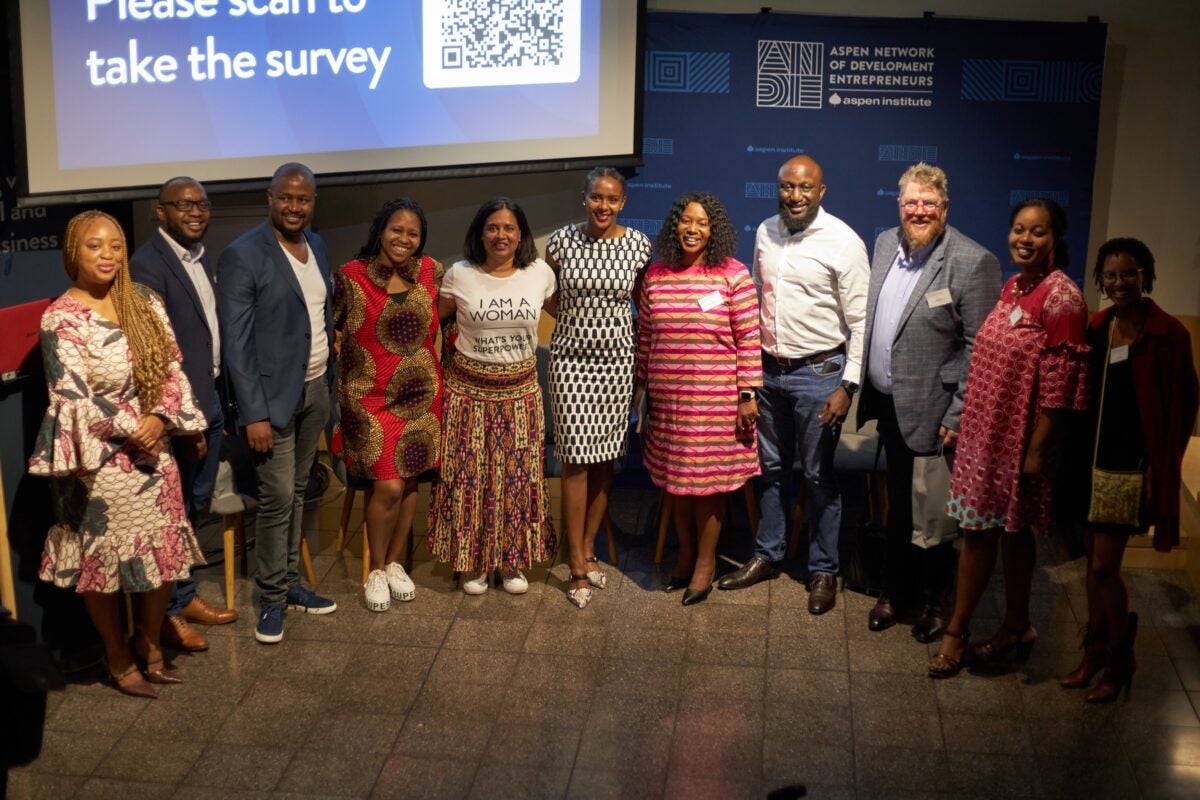 Addressing gaps in township entrepreneurial support ecosystems is crucial to developing a resilient local and national economy. The Aspen Network of Development Entrepreneurs (ANDE)'s Entrepreneurial Ecosystem Snapshot: Township Economies in South Africa report, published in November 2021 and supported by the Walmart Foundation, indicates that township entrepreneurs create jobs and stimulate economic growth. However, how to best support township businesses that tend to be micro-sized and necessity-based is not well studied. For these reasons, ANDE continues on its mandate to facilitate engagements with ecosystem actors in townships with the support from the Walmart Foundation and hosted its first learning lab on the 21st of April and will organize the next engagements in the Western Cape on the 26th May and Eastern Cape on the 30th June.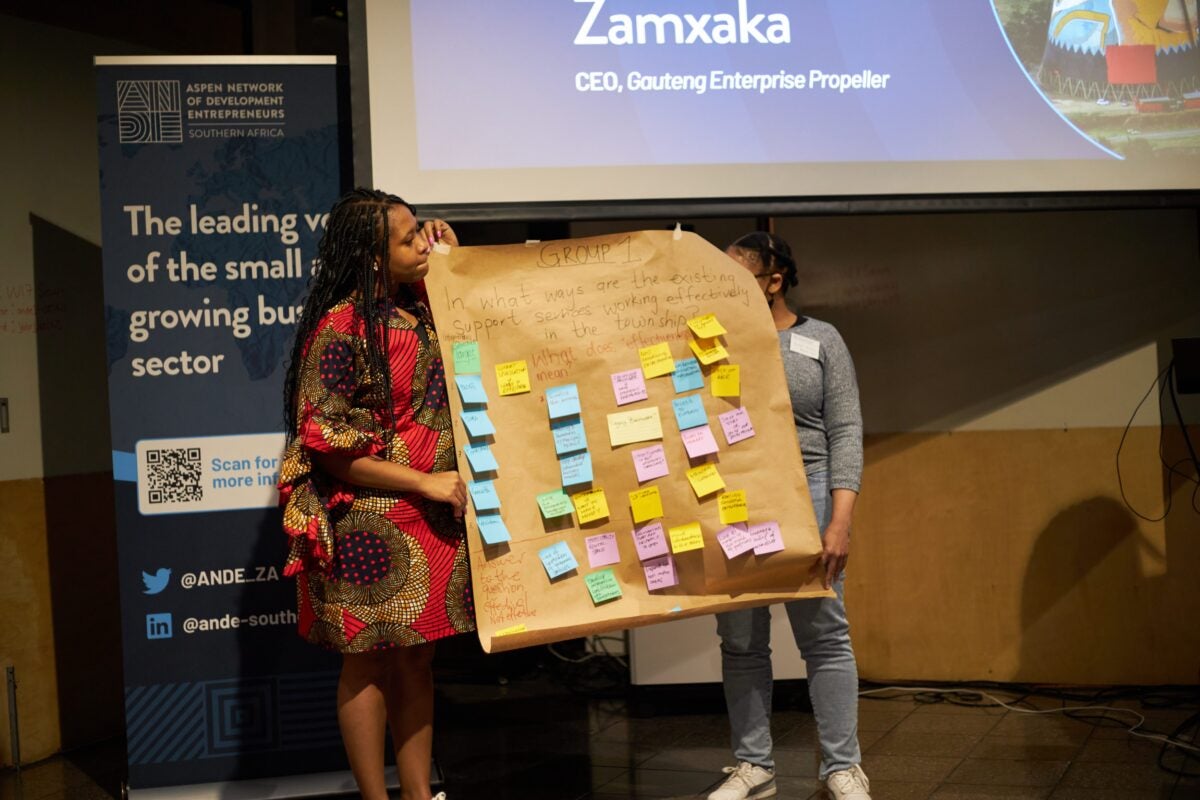 The learning labs provide a venue for dialoguing the root causes of various barriers facing township entrepreneurs, such as access to mainstream economic activity, and a solution-driven and sharing space tailored to the lived experiences of township entrepreneurs by focusing on the socio-economic context of townships and directly interacting with entrepreneurs in the ecosystem. ANDE, in collaboration with Huruma Bantfu welcomed the township economy ecosystem actors, including capacity development service providers, development finance institutions (DFIs), academia, and small and growing businesses (SGBs) at the kick-off learning lab series. Huruma Bantfu, a growing and youth-owned SGB, together with ANDE successfully executed the township entrepreneurial ecosystem learning lab. Both founders of Huruma Bantfu – Sandile Tshabalala and Mbali Khumalo– grew up in townships and, thus, understand the nuances of the socio-economic contexts, entrepreneurial culture, and barriers to accessing capital markets that township entrepreneurs encounter.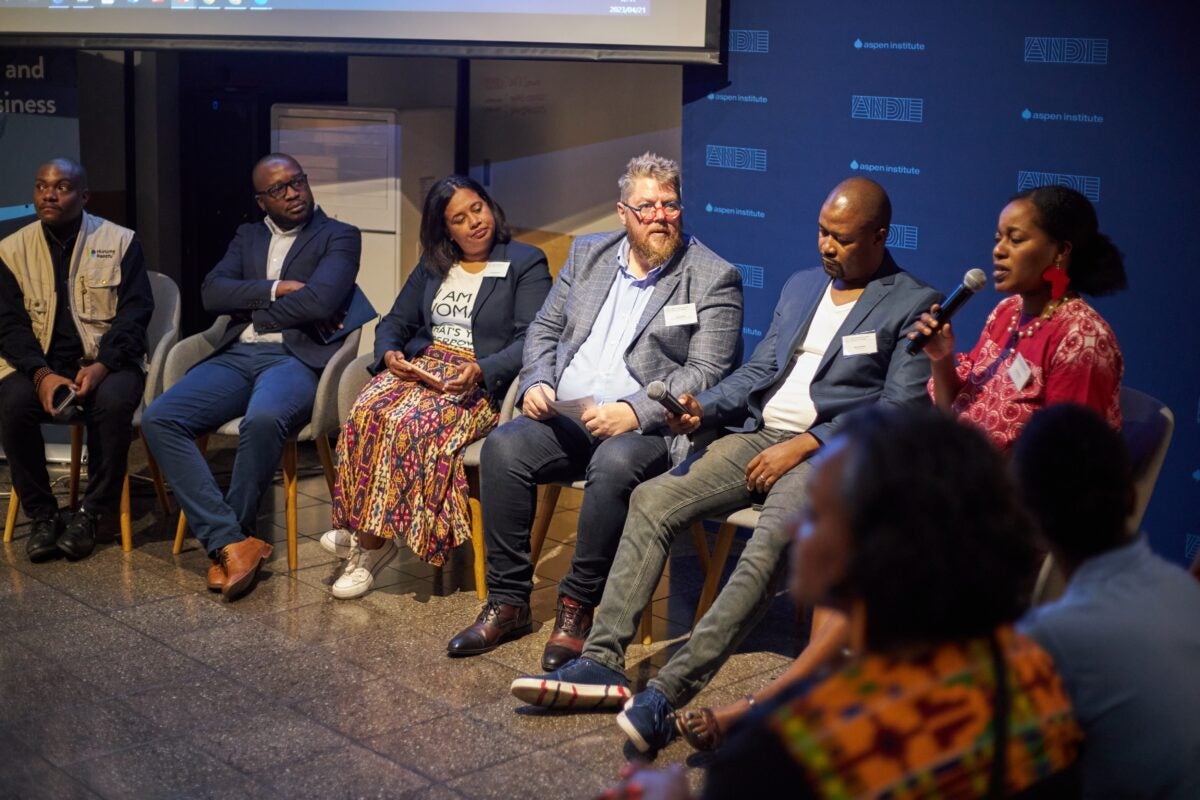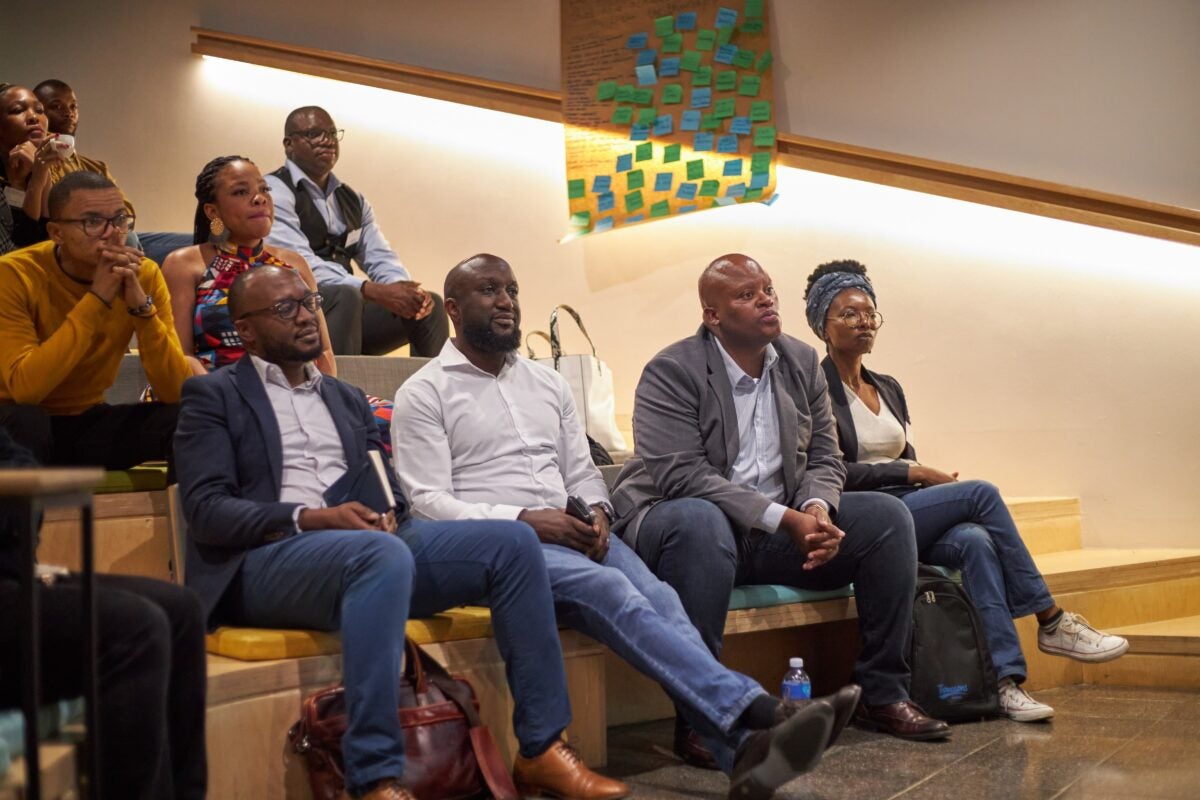 The learning lab programme featured a keynote address by Saki Zamxaka, who is the CEO of the Gauteng Enterprise Propeller (GEP) and provided highlights on the framework of the GEP and funding opportunities for township SGBs. The keynote address was followed by moderated breakaway sessions, where the attendees explored existing business models and financial and non-financial entrepreneurial support interventions, and their effectiveness, zooming into successful and unsuccessful ones. Key touchpoints in the session are as follows:
Quality of jobs created
Potential of profit margins and growth
Compliance and its impact on productivity and attracting funding
Legislative frameworks supporting the sector – policy examples that create an enabling environment for growth
Creating effective engagements within the sector to sponsor and endorse beneficiary-centred solutions
Potential for mentorship programmes from key industry players to help create legacy businesses
There is no doubt that the township entrepreneurship landscape is overflowing with talent and innovative solutions about everyday challenges that plague the ecosystem. However, the challenges many businesses face implicate the institutional infrastructure, which should provide pathways for businesses to growth. Therefore, strengthening the township economy requires a collaborative effort from the private and the public sector. Gauteng local government has already shown a clear commitment to support by adopting the Township Economic Development Act – a blueprint on how to support and fund the township economy at the State of the Province address, and by being the first province in the learning lab series of engagements.
–
About ANDE
The Aspen Network of Development Entrepreneurs (ANDE) is a global network of organisations that propel entrepreneurship in developing economies. ANDE members provide critical financial, educational, and business support services to small and growing businesses (SGBs) based on the conviction that SGBs create jobs, stimulate long-term economic growth, and produce environmental and social benefits. As the leading global voice of the SGB sector, ANDE believes that SGBs are a powerful, yet underleveraged tool in addressing social and environmental challenges. ANDE is part of the Aspen Institute, a global non-profit organisation committed to realizing a free, just, and equitable society.
About ANDE's partnership with Walmart
ANDE's partnership with the Walmart Foundation commenced in 2019 when both organizations embarked on a journey with a joint mandate to support sustainable and inclusive SGBs in South Africa. Over the past three years, ANDE, through the programme of supporting SGBs based in developing economies, has managed to expand and create a robust ecosystem of entrepreneurs in South African communities – this would not be possible without the unwavering support of the Walmart Foundation. Interventions included a combination of applied research in the form of an Entrepreneurial Ecosystem Snapshot of Township Economies in South Africa, direct capacity-building support through Technical Assistance (TA) Facility, Impact Measurement Learning Labs, as well as ecosystem coordination through the engagement of key ecosystem stakeholders in the private and public sectors.