How to Close the Finance Gap for Women Entrepreneurs in the Global South
Throughout the past decade, conversational data points around gender-lens investing have emerged. The world economy could gain up to 28 trillion USD in annual global GDP by eliminating the global financing gap that exists between men and women. Businesses founded by women deliver twice as much per dollar invested than those founded by men. According to the World Bank, women-owned microenterprises and small and medium enterprises face a $1.7 trillion shortfall in access to finance worldwide. The International Finance Corporation has estimated that 63% – 69% of women-owned small and medium enterprises in developing economies are either unserved or underserved by financial institutions – this equates to a credit gap as high as $320 billion.
While the data points are extensive and appear to abundantly prove the case for investing in women, the evidence is not fully translating to demonstrable action. With ANDE's Gender Equality Initiative, funded through USAID's Gender Equality and Women's Empowerment Hub, we were keen to go beyond these traditional data points and cultivate a space for candid conversation around the challenges that exist in the ecosystem and potential solutions in the pipeline. ANDE created a space for intermediaries, asset managers, and all stakeholders alike to share learnings with one another and encourage sustainable impact strategies. 
Throughout the past year, ANDE convened several learning communities across its eight chapters focusing on the issue of women's access – or lack thereof – to capital. Unsurprisingly, we found that women-led businesses across the growth spectrum experience struggle with gaining access to finance. In India, women-founded micro and small urban enterprises are dramatically underfunded as compared to their male counterparts. Amongst many reasons, minimal self-confidence and underdeveloped leadership skills pose significant barriers to women's access to finance. Beginning in India and East and Southeast Asia, ANDE's chapters brought Bopinc to share their project under the Advancing Women's Empowerment Fund. Their pilot accelerator program, WE Ignite, aimed to increase the number of investment-ready, female-led SGBs in Myanmar. Bopinc's accelerator hosted an outreach webinar, deployed a gender-smart assessment tool, and offered needs-based entrepreneurship coaching.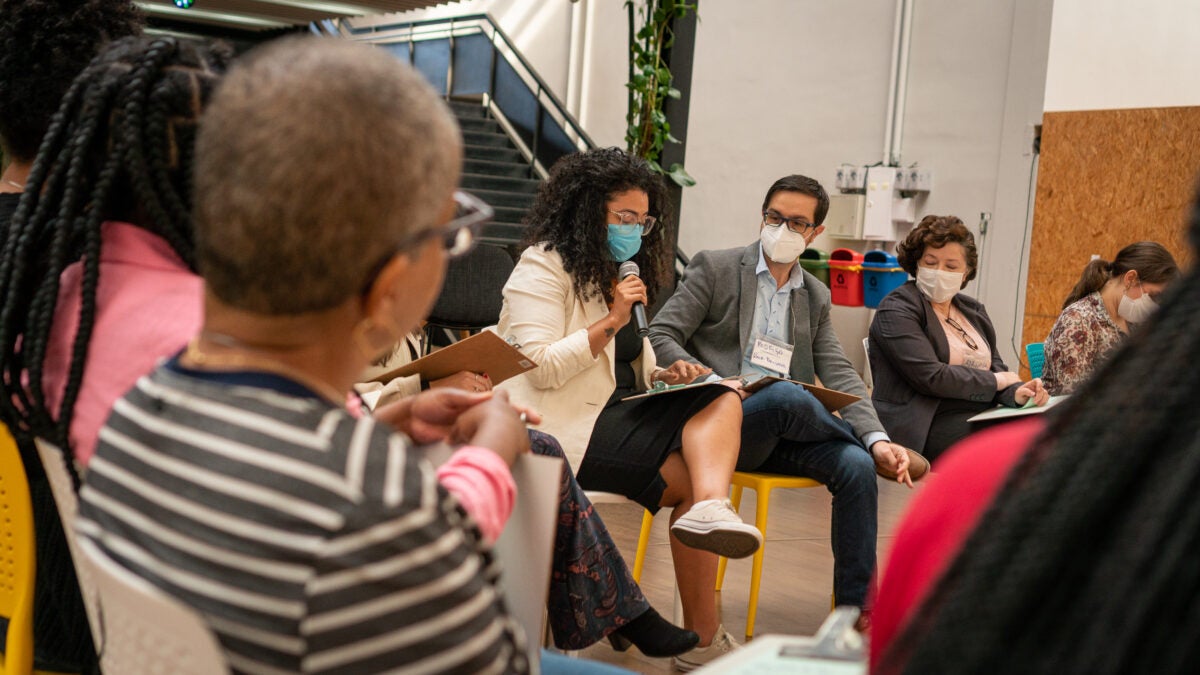 The access to finance gap persists throughout the world, even amidst countries that rank highly in gender equality indicators. In 2022, South Africa had an overall gender gap index score of 0.78, ranking 20th out of 146 countries globally – and yet, the lack of accessible finance remains a barrier to growth for local women-led businesses. ANDE's South Africa chapter convened with the East and West Africa Chapters to bring forward a partner who is tackling this financing gap. Ashesi University has developed African Women Amplified (AWA), a tool to provide a platform for unique financing opportunities to reach women-led businesses. The tool will host a directory of investors (including angels, venture capital firms, accelerators, etc.) who have a specific gender mandate within their investment thesis.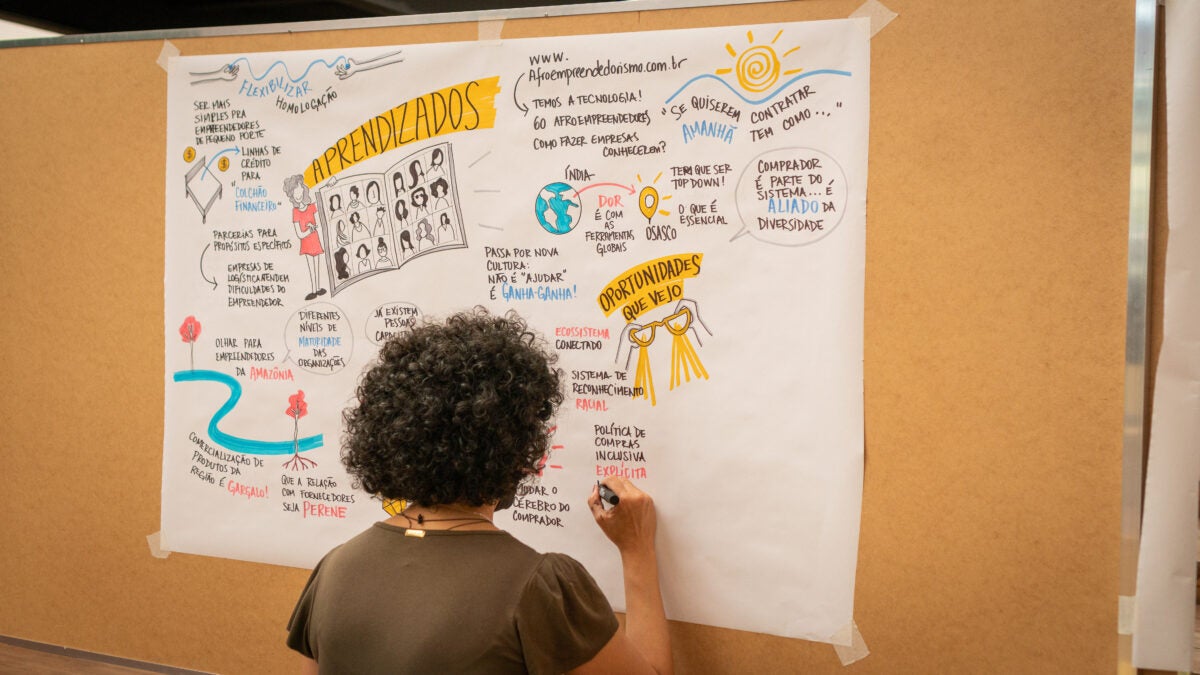 While increasing women's access to capital is a crucial step in reducing the gender gap, work needs to be done on the investor side. FUNDES led a learning community in Latin America to dive into these issues. Latin America has the highest percentage of female entrepreneurs globally, with 62% of MSMEs in Latin America led by women. They focused on reducing the gender gap in investments caused by the unconscious biases of investors. Within their learning community, they concluded that financial institutions need to make public-facing commitments to allocate a substantive percentage of financial services and investments to women to sustainably close the gender gap. 
Globally, intermediaries and investors are developing numerous strategies to minimize the gender gap that persists across all regions and sectors. ANDE's learning communities provide unique opportunities for our partners, members, and regional players to share their work which is specifically tailored to the needs of their immediate communities – with the hope that these are the solutions that will drive forward a sustainable, locally-led change.