Start Date
October 23, 2023
End Date
October 24, 2023
Location
Rio de Janeiro, Brazil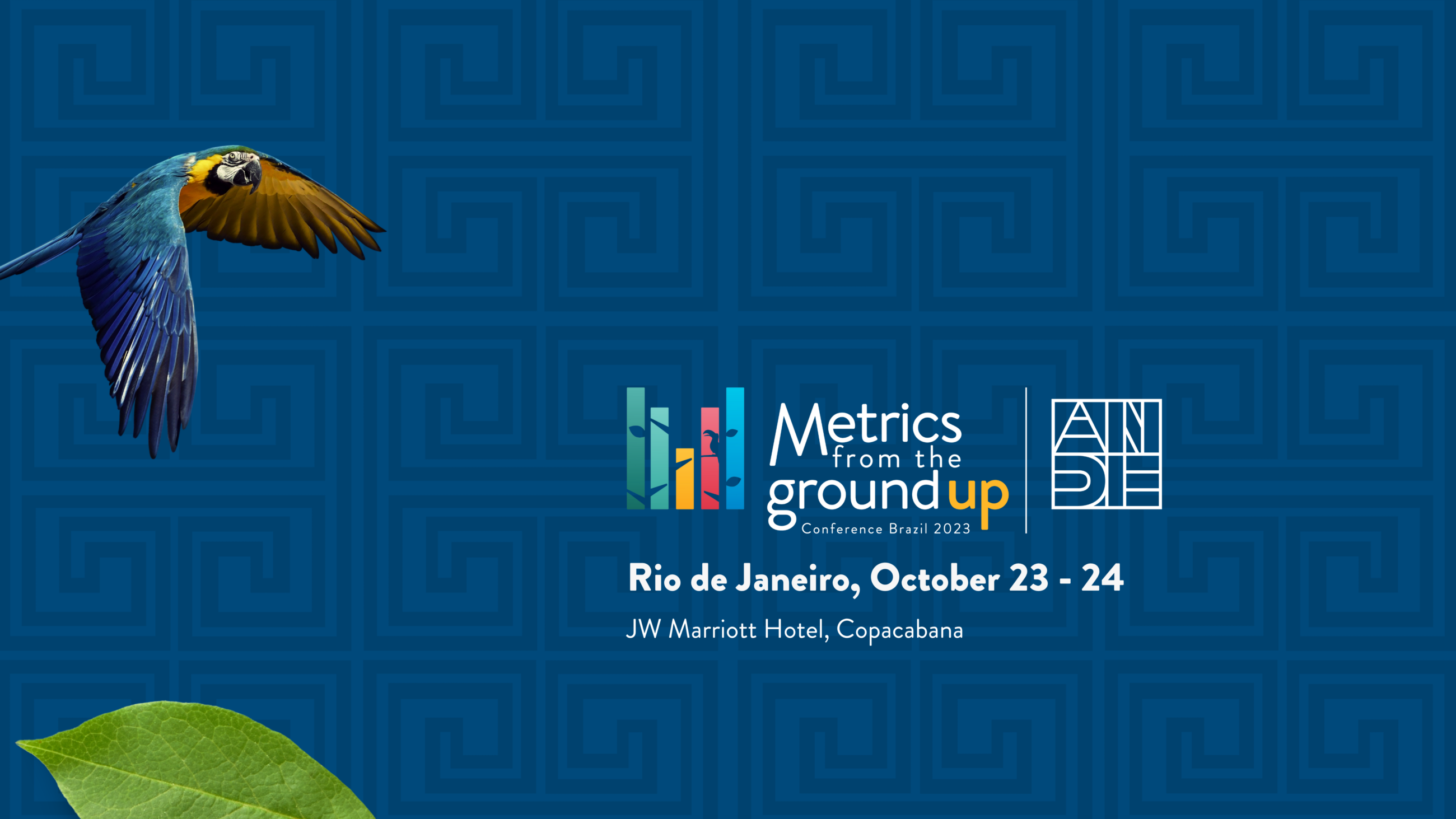 Registration open
Early bird registration ends September 30!
Both ANDE members and non-members are encouraged to submit session ideas and attend the conference. ANDE members will receive preferential discounts on ticket pricing.  
Register
Measurement is about more than just accountability
When impact metrics are integrated with financial and operational metrics they can help organizations develop better products and services, make better investment decisions, and become more efficient in achieving impact. And when evaluations support a collective learning agenda rather than just a single project, they build knowledge for the entire sector.
Since 2009, ANDE has regularly hosted its Metrics from the Ground Up conference, featuring discussion topics and conference themes from emerging measurement practices among our members. In 2023, ANDE is excited to return the Metrics Conference to Latin America. With support from the Tipping Point Fund on Impact Investing (TPF), the conference will take place in Rio de Janeiro, Brazil on October 23-24.  
The event will have simultaneous translation to Portuguese, English and Spanish.
Register now!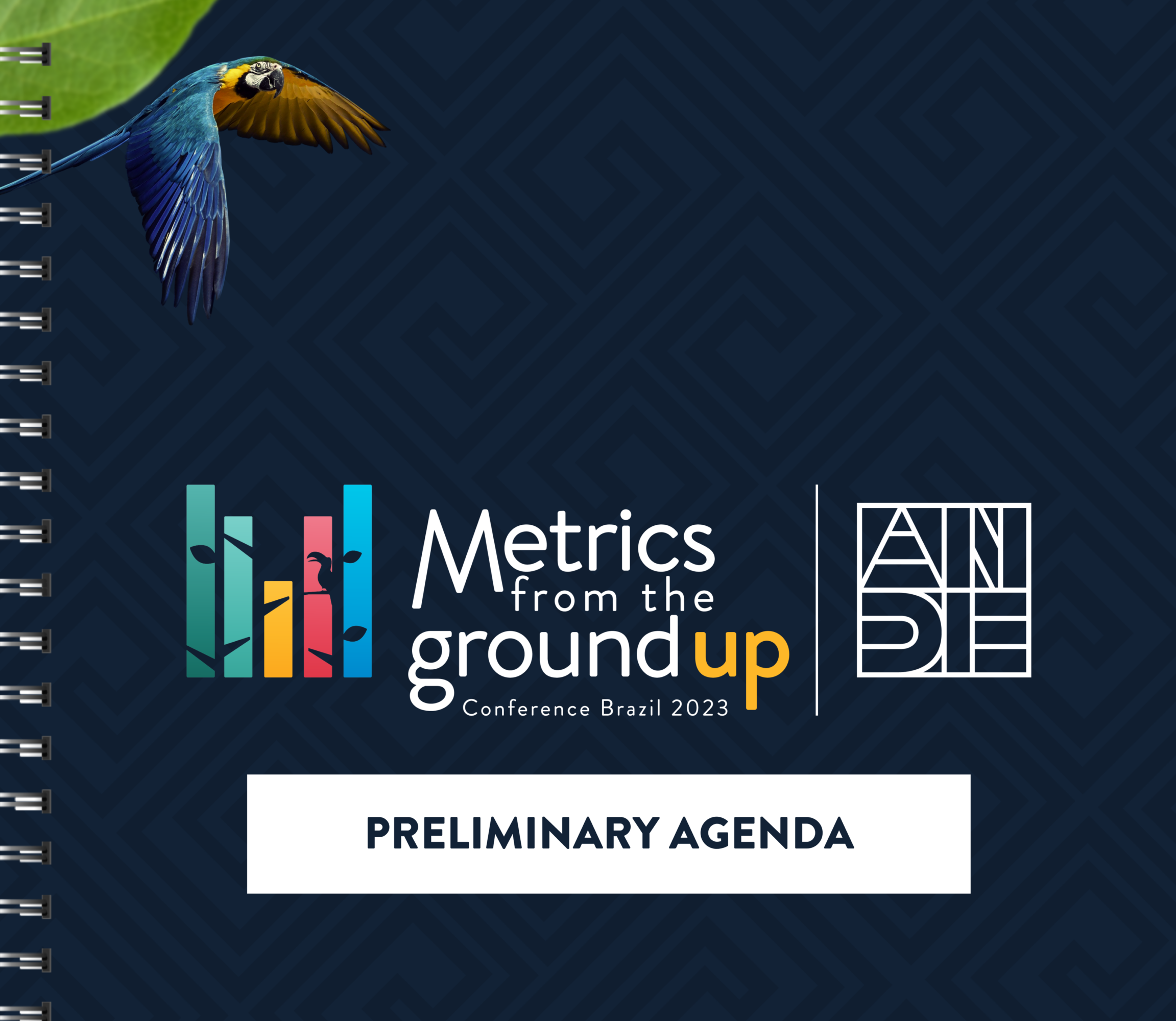 Preliminary agenda
We are thrilled to announce that the preliminary agenda for our Metrics from the Ground Up Conference is now available. The quality and depth of the submissions we received have underscored the wealth of knowledge, expertise, and innovation within our ANDE network.
The ANDE team has been diligently reviewing all submissions, and we are excited to offer you a sneak peek into some of the topics and themes that will be explored during our Workshops and Breakout Sessions. 
The exciting opportunities ahead
ANDE's Metric Conference is attended by subject matter specialists and experts in monitoring and evaluation, impact measurement and management, researchers, and other practitioners.  Those who are looking to grow their skills in impact measurement and evaluation frequently attend as well.  The two-day conference will feature:
Networking opportunities | Breakout sessions | Panel presentations | Workshops
Past Metric Conference attendees state that this event allows for deeper conversations and offers more complex sessions in the impact measurement and management space.  Come and grow your skills and network in beautiful Rio!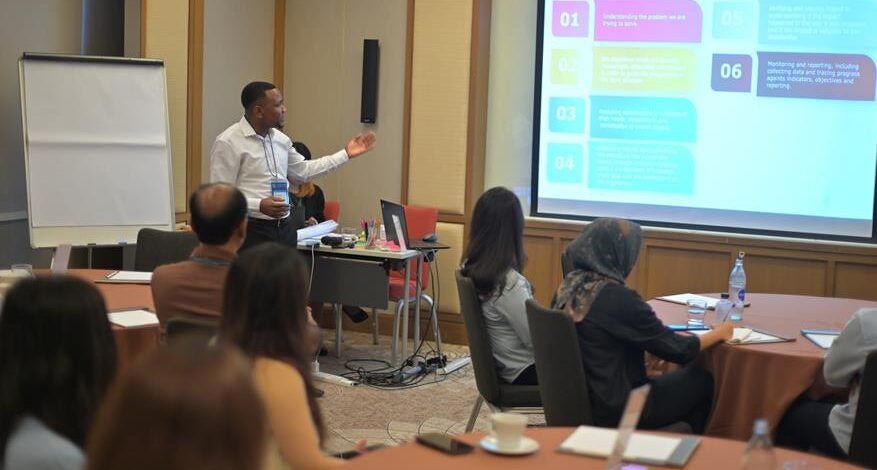 Covered topics and formats
Culturally responsive evaluation: Workshops on participatory and culturally responsive evaluation.
DEI in measurement: Breakout sessions on various DEI topics in measurement, such as gender ROI for impact investing, gender-lens for measurement systems,  and developing diversity indicators that push beyond gender.

Metrics systems: Breakout sessions and workshops on new metrics systems (such as IRIS+) and alignment with existing standards.
Impact measurement: Sessions on new topics in impact measurement and management, such as outcome mapping for complex projects.
CHECK OUT OUR SESSION SUBMISSION FAQS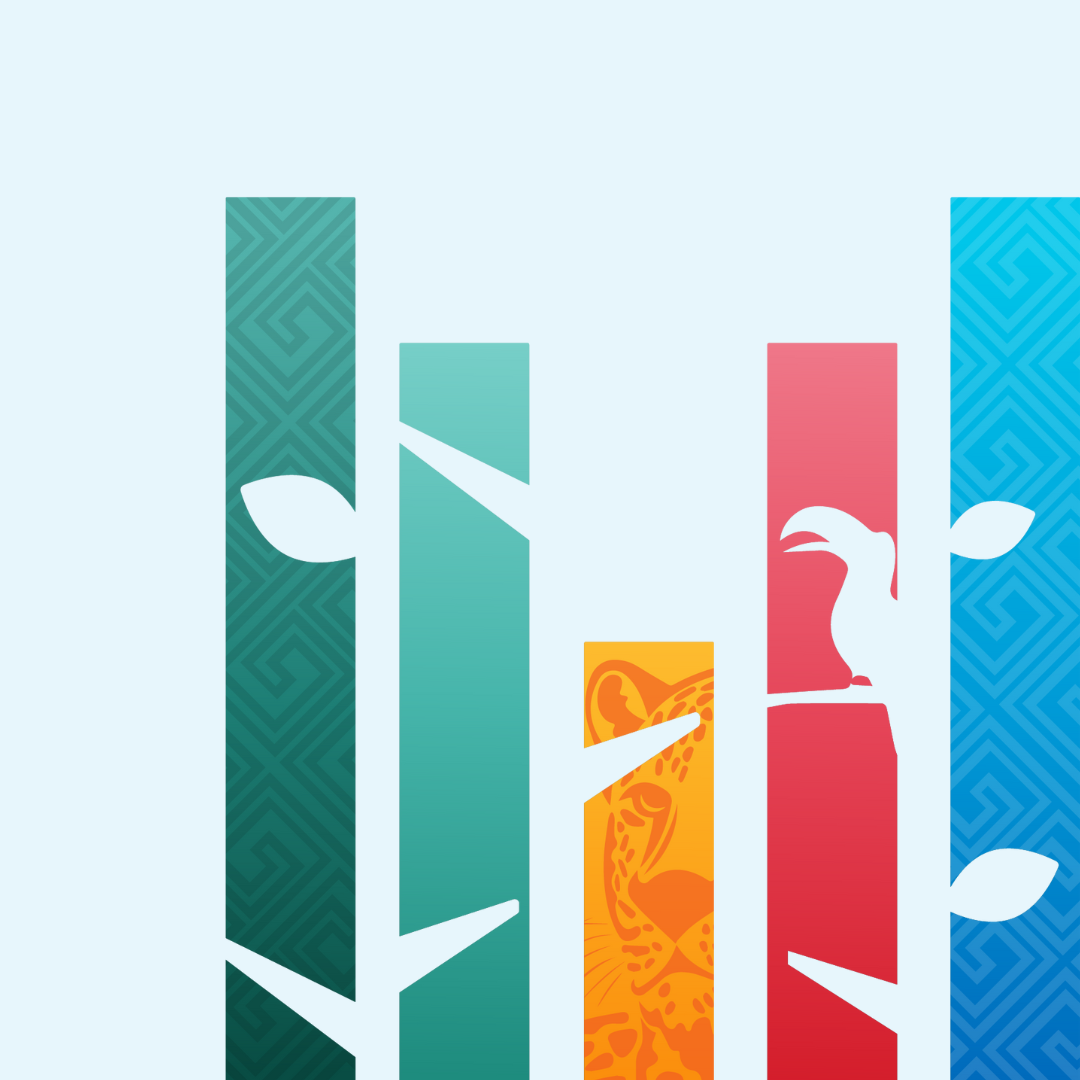 What topic should my session be about?
Sessions should be focused on impact measurement and management (IMM), metrics, or monitoring and evaluation topics, either broadly applicable or specific to the small and growing business space (SGBs).  We will not accept session proposals that are not focused on IMM/monitoring and evaluation.  Sessions that are business proposals or sales pitches will also not be accepted.
We encourage submissions for 2023 around the following topics: ESG ratings/measurement, SROI, biodiversity, environmental conservation, climate change, measuring complexity or systems change, and soft skills for evaluators or IMM practitioners.
Who can submit session ideas?
Both ANDE members and non-members are encouraged to submit session ideas.  You do not need to be an ANDE member to submit a session idea or attend the conference. 
Can I submit more than one idea?
You may submit multiple different session ideas, however, ANDE typically will only select one session per organization. Session submissions will be reviewed by ANDE's impact manager, research and impact director, Brazil chapter head, and local ANDE Brazil and Latin American staff.  We will notify accepted submissions 1.5 weeks after the submission deadline. 
Can I lead my session together with partners?
Multiple organizations can lead a session – ANDE encourages organizations to collaborate where possible.  When submitting your session idea, please disclose if you are working with other organizations to present your session.
Does the ANDE team offer assistance in my session?
If your session idea is accepted, you will mainly oversee leading the session and putting together the content.  ANDE staff will assist with logistical needs and review content and presentations before the conference.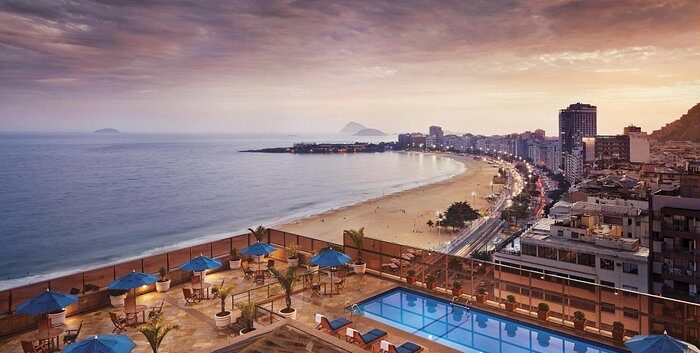 Let´s experience the vibrant energy of Rio
JW Marriott Hotel Rio de Janeiro in Copacabana is strategically situated in Copacabana, allowing you access and proximity to local attractions and sights.
All conference registrants receive a discount at the JW Marriott. Write to larissa.peniche@aspeninstitute.org  to request it.
Registration
Don't miss out! Deepen your metrics knowledge and build the foundation for true impact. Early bird registration ends September 30, 2023.
Early bird
ANDE members – 85 USD
Non members  –  172 USD
Normal registration fee
ANDE members – 105 USD
Non members  – 210 USD
Register now!