Uganda Entrepreneurial Ecosystem Initiative (UEEI) Phase II: Knowledge Sharing Workshop
Location
Protea Hotel by Marriott, Kampala, Uganda

As a key stakeholder in Uganda's entrepreneurial ecosystem, you are invited to a knowledge sharing workshop on the lessons learnt from Uganda Entrepreneurial Ecosystem Initiative -UEEI phase II activities on 16th June 2023 at Protea Hotel, Kampala.
The workshop, organized by ANDE in conjunction with Startup Uganda, the Mastercard Foundation, and FSDU, aims to foster dialogue among stakeholders regarding effective ecosystem coordination and explore opportunities for future collaboration and action.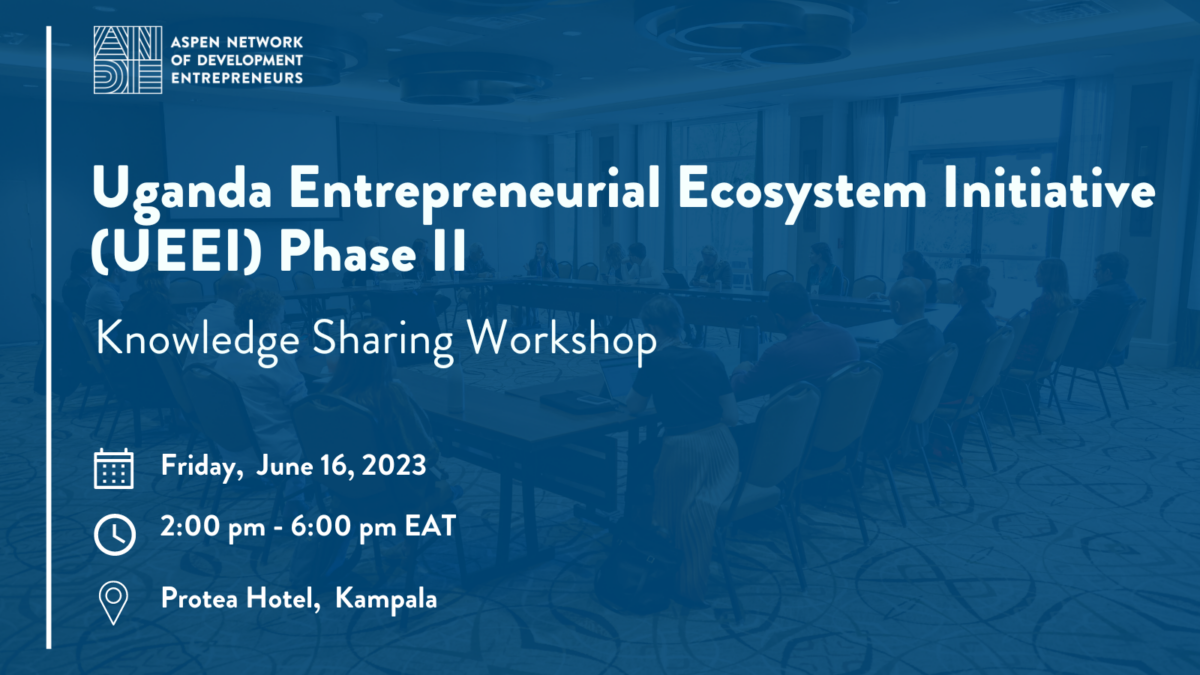 You may access the Knowledge Brief on UEEI Phase II via this link.  Please reach out to any of these contacts if you have any questions and/or further suggestions on how we can further enrich this ecosystem knowledge series.
Fay Kakai Mukweli  – fay.kakai@aspeninstitute.org
Wendy Nabasanga – wendy.nabasanga@outbox.africa