Investment Manager Training – Cambodia
The ANDE Investment Manager Training course is the only course of its kind which provides a comprehensive overview of investing in small and growing businesses.
Time
9:00 AM - 5:00 PM ICT
Location
Phnom Penh, Cambodia
About the IMT
The ANDE Investment Manager Training course is the only course of its kind which provides a comprehensive overview of investing in small and growing businesses. The course is designed both for investment managers who are actively making investments in SGBs and capacity development providers who are working to support entrepreneurs through the investment process.
This five day course is based largely on actual deals made by ANDE members and is designed to be highly interactive and participatory. It will focus on the social and environmental impact of investing at this level, and how that affects the investment process. It will also focus on both investing in emerging and developing markets and impact investing with reference to global/regional case studies with a field visit to entrepreneur site in Phnom Penh, Cambodia.
If you are interested in gaining additional knowledge on investing in early stage deals in emerging markets from some of the leaders in the field, then this is the course for you.
We now offer our members the Early Bird discount at registration.
This meeting is made possible with the support of Australian Government,  Department of Foreign Affairs and Trade – DFAT & Khmer Enterprise (KE).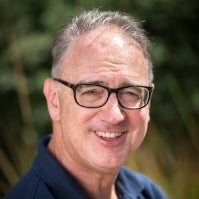 Bob Webster
Bob Webster is an experienced SGB investor, having held C-suite positions with two leading impact investment funds, the Grassroots Business Fund and Small Enterprise Assistance Funds (SEAF).
Bob is now a Managing Principal at Planet Ventures LLC – a SME risk capital and impact investing advisory and training firm, assisting clients with fund strategy and design, blended and catalytic finance, fund management, capital and grant raises, due diligence and deal structuring, fractional leadership and capacity building programs.
He was a Managing Director at SEAF. He was also the fund manager for one of SEAF's more successful funds, SEAF/ Macedonia, which had several high return exits and which made effective use of technical assistance for investees
Bob has had his own advisory and training firm on SGB risk capital and impact investing, including conducting related training for ANDE, the Global Impact Investing Network, Santa Clara University and Harvard Business School. He is currently the Investor-in-Residence for Santa Clara University's Social Enterprise Accelerator program.
Travelling to Cambodia
According to Ministry of Foreign Affairs & International Cooperation, Kingdom of Cambodia statement on 23rd March 2022. Cambodia has been reopened for vaccinated travelers without quarantine.
More information can be found here.
Special Note Concerning COVID-19
The Aspen Institute is monitoring the current COVID-19 outbreak and situation very carefully. Should we decide to cancel this event due to safety concerns of attendees and staff, all attendees will receive a full refund. We ask that as attendees book their airfare and accommodations. We would encourage our attendees to choose refundable or flexible options.
Aspen Institute COVID-19 Health & Safety Advisory
The Aspen Institute regards the health and safety of its staff and participants as our highest priority and is committed to doing its part to end the COVID-19 pandemic. Below is an explanation of the health and safety measures we currently are taking, as well as expectations for our event attendees, that are needed to minimize the risk of transmission or spread of COVID-19 and related variants. Please note that these protocols are subject to change, based on revised guidance from the CDC as this pandemic evolves, and/or from the local jurisdiction.
All attendees at Aspen Institute in-person events will be required to undergo COVID-19 rapid testing regardless of vaccination status on the first day of the event.  Additionally, attendees are required to show they are fully vaccinated against COVID-19, or, if they are exempt from this requirement (see below for allowable exemptions), take a COVID-19 rapid test daily and show a negative result before entry.
If you are not fully vaccinated, you may be exempted from the vaccination requirement, but only for the following reasons:
You have a disability, are pregnant or nursing, and/or have a medical condition which prevents you from getting vaccinated

You have objections to vaccination based on religious beliefs

You do not yet have access to the vaccine
Please note, if you test positive for COVID-19, you will not be allowed to attend or enter the event in-person or may be asked to leave if the event is in progress.  For more information, please see the Aspen Institute's complete COVID-19 Health and Safety Advisory.
Mask Guidelines
Due to the nature of the omicron variant, even among fully vaccinated and boosted individuals, masks are required at all indoor events, regardless of location and vaccination status. The Institute will provide masks at entry.  Please note for the duration of the Investment Manager Training, all participants are required to wear a mask. 
Please note that registration is non-refundable except in cases of emergencies.