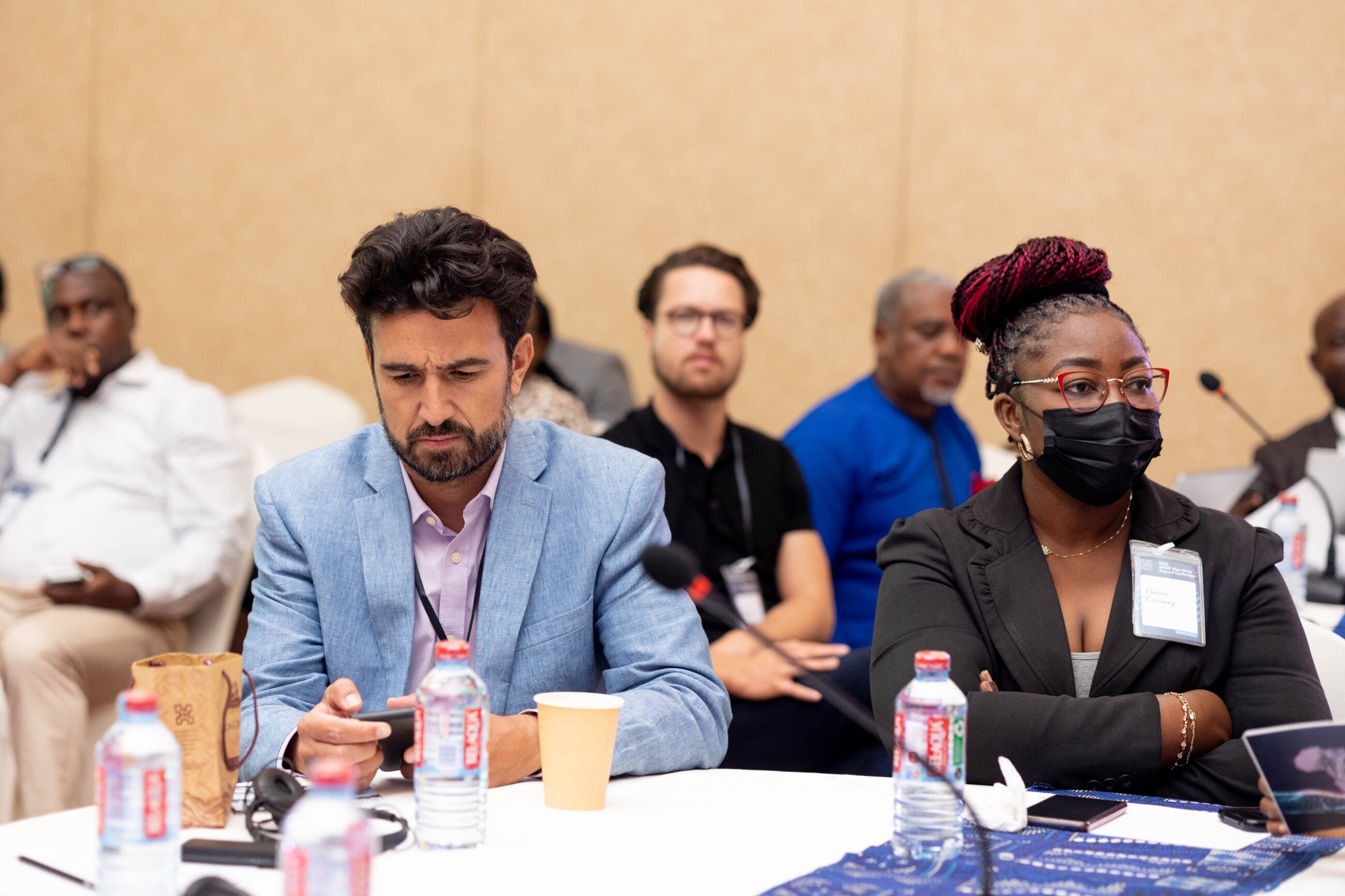 Enhancing a Climate-Smart and Socially Inclusive Green Economy in West Africa: The Role of Small and Growing Businesses
The ANDE West Africa Chapter in collaboration with Aspire Coronation Trust (ACT) Foundation is excited to invite you to an upcoming capacity development workshop tagged "Enhancing a Climate-Smart and Socially Inclusive Green Economy in West Africa: The Role of Small and Growing Businesses"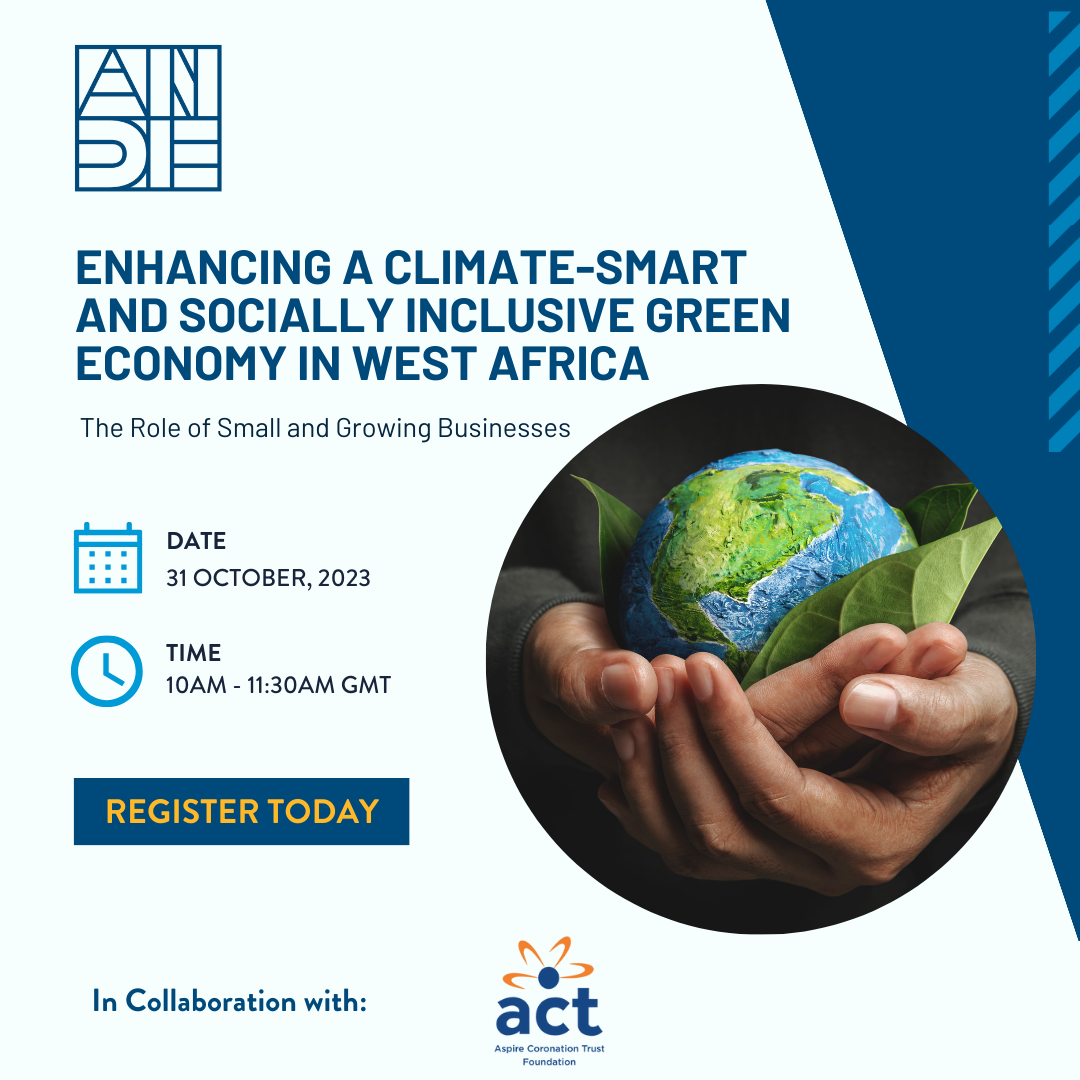 The panel discussion will examine the crucial role played by Small and Growing Businesses (SGBs) in propelling a climate-smart and socially inclusive green economy in West Africa; acknowledging the central importance of sustainable economic growth in Africa's development agenda. This session seeks to illuminate how SGBs can serve as catalysts for positive transformation. Building upon the invaluable lessons and insights gleaned from the 2023 United Nations General Assembly (UNGA) discussions on climate action and sustainable development, this discussion specifically zooms in on West Africa, emphasizing the pivotal contribution of SGBs in advancing a climate-smart and socially inclusive green economy within the region.
Objectives
Assessment of Current Initiatives: Evaluate the current state of climate-smart and socially inclusive initiatives in West Africa, with a specific emphasis on the contributions of Small and Growing Businesses.

Identification of Key Challenges and Opportunities: Identify the primary challenges faced by SGBs in their efforts to promote environmentally sustainable solutions in the region with emphasis on investment and access to climate finance for Climate Entrepreneurs. Additionally, explore opportunities for growth and innovation within the green economy sector.

Promoting Gender Inclusivity: Highlight the significance of gender inclusivity in the transition towards a green economy and formulate strategies to facilitate the active participation of women in sustainable business practices.

Policy Recommendations: Formulate actionable policy recommendations and best practices for governments, non-governmental organizations, and international partners to foster an enabling environment for SGBs in West Africa.
Conclusion: The panel will conclude by summarizing key takeaways and actionable insights for fostering a climate-smart and socially inclusive green economy in Africa through the pivotal role of Small and Growing Businesses. Emphasis will be placed on collaborative efforts between governments, private sector stakeholders, and civil society to drive meaningful change in the African economic landscape.
To register, click the Register link at the top left corner of the registration page.
Kindly contact Ajoke Omoware if you have any question.