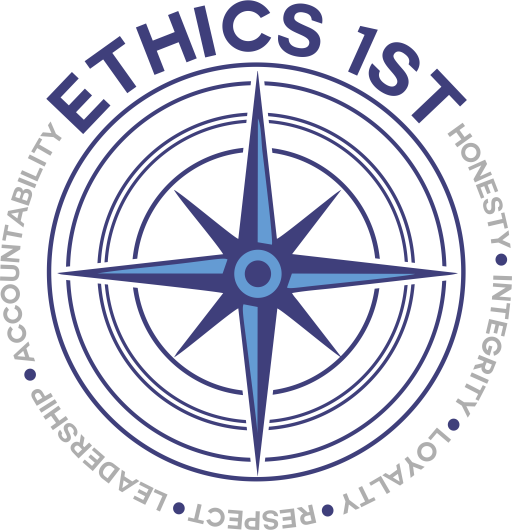 Building Compliance for Better Business Opportunities/Renforcer la Conformité pour de Meilleures Opportunités Commerciales
ANDE West Africa Post-Conference Session
Start Date
September 14, 2021
End Date
September 15, 2021
(scroll down for French/faites défiler vers le bas pour le français)
Many African businesses have developed the capacity to ensure they are strategically positioned to take advantage of opportunities for global partnerships and investments. Yet, the rate of investment inflows in Africa has remained extremely low because of a dearth of trust, a barrier to investment on the continent. ANDE Member, Center for International Private Enterprise (CIPE) is trying to break this barrier through an initiative to restore trust in the African business community – Ethics 1st.
Ethics 1st is an innovative platform created to connect African companies to free corporate governance, business integrity, and compliance capacity at scale to provide businesses with premium opportunities for growth and investment by global investors and partners. Ethics 1st offers companies a pathway to improve their risk management and corporate governance systems to increase profitability and reduce internal misconduct and fraud opportunities. At no cost, African companies can be listed on Ethics 1st to grow their competitive advantage and promote integrity in their country's business ecosystem.
The Aspen Network of Development Entrepreneurs (ANDE), West Africa, in collaboration with the Center for International Private Enterprise (CIPE), invites you to attend the Ethics 1st virtual workshop sessions in English & French. The session tagged Building Compliance for better Business Opportunities aims to restore trust in the African small and growing business community, thereby increasing the rate of investment flow to the SGBs in the region.
By attending this workshop, participants would learn how to access the following benefits of Ethics 1st:
Support for companies looking to gain access to global investors, banks and multinationals to support new financing, trade, and expansion opportunities.
Companies registered on Ethics 1st get affordable access to compliance resources and experts to build their business capacity to meet global compliance standards and mitigate risks.
The platform also serves as a database of businesses with a proven commitment to corporate governance, integrity, and accountability.
This session is ideal for Entrepreneur Support Organizations (ESOs) across the small and growing business sector and is open to both ANDE members and non-members.
To register for the session(s), click the registration link below.
Day 1 (Français) – September 14th, 2021, 9:00am GMT
Day 2 (English) – September 15th, 2021, 10:00am GMT+1
De nombreuses entreprises africaines ont développé des capacités qui leur permettent de se positionner stratégiquement pour tirer parti des opportunités de partenariats et d'investissements mondiaux. Pourtant, le taux d'afflux d'investissements en Afrique est resté extrêmement faible en raison d'un manque de confiance, une barrière à l'investissement sur le continent. Membre d'ANDE, le Center for International Private Enterprise (CIPE) tente de briser cette barrière à travers une initiative visant à restaurer la confiance dans la communauté des entreprises africaines – Ethics 1st.
Ethics 1st  est une plateforme innovante créée pour connecter les entreprises africaines à la bonne gouvernance d'entreprise, à l'intégrité des affaires et à la capacité de conformité à l'échelle, afin d'offrir aux entreprises des opportunités de croissance et d'investissement de premier choix par les investisseurs et partenaires mondiaux. Ethics 1st offre aux entreprises un moyen d'améliorer leurs systèmes de gestion des risques et de bonne gouvernance afin d'accroître leur rentabilité et de réduire les possibilités de fraude et de malversation internes. Les entreprises africaines peuvent s'inscrire gratuitement sur Ethics 1st pour accroître leur compétitivité et promouvoir l'intégrité dans l'écosystème des affaires de leur pays.
Aspen Network of Development Entrepreneurs (ANDE), West Africa, en collaboration avec le Center for International Private Enterprise (CIPE), vous invite à participer aux sessions de l'atelier virtuel Ethics 1st en Anglais et en Français. La session intitulée Renforcer la Conformité pour de Meilleures Opportunités Commerciales a pour but de restaurer la confiance dans la communauté des petites entreprises Africaines en pleine croissance, augmentant ainsi le taux de flux d'investissement vers les PME de la région.
En participant à l'atelier, les participants apprendront à accéder aux avantages suivants de Ethics 1st:
Soutien aux entreprises qui cherchent à accéder aux investisseurs mondiaux, aux banques et aux multinationales pour soutenir de nouvelles opportunités de financement, de commerce et d'expansion.
Les entreprises inscrites sur Ethics 1st bénéficient d'un accès abordable aux ressources et aux experts en matière de conformité afin de renforcer leur capacité à respecter les normes de conformité mondiales et à atténuer les risques.
La plateforme sert également de base de données pour les entreprises qui ont prouvé leur engagement en matière de bonne gouvernance, d'intégrité et de transparence.
Cette session est idéale pour les organisations de soutien aux entrepreneurs (ESOs) dans le secteur des petites entreprises et des entreprises en croissance (SGB) et est ouverte aux membres d'ANDE et aux non-membres.
Pour vous inscrire à la (aux) session(s), cliquez sur le lien d'inscription ci-dessous.
Jour 1 (Français) – 14 septembre 2021, 9h00 GMT
Jour 2 (Anglais) – 15 septembre 2021, 10h00 GMT+1