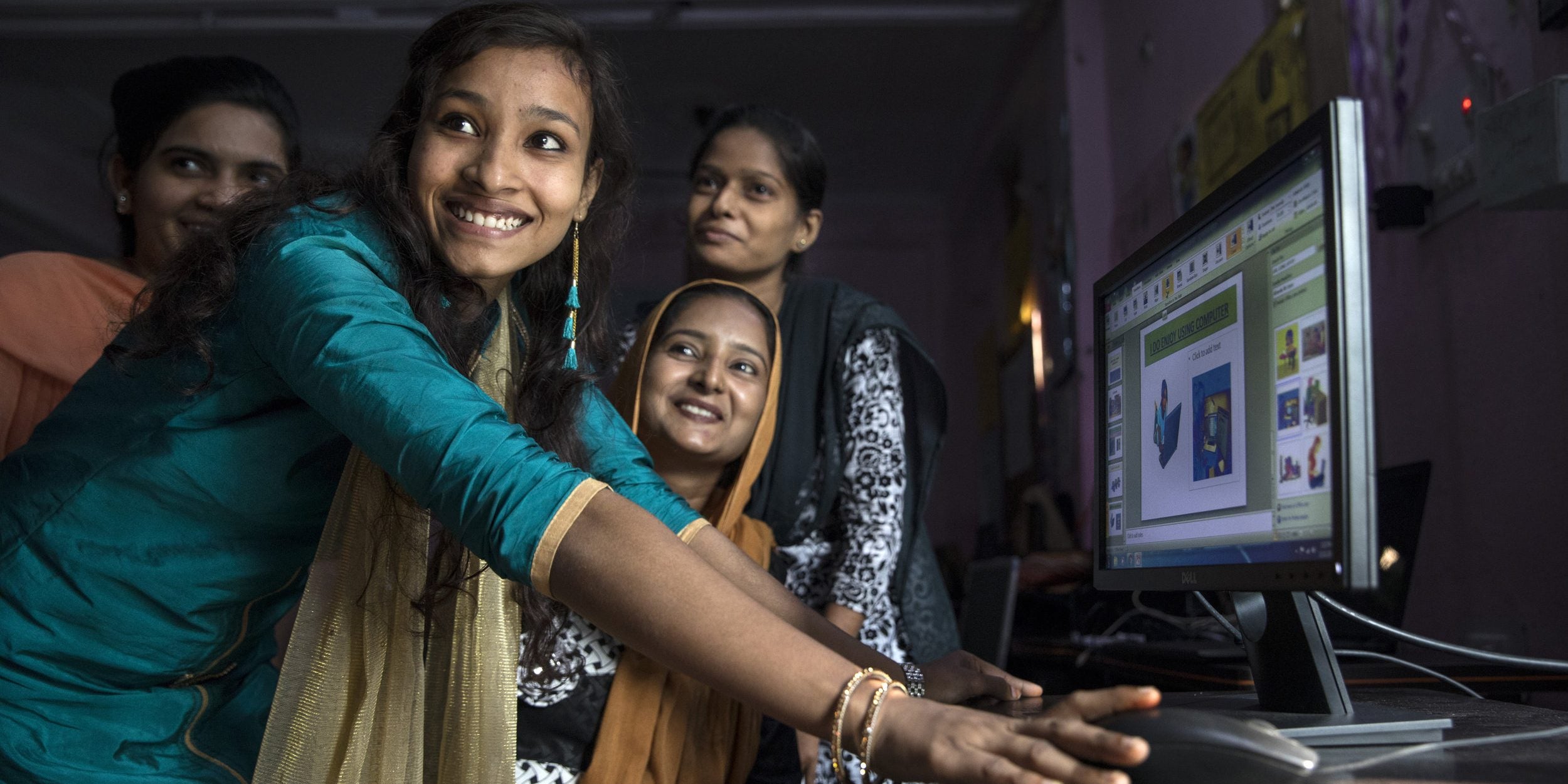 ANDE South Asia Convening 2022: Resilient Entrepreneurship
Start Date
August 16, 2022
The theme for this conference will be Resilient Entrepreneurship
We look forward to convening experts from across the region to discuss and share insights on strengthening the entrepreneurship ecosystem. Join in as we discuss climate and environmental entrepreneurship, gender equality in small and growing businesses (SGBs) and resilience in SGBs.
Agenda
The convening will focus on three broad themes, namely, climate and environment entrepreneurship, gender equality in SGBs and building the ecosystem for SGBs. We are excited to bring together regional experts to exchange ideas and explore ways to collaborate and strengthen the South Asian entrepreneurial ecosystems.
Download the agenda here.
Who Is This Convening For?
If you are an Entrepreneur Support Organization (ESO), investor, funder or someone who works supporting small & growing businesses in multiple aspects, this convening is for you!
Stakeholders working with SGBs are aware of how critical it is to foster an atmosphere that is encouraging of risk-taking, offer access to finance, and the abilty accomplish all of this quickly enough to have an effect yet slowly enough to allow for development. If you are someone who is part of the ESO network, this convening will provide access to discourse that will be vital for your work moving forward. We also encourage entrepreneurs and SGBs to attend, if the topics are of relevance and interest.
Climate and environmental action 
Our current climate emergency calls for appropriate and prompt response. It is one of our time's most ubiquitous and dangerous challenges, to put it mildly. SMEs play an important role in tackling the climate crisis, and it is imperative that the ecosystem supports them in their own green transitions as well.
The workshop will focus on the SME Climate Hub Carbon Calculator tool and the panel discussion will be centred around the current and future roles of women in this field, financial assistance for ecosystem building and grass-roots organisations, the development of novel circular textile systems. 
Gender equality in SGBs
In addition to being a fundamental human right, gender equality is also a precondition for a society that is stable, affluent, and sustainable. It is difficult to make substantial progress toward the SDGs if half of the world's population is left behind. All of the Sustainable Development Goals (SDGs), according to UN Women, are dependent on achieving Goal 5, which calls for gender equality and the empowerment of all women and girls.
The workshop will focus on the Justice, Equity, Diversity, and Inclusion (JEDI) framework toolkit whose goal is to help investment managers globally better understand how to include a gender and JEDI perspective in internal processes, teams, and portfolios. The unique challenges faced by women entrepreneurs are not addressed by conventional accelerator and funding programmes. It is crucial to abandon gender-neutral design and adopt a women-centered approach. In the panel discussion we will hear what the region's ESOs have been doing to address this and share our experiences with one another in order to boost the efficiency of capacity development initiatives for women-owned enterprises and significantly raise those figures.
Building the entrepreneurial ecosystem for SGBs
Entrepreneurs are a part of a larger entrepreneurial ecosystem that gives them access to the markets, talent, mentoring, skills, and resources they need to expand their firms. In countries all around the world, entrepreneurship has the potential to close disparities in economic development, stability, and other indicators of well-being. There are many different methods for identifying and quantifying entrepreneurial ecosystems. The discussion of the day will centre on how the majority of these ecosystems require a synthesis of current frameworks.
Outreach Partner
The Better India is our outreach partner for this event.