ANDE Annual Conference 2022
Join us this year for ANDE's flagship event!
Start Date
September 13, 2022
End Date
September 15, 2022
Location
Leesburg, Virginia, United States
September 13, 2022 12:00 PM ET - September 15, 2022 12:00 PM ET
We are thrilled that after two years of virtual conferences, we will be holding our Annual Conference in person in the Washington, DC metropolitan area this year! Our theme, "Resilient Entrepreneurship," highlights the strength of global entrepreneurs over the last few years while facing multifaceted and dynamic challenges, and the work of our members in supporting them. We have seen the resilience of the SGB sector at work in so many ways – responding to the challenges of the COVID-19 pandemic, finding solutions to climate change, encouraging sustainable businesses, unlocking equal opportunity for entrepreneurs, and enabling ecosystems for this work to thrive around the world.
Announcing ANDE's 2022 Annual Conference Agenda!
The 2022 agenda features engaging, member-led sessions on the newest research and reports concerning urgent issues including climate, gender inclusion, and how to build a more resilient sector. The program also includes opportunities to network, collaborate, and learn alongside some of the world's foremost leaders, practitioners, and visionaries dedicated to the sector.
Each day will feature sessions created by ANDE members for ANDE members, speed networking, and opportunities to connect and learn.
We'd like to extend a special thanks to all our members who submitted session ideas for the 2022 Annual Conference! Thank you for helping ensure the conference is memorable and meaningful.
Registration
Please register using the "Register" link in the blue banner at the top of the page. In order to receive member pricing, you will need to be signed into the member portal. New for 2022, up to five colleagues from your organization are welcome to attend, so please share!
Ticket Prices
| | |
| --- | --- |
| Members* | $975 |
| Non-Members* | $1,650 |
| Members Not Staying at Landsdowne** | $1,550 |
| Non-Members Not Staying at Landsdowne** | $2,225 |
**Please note that attendees not staying at the hotel will need to purchase a Non-Hotel Guest Conference Pass of $575 to cover meals, parking, and other conference needs in addition to registration.*Please note that the pricing above does not include accommodation or airport shuttle rates.  To book accommodation and the airport shuttle click here.  ANDE's Annual Conference rate at Lansdowne Resort is $385 per night plus tax.  This rate includes hotel accommodation, all meals and parking.
Members must be in good standing for their membership dues at the start of the conference in order to attend at the member rate. Registration is non-refundable except in cases of emergencies.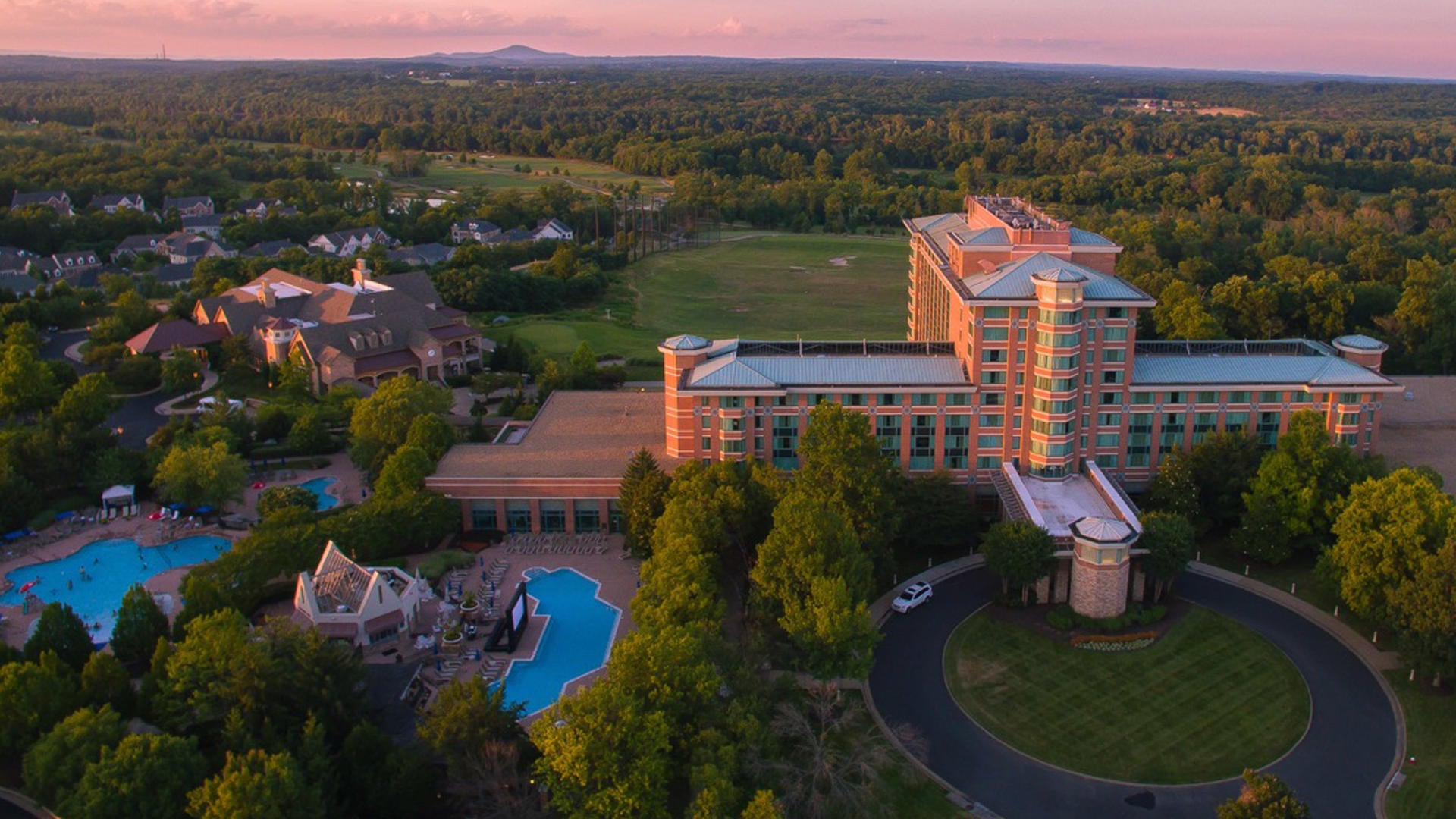 Conference Venue
This year's conference will be held at the Lansdowne Resort and Spa, located conveniently 15 minutes from Dulles International Airport and 45 minutes from Washington, DC.
See more information on the hotel and book here. For transportation to and from Dulles Airport, you can book your shuttle here.
Please note that attendees not staying at the hotel will still need to purchase a Non-Hotel Guest Conference Services Fee day pass of $575 to cover meals, parking, and other conference needs.
Sponsor the Conference
Sponsoring the Annual Conference is a great way to build awareness around your work, support members from developing countries, and have a more active role in shaping the conference. Please refer to our sponsorship brochure and contact Flora Bracco with any questions.
Special Note Concerning COVID-19
The Aspen Institute is monitoring the current COVID-19 outbreak and situation very carefully. Should we decide to cancel this event due to safety concerns of attendees and staff, all attendees will receive a full refund. We encourage attendees to book flexible or refundable travel given the continued uncertainty created by the global pandemic.
Aspen Institute COVID-19 Health & Safety Advisory
The Aspen Institute regards the health and safety of its staff and participants as our highest priority and is committed to doing its part to end the COVID-19 pandemic. Below is an explanation of the health and safety measures we currently are taking, as well as expectations for our event attendees, that are needed to minimize the risk of transmission or spread of COVID-19 and related variants. Please note that these protocols are subject to change, based on revised guidance from the Centers for Disease Control and Prevention as this pandemic evolves, and/or from the local jurisdiction.
Attendees are required to demonstrate they are fully vaccinated against COVID-19 via the ReturnSafe app or, if they are exempt from this requirement (see below for allowable exemptions), take a COVID-19 rapid test daily and show a negative result before entry and wear a mask for the duration of the event. All attendees at Aspen Institute in-person events will be required to undergo COVID-19 rapid testing regardless of vaccination status on the first day of the event.
If you are not fully vaccinated, you may be exempted from the vaccination requirement for the following reasons:
You have a disability, are pregnant or nursing, and/or have a medical condition which prevents you from getting vaccinated
You have objections to vaccination based on religious beliefs
You do not yet have access to the vaccine
Please note that if you test positive for COVID-19, you will not be allowed to attend or enter the event or may be asked to leave if the event is in progress. For more information, please see the Aspen Institute's complete COVID-19 Health and Safety Advisory.
Mask Guidelines
Currently, masks are optional but welcomed at Aspen Institute events. We will be monitoring the situation closely and this policy is subject to change.
Please note that registration is non-refundable except in cases of emergencies.
Community Agreement
The Aspen Institute is dedicated to advancing a free, just, and equitable society. Consistent with that mission, the Institute is committed to creating a safe and vibrant community that is respectful, inclusive, and welcoming to people from all different backgrounds and across the world. For more information please see the following Aspen Institute resources: Community Agreement and Private Policy.