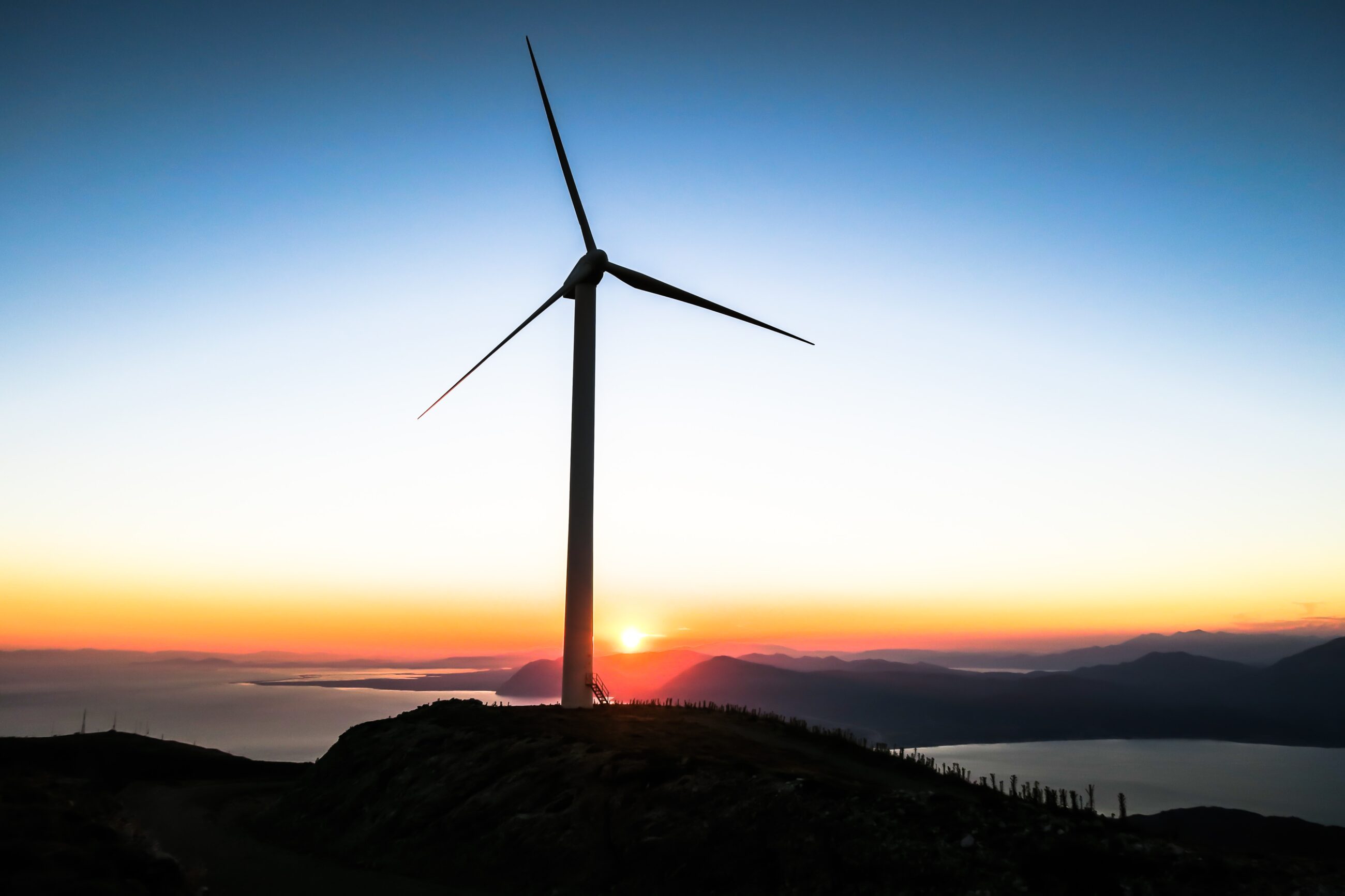 Accelerate Energy and Equity Summit 2023
Start Date
October 3, 2023
Time
9:30 am - 6:00 pm IST
Location
Panaji, Goa, India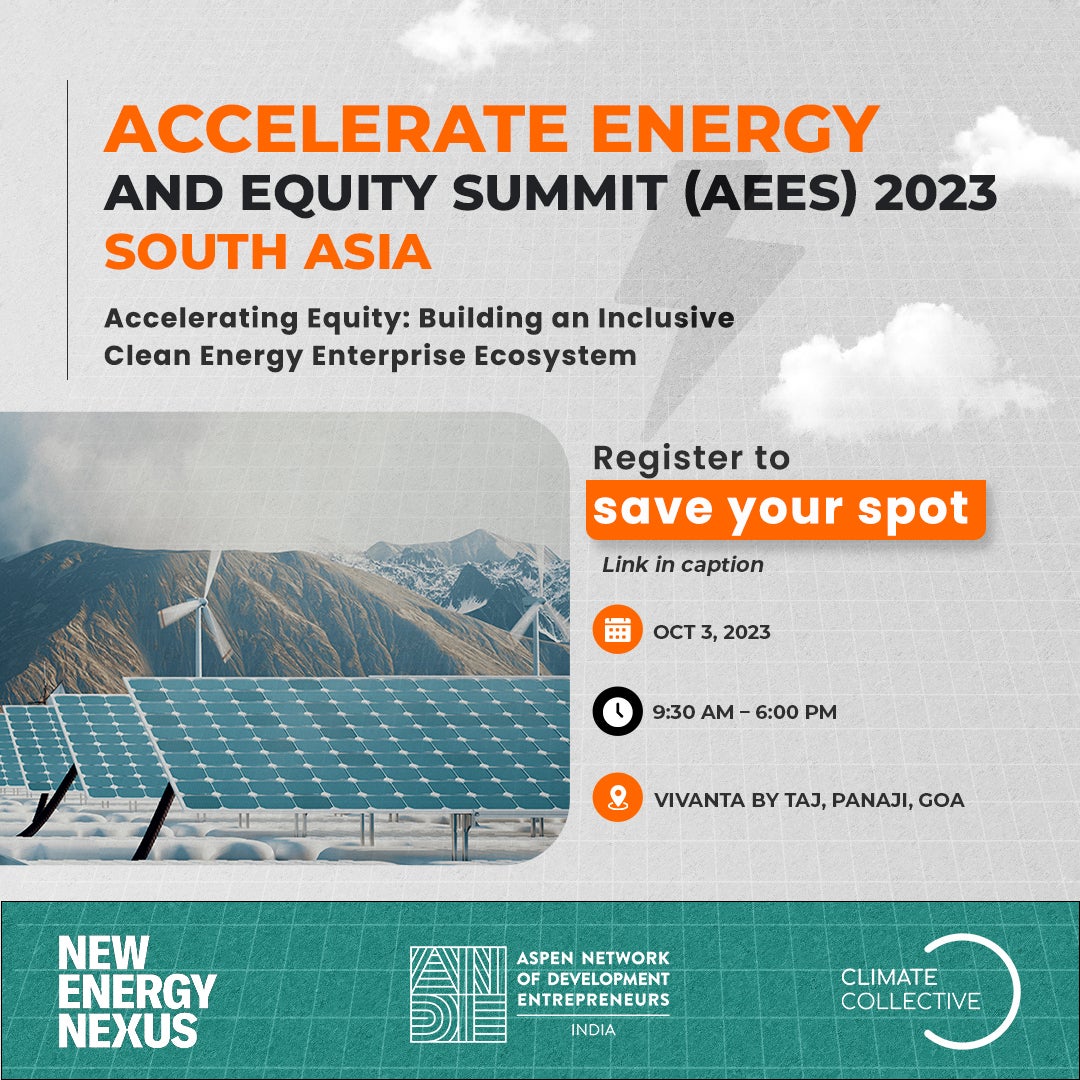 Join us at the "Accelerate Energy & Equity Summit 2023 (AEES)", in collaboration with New Energy Nexus and Climate Collective, on 3 October,2023 in Goa, India!
Our theme this year is: "Accelerating Equity: Building an Inclusive Clean Energy Enterprise Ecosystem." Designed to foster collaboration and drive meaningful change, AEES brings together thought leaders, accelerators, incubators, policymakers, and stakeholders from the clean energy sector. The summit serves as a platform for the key players in the clean energy ecosystem to convene, collaborate, and share strategies aimed at fostering the success of the clean energy ecosystem and startups in South Asia.
The vision of AEES is to create an equitable, sustainable, and green future for energy systems, with a focus on empowering entrepreneurs, Small and Growing Businesses (SGBs), and SMEs in the supply chain. Together, we can create a more equitable and sustainable world.
Apply to express your interest to attend
Shortlisted applicants will receive an email to confirm their attendance. Your ticket for the full conference will cover your attendance at all sessions including the networking breakfast, lunch and beverage breaks. The price does not cover your hotel stay, if you need a room you can contact the hotel. *Registration fees are non-refundable, except in the case of emergencies.
Scholarships
Limited travel stipends available. More information available in the event web page.