Building African Climate Resilience Through Women's Entrepreneurship
"We have to change the narrative around climate change in Africa," said Sarah Rukundo, General Manager at Westerwelle Startup Haus Kigali. Rukundo and her team are working to raise awareness about the urgency of climate change and elevate African women entrepreneurs as key solution providers. "Women are not encouraged to become innovators," said Rukundo. "We are trying to change this cultural stigma by empowering women with the tools and opportunities they need to scale their ideas into sustainable green businesses."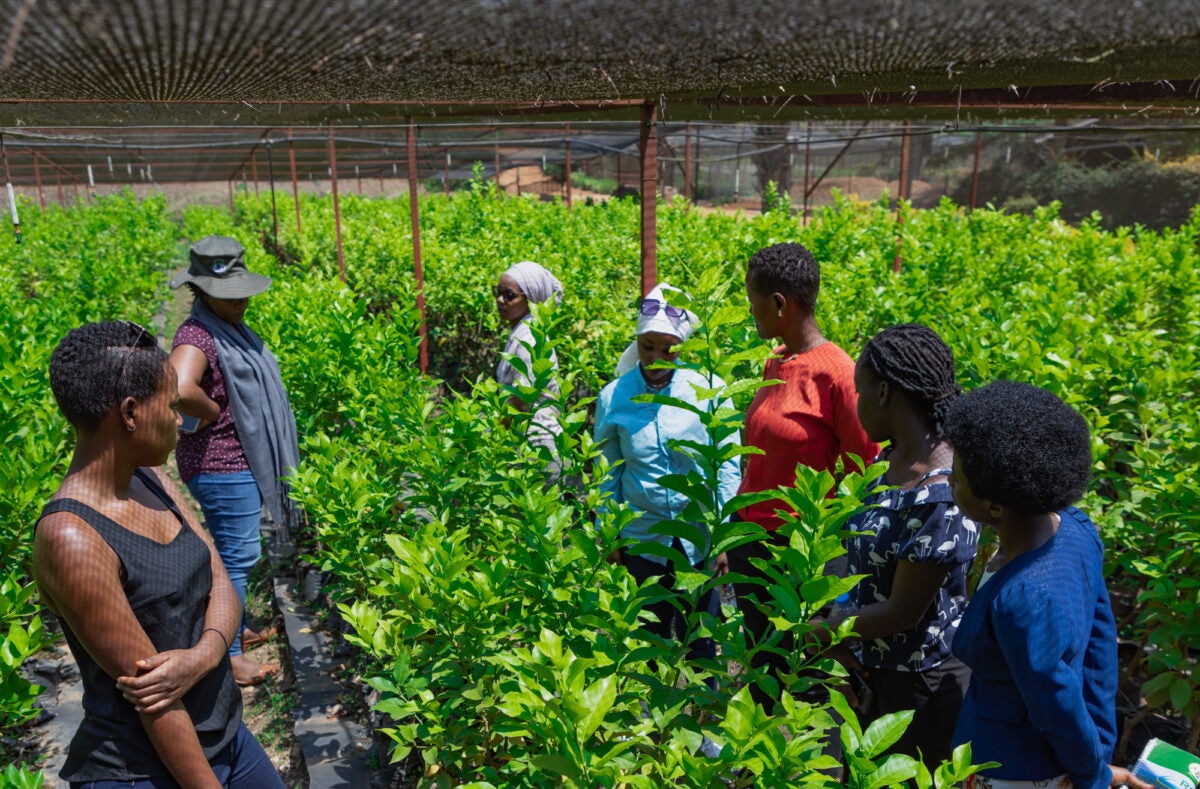 Participants in Westerwelle Foundation's SHEignites Greenpreneur Program testing prototypes of their products.
Westerwelle Foundation's SHEignites Greenpreneur Program is one of five projects in Sub-Saharan Africa that has received funding through ANDE's Accelerating Women Climate Entrepreneurs (AWCE) Fund to address the financing gap and support the growth of women climate entrepreneurs in the small and growing business (SGB) sector. Through this project, Westerwelle is running an 11-month incubation program for 15 teams of women climate entrepreneurs in Rwanda that provides product development support, mentorship, capacity building, and private sector linkage.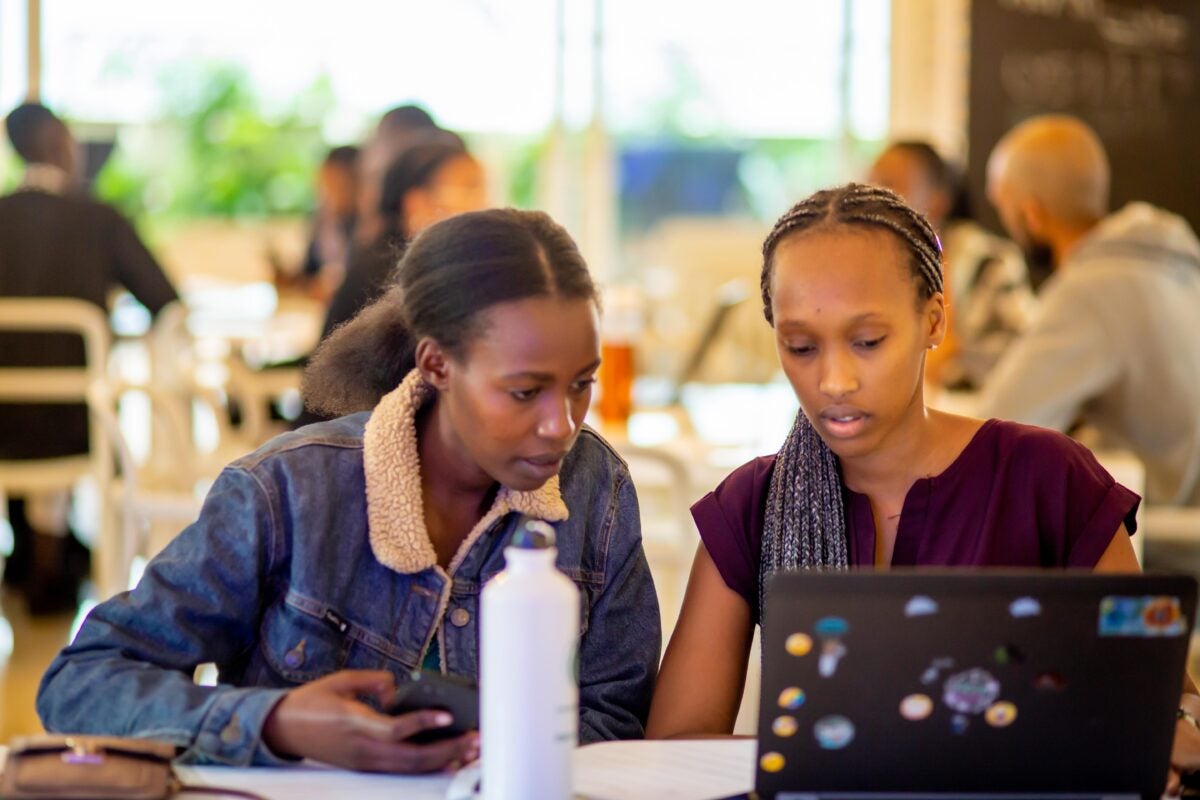 SHEignites Greenpreneur Program participants at Westerwelle Startup Haus Kigali
"We have a lot of success stories," said Rukundo, "many of our teams already have working prototypes and have secured funding." Start-ups in the program such as OKIRA Ltd, an agribusiness and environmental conservation company based in Rwanda, has developed a working prototype of their briquettes made out of poultry waste that are an eco-friendly alternative to firewood. "They have the potential to save 80% of the trees being cut down for firewood," said Kirabo Oliva, OKIRA's founder. Other start-ups such as Elite Group, an agri-tech company which produces, processes and markets organic and environmentally friendly pesticides made from Mexican sunflower in Rwanda, have already secured funding necessary for scaling.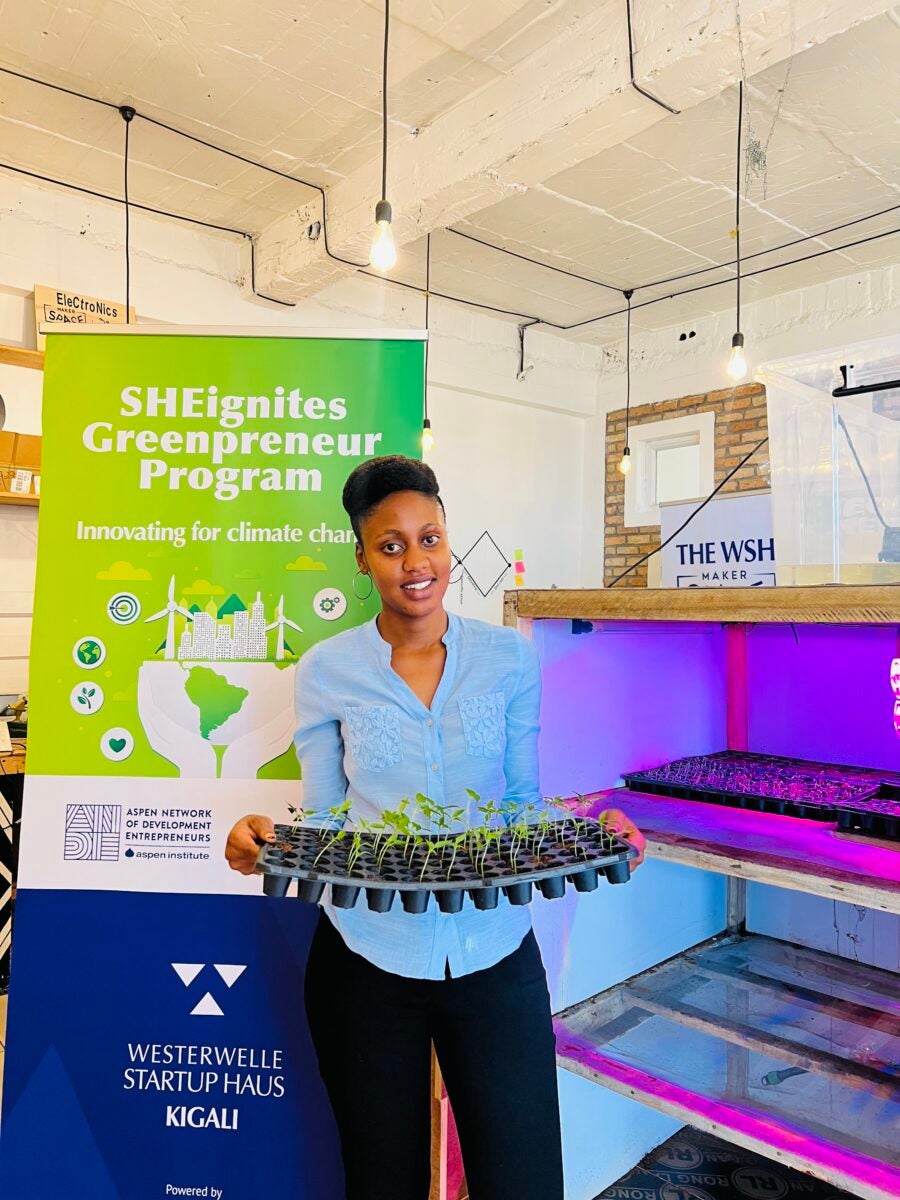 Participant in SHEignites Greenpreneur Program showcases her product prototype.
While Rukundo says the program participants have already exceeded her expectations, there are also many challenges that women climate entrepreneurs in the region face. "Starting from the ideation phase is difficult," she said. "The biggest challenge is the timeframe. The prototyping phase for climate solution products takes longer and requires more resources compared to other sectors." Access to finance is also a significant hurdle. "These businesses are in their early stages, but most investors are looking for businesses that have already scaled," said Rukundo.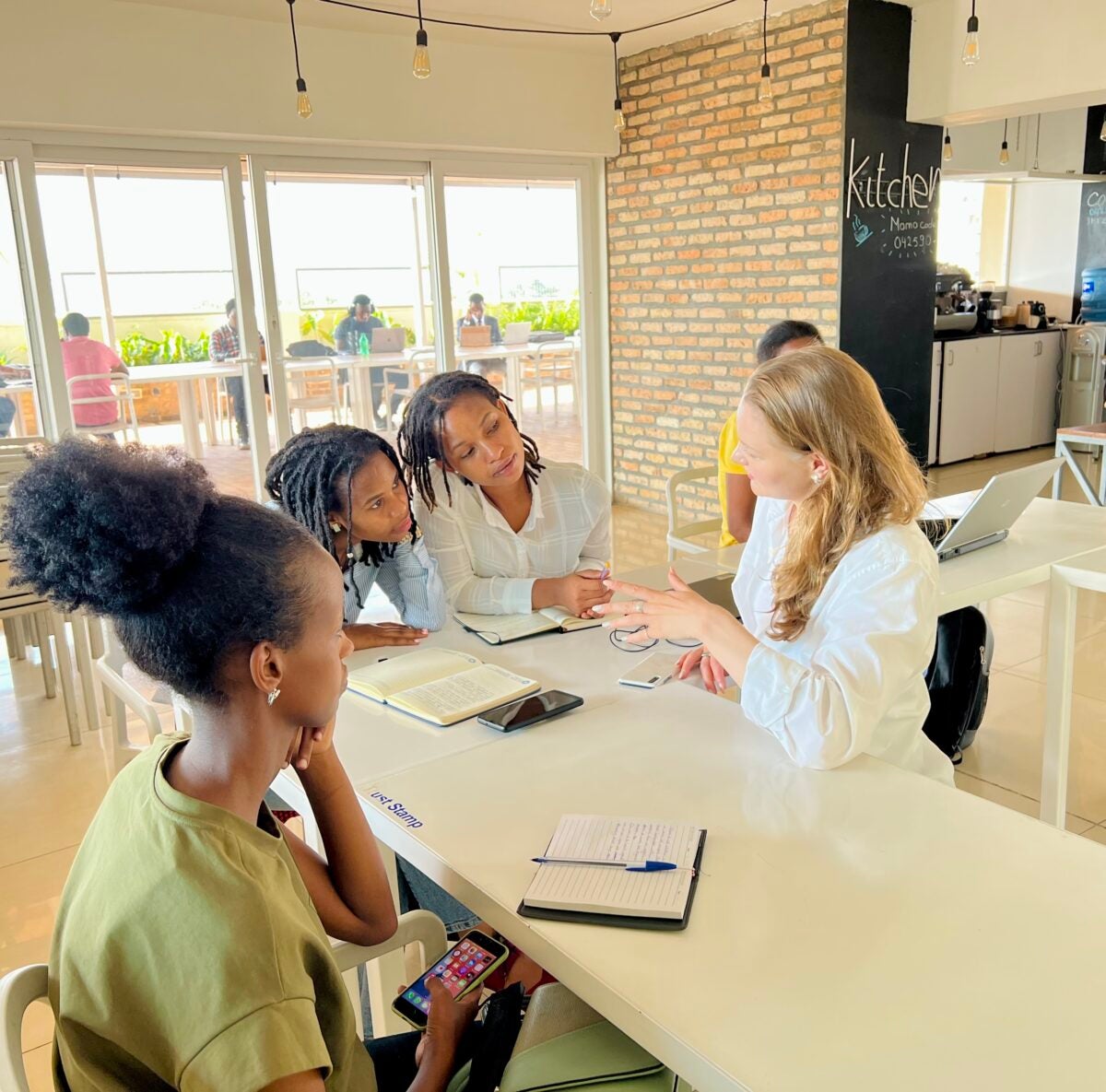 SHEignites Greenpreneur Program participants at Westerwelle Startup Haus Kigali
Now, Rukundo is focused on ensuring these businesses make it past the start-up phase. "The innovative solutions developed during this project will only create climate resiliency for Africa if they are able to scale and grow," she said. "We can't have come this far for them to lose their way."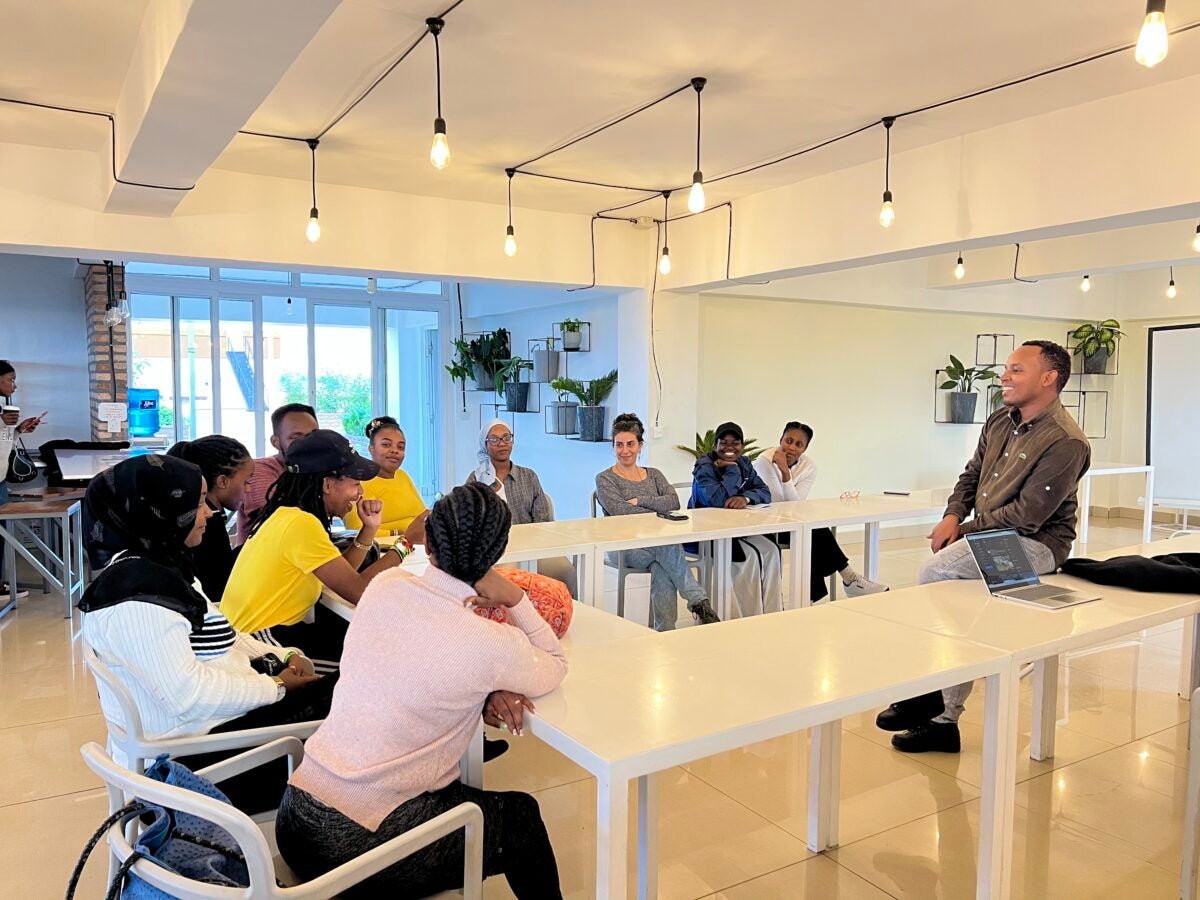 Women climate entrepreneurs gather at Westerwelle Startup Haus Kigali
This November, Rukundo spoke on ANDE's panel at COP27, the U.N.'s Climate Change Conference, in Sharm El Sheikh, Egypt entitled, "Building African Climate Resilience Through Women's Entrepreneurship," about the urgent need to support women entrepreneurs as climate solution innovators. The panel featured ecosystem experts such as ANDE's East Africa regional Director, Rosemary Amondi and was moderated by ANDE's Executive Director, Richenda Van Leeuwen.  "I wanted to create a platform for these innovators, to share their stories and showcase their work," said Rukundo. "I'm hoping my opportunity to participate in COP27 will bring more opportunities for these women to get the tools and financing they need to grow their companies into sustainable green businesses."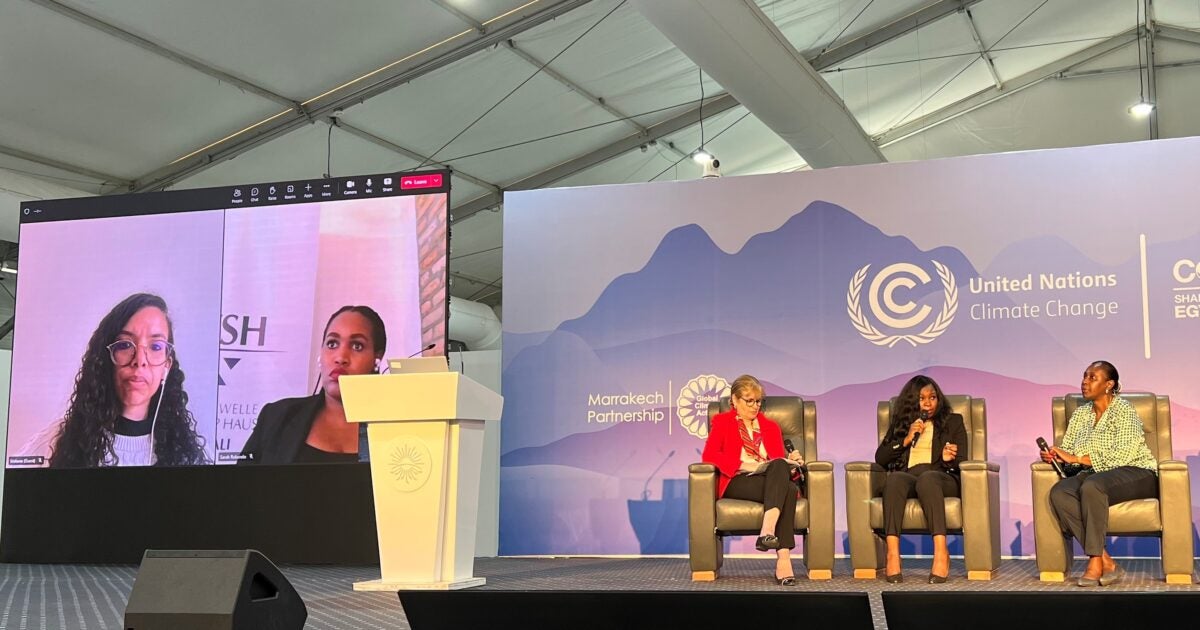 Sarah Rukundo speaks at ANDE's COP27 panel.
Learn more about the AWCE Fund and ANDE's efforts to unlock the full potential of women in the entrepreneurial ecosystem at andeglobal.org/gender-equality.

About AWCE
Through the AWCE Fund, ANDE, in consortium with the Aga Khan Foundation Canada (AKFC) and World University Service of Canada (WUSC) with funding support from Global Affairs Canada (GAC), is providing one-year grants of $30,000-$65,500 to entrepreneur support organizations for the purposes of testing models for increasing gender-lens investing into women climate entrepreneurs through innovative approaches. Learn more at andeglobal.org/awce.