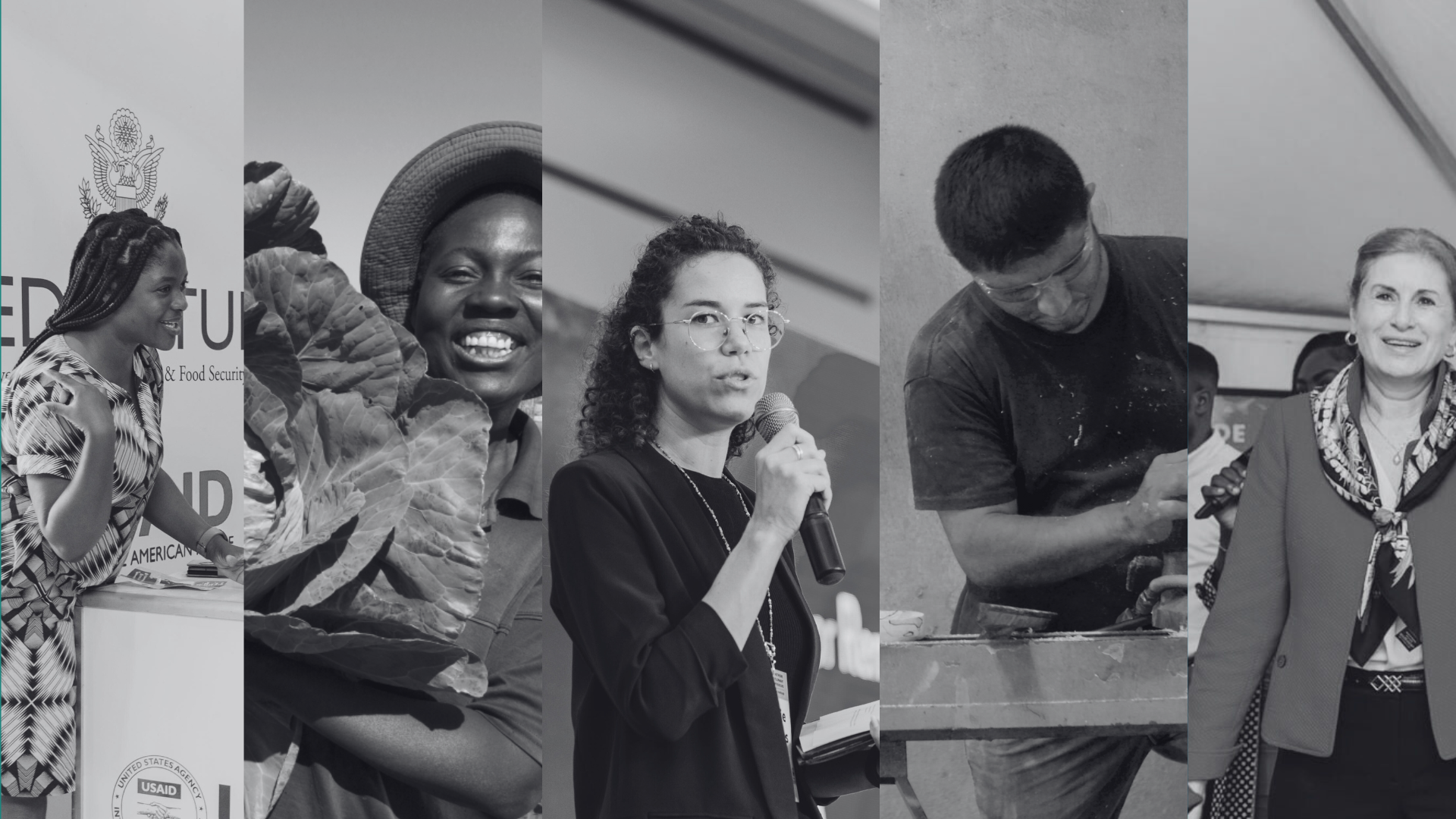 Supporting the growth and development of the SGB sector
ANDE provides its members with a wide range of resources to support Small and Growing Businesses (SGBs), including training and workshops, a library of evidence and guidance, convening spaces for practitioners, and funding opportunities.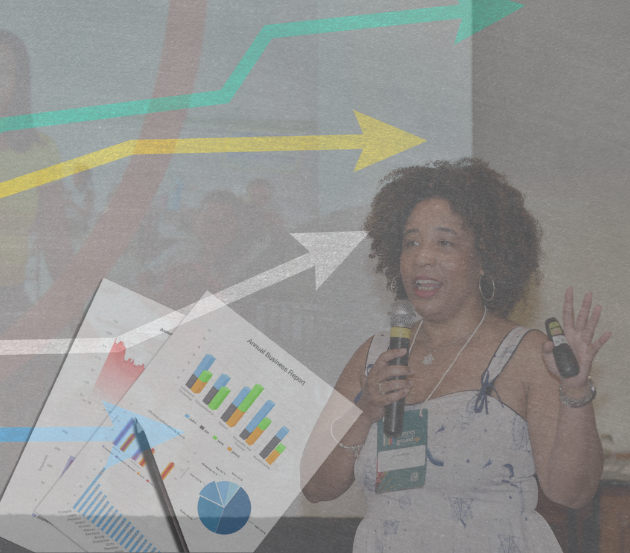 Research
Ande conducts and supports research to answer crucial questions for practitioners and funders in the SGB sector. Our research activities, including the Global Accelerator Learning Initiative, Knowledge Hub, SGB Evidence Fund, and flagship publications such as the State of the Sector reports and ecosystem snapshots, help bridge the knowledge gap for SGB support organizations.
Funding
ANDE partners with donors to fund organizations supporting SGBs in developing economies. The funding encourages innovative investments and explores how small businesses can contribute to the sustainable development goals.
Groups
ANDE's groups, including Learning Labs and Action Labs, are neutral convening spaces for diverse practitioners to share best practices and new research, discuss hot topics, and learn from one another. They also offer a venue for joint research or action on key issues. Most are open only to ANDE members.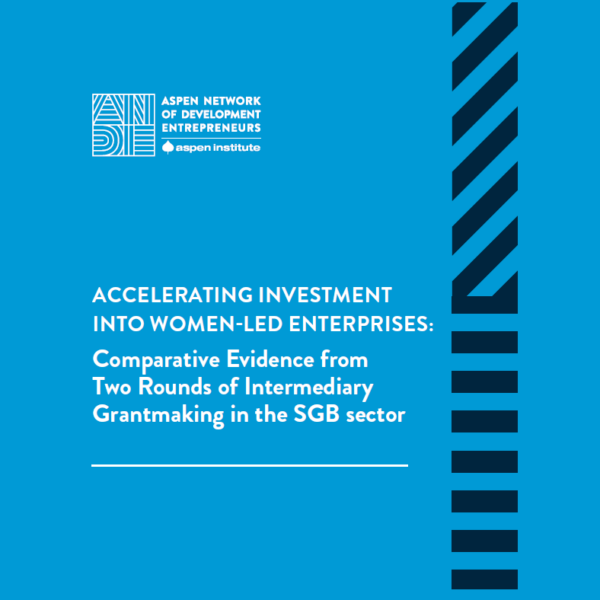 This learning brief summarizes lessons learned across two of ANDE's Advancing Women's Empowerment Fund (AWEF) cohorts in Africa and Asia. The eleven AWEF grantees had similar experiences across their different regions and  time periods, most notably in regards to the approaches and programming that are most successful and impactful in reaching women entrepreneurs. This evidence suggests that women entrepreneurs may face similar barriers to investment across varied geographies - and further, the solutions and programmatic adjustments that have found success may be more similar than we think.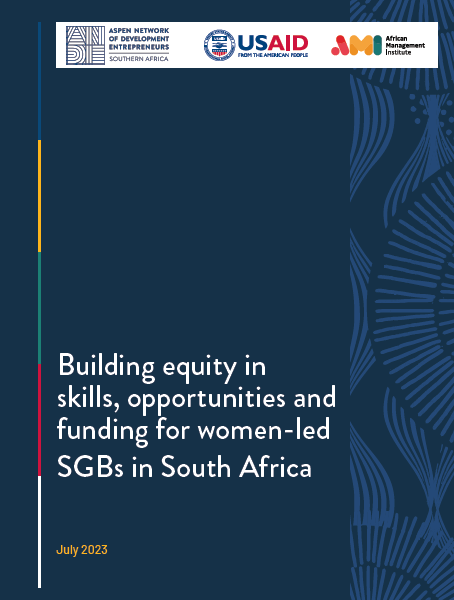 "In 2016, the United Nations established the Sustainable Development Goals (SDGs) as a "blueprint to achieve a better and more sustainable future for all",1 with goal five focusing specifically on gender equality. While progress has been made, women and girls continue to face a myriad of barriers to achieve the same quality of life as their male counterparts, be it in education, political participation, or business investment to name but a few.

Women entrepreneurs are of particular focus in the international development community; while active in the entrepreneurial space, there is significant evidence that women business owners face unique challenges compared to men business owners - often overlooked in terms of investment and business support services. This is particularly pronounced in developing economies."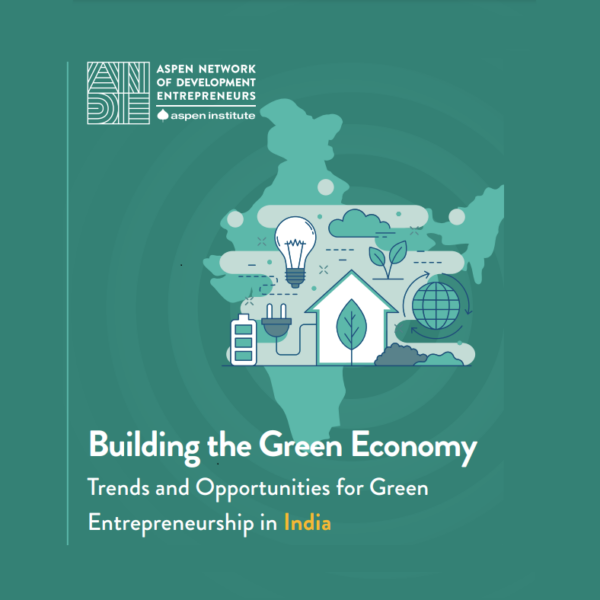 Climate change and environmental degradation place significant stress on India's biodiversity, food supply, water and energy security, and human health. The private sector will play a critical role in achieving these objectives, particularly growth-oriented entrepreneurship that can bring new ideas into practice, introduce technical innovations, and create demand for new environmentally friendly goods and services. According to the International Labour Organization (ILO), green entrepreneurs address climate change and/or create a positive environmental value either through the process of delivering products/services (e.g., utilizing clean technologies) or by working in a green sector (e.g., waste management). Such
entrepreneurs tackle climate change from multiple angles.

This report establishes a baseline understanding of the state of green entrepreneurship in India by assessing existing business models, the available financial and technical support for entrepreneurs, and key sectoral issues regarding the policy landscape and market opportunity. The purpose of the study is to inform decision-makers, such as policymakers, donors, investors, and business development service providers, of the primary trends, opportunities, and challenges in the green entrepreneurial ecosystem in India.
THE GLOBAL NEWSLETTER
Every first Monday of the month, ANDE distributes its global newsletter to thousands of organizations and practitioners worldwide. This periodic email is a valuable resource that keeps you updated on our work with members to promote entrepreneurship ecosystems, upcoming events, new sector opportunities, resources, and job postings in the development sector. You can access our archive of previous editions on our website, and if you're not subscribed yet, sign up to stay informed and connected.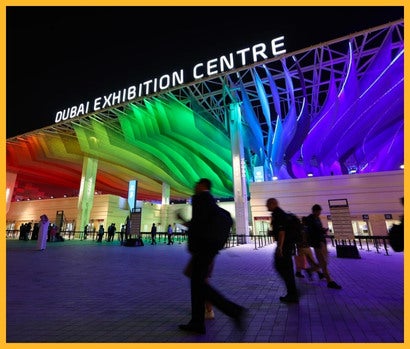 You may want to check out the many events hosted in Dubai by our network! Here is just a sample of entrepreneurship meetings happening at the climate summit.
Connecting Africa's Early-Stage investors ecosystem for a decade and counting!
In the vibrant city of Rio de Janeiro, ANDE recently spearheaded a pivotal gathering, the "Metrics from the Ground Up" conference.
Career Center
ANDE's Career Center features job postings from ANDE members.
See openings