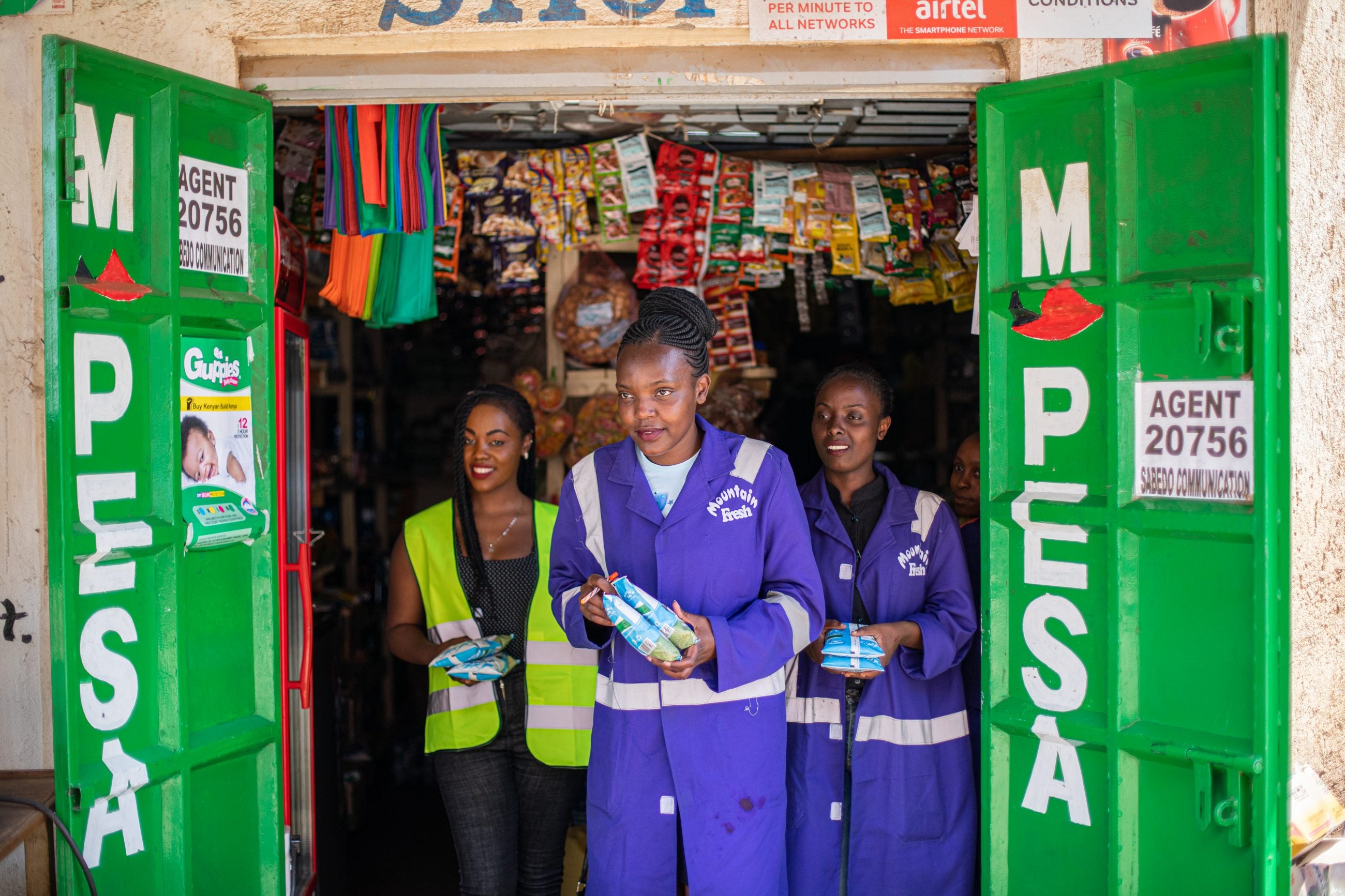 Advancing Women's Empowerment Fund
Part of ANDE's Gender Equality Initiative, AWEF aims to use grant capital to test models for increasing investment into women-led SGBs in emerging markets.
About AWEF
ANDE has run Catalyst and Challenge Funds since 2009, with the purpose of fueling initiatives poised to improve the capacity of organizations within the SGB sector. These funds have taken many forms and addressed various sector challenges since then, but their core function remains constant – to award SGB support service providers with the risk-tolerant capital they need to test or pilot innovative approaches to SGB sector challenges and distribute learnings within the ANDE community and SGB sector at large.
AWEF was established as part of the ANDE Gender Equality Initiative to use grant capital to test models for increasing investment into women-led SGBs in emerging markets.
Current Grantees - AWEF Asia
Thanks to the generous support of the United States Agency for International Development (USAID) and the Visa Foundation, in 2020 ANDE funded eight grantees working in East and Southeast Asia and India with twelve-month projects from a funding pool of USD $1.2 million.
BoP Innovation Center and One to Watch
Developing a new acceleration booster to increase the number of investment-ready female-led SGBs in Myanmar.
Massachusetts Institute of Technology (MIT) D-Lab
Identifying a new pipeline of female SGB founders to participate in a co-created accelerator program to tackle the investment gap from the bottom up in India.
Miller Center for Social Entrepreneurship and CaterpillHERS
Providing an online business curriculum, training, and mentorship to build the investment readiness of women-led enterprises across five cities in Pakistan.
SHE Investments
Creating a pipeline of investment-ready women-led enterprises in Cambodia and provide access to the resources and support they need to scale.
Value for Women
Strengthening access to finance and business development services for women-led businesses and gender-inclusive social enterprises in Myanmar, the Philippines, Indonesia, and Vietnam.
Village Capital
Testing the impact of revenue-based financing on fundraising outcomes for women-led SGBs in India.
Villgro Philippines
Creating an accelerator program to provide high-potential women-led or -owned SGBs in the Philippines access to working capital, capacity building, mentorship, and investor matching.
Women's Initiative for Startups and Entrepreneurship (WISE)
Addressing the gap in seed and early-stage funding for women-led businesses in Vietnam by increasing market opportunities in the angel investing ecosystem.
Current Grantees - AWEF Africa
In February 2021, ANDE announced a new round of AWEF funding, in partnership with USAID. ANDE selected three winning organizations out of more than 250 total applications. Each received up to $150,000 for a twelve-month project beginning in June 2021.
Aequalitas Capital Partners
Conducting a market survey, exploring innovative financing models, and offering capacity building for women entrepreneurs to initiate financial flows for women-led companies in Nigeria.
Property Point Venture Catalyst
Facilitating networking between SGBs and funders, providing targeted business development support, and consolidating lessons for the broader SGB sector to unlock greater growth and working capital for women entrepreneurs in the property and construction sector in South Africa.
African Entrepreneur Collective
Offering practical business development services and providing direct access to low-cost loans and matching grants for 100 women women-led SGBs in Rwanda and Kenya.