Start Date
September 12, 2023
End Date
September 14, 2023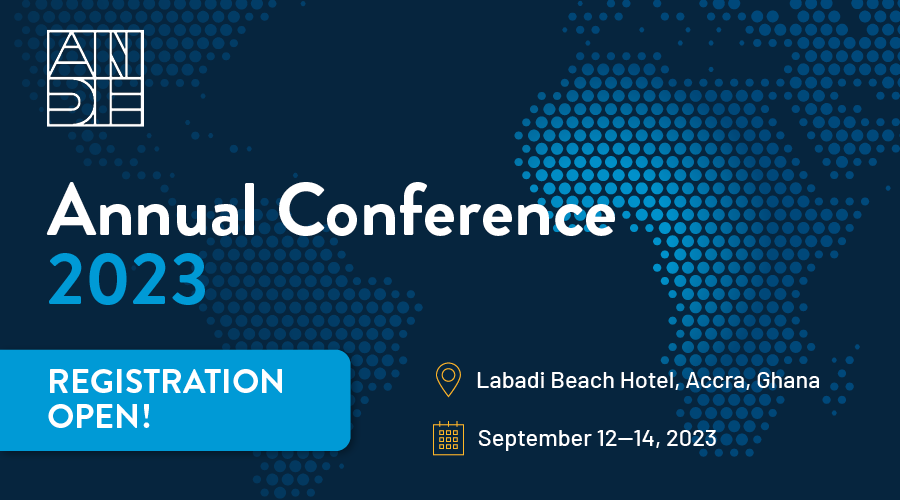 For the first time in ANDE history, we are delighted to host our 2023 Annual Conference at the Labadi Beach Hotel in Accra, Ghana.
Our conference comes at the half-way point to the 2030 target to achieve the 17 UN Sustainable Development Goals (SDGs). The theme, "Accelerating Action: Small Business Solutions and the SDGs," will focus on key progress to date and what is still needed in small and growing business (SGB) ecosystems to help maximize their contribution to the SDGs over the next seven years, and how ANDE members and other organizations can help guide the way.
This year, ANDE will combine our Annual Conference (September 12-13) alongside our West Africa Regional Conference (September 14). The theme for September 14, "Made in West Africa," will focus on trends in the West African entrepreneurial ecosystem, highlight ongoing needs, and promote best practices in the development of the region's SGB sector.
Conference Agenda
The 2023 agenda will include engaging, member-led sessions on the newest research, reports and practice spanning the scope of ANDE's work and priorities in strengthening entrepreneurial ecosystems for small businesses, focusing on decent work and economic growth, as well as gender equality and climate action, all themes prioritized by ANDE members and part of ANDE's current strategic focus. The program also includes opportunities for speed networking, collaboration, and learning alongside some of the world's foremost leaders, practitioners, and visionaries in the small business and impact investment sectors.
ANDE is also organizing offsite side events for Friday, September 15. These excursions will provide participants with opportunities to connect with local entrepreneurs and accelerators and learn more about the entrepreneurial ecosystem of Accra and more broadly across Ghana. If interested, please take note when booking travel arrangements. More information and details of any additional costs for transportation and lunch will be made available shortly.
Stay tuned for more information on session titles and featured speakers.
Registration
Your ticket for the full conference will cover your attendance at all sessions, lunch and beverages each day, cocktail receptions on September 12 and 14, and a gala dinner on September 13. The price does not cover your hotel stay, as that will need to be booked by you separately. 
Registration fees are non-refundable, except in emergencies.
Ticket Prices (USD)
ANDE Members*
$975

Non-Members
$1,650

     

Made in West Africa Day (Single Day)**
$100

    
*Members must be in good standing with their membership dues at the start of the conference in order to attend at the member rate.
**This option is for Ghana-based attendees who would like to attend only Made in West Africa Day on September 14, 2023.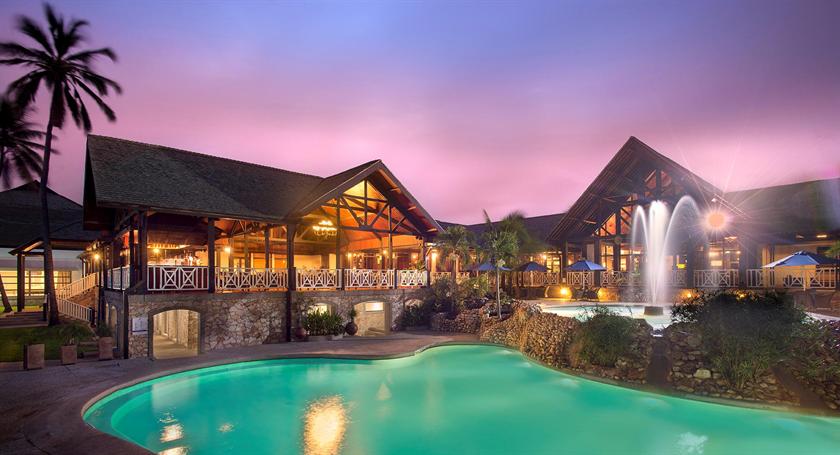 Conference Venue
This year's conference will be held at the Labadi Beach Hotel in Accra, Ghana. The hotel is a 10-minute drive to the Kotoka International Airport and a 15-minute drive to the Central Business District. 
Conference attendees are responsible for booking their own hotel room. Labadi Beach Hotel will provide a discounted rate of $220 per night for a 'Superior' type room for all participants. The discount code will be provided to you upon registration and will be available until August 11, 2023. ANDE recommends attendees secure a room quickly, as we expect the hotel will sell out. 
For information on additional hotel options, please visit our event FAQs. 
Sponsor the Conference
Sponsoring the Annual Conference is a great way to show your support for ANDE's work, build awareness around your work, support members from developing economies, and have a more active role in shaping the conference. Please refer to our sponsorship brochure and contact Flora Bracco with any questions.
Visa and Vaccinations
All visitors entering Ghana must have valid entry visas or, in the case of Commonwealth nationals, entry permits issued by a Ghana diplomatic mission or consulate abroad or any other visa issuing authority mandated by the Ghana Government to act on its behalf. ECOWAS nationals and those of other countries with which the Government of Ghana has specific bilateral agreements are exempted.
All travelers coming into Ghana are required to have been vaccinated against Yellow Fever at least 10 days before their proposed date of departure and if already vaccinated, travelers must provide proof indicating they have been vaccinated within the last 10 years.
It is also recommended that travelers going to Ghana take prescription medicine to prevent malaria. Please consult with your medical care providers and visit the World Health Organization for additional information. 
For further guidance on Ghana's visa and vaccination requirements, visit Ghana's Immigration Services website. If you require a visa letter, please designate so when registering for the conference. 
Community Agreement
The Aspen Institute is dedicated to advancing a free, just, and equitable society. Consistent with that mission, the Institute is committed to creating a safe and vibrant community that is respectful, inclusive, and welcoming to people from all different backgrounds and across the world. For more information, please see the following Aspen Institute resources: Community Agreement and Private Policy.